A third weekend of demonstrations for racial justice are underway in Washington, D.C.
The group No Justice No Pride demonstrated outside D.C. Mayor Muriel Bowser's home in Northwest D.C. Saturday evening. Police shut down the road for what the group called a block party. Protesters danced and blasted music while calling for D.C. to defund the police department.
Earlier in the day, a large group of peaceful protesters marched through upper Northwest.
They assembled in Tenleytown around 3 p.m. and marched down Wisconsin Avenue toward the National Cathedral before moving down Massachusetts Avenue toward the Naval Observatory. The group demonstrated for a few minutes in front of the observatory and then moved back to the Cathedral where they took a knee on Woodley Road near Wisconsin Avenue.
D.C. police have implemented rolling road closures as numerous groups have gathered throughout the city.
Drivers should expect restrictions from 6 a.m. Saturday to midnight Monday.
Additional street closures may be required. Drivers are asked to avoid the area and seek alternate routes.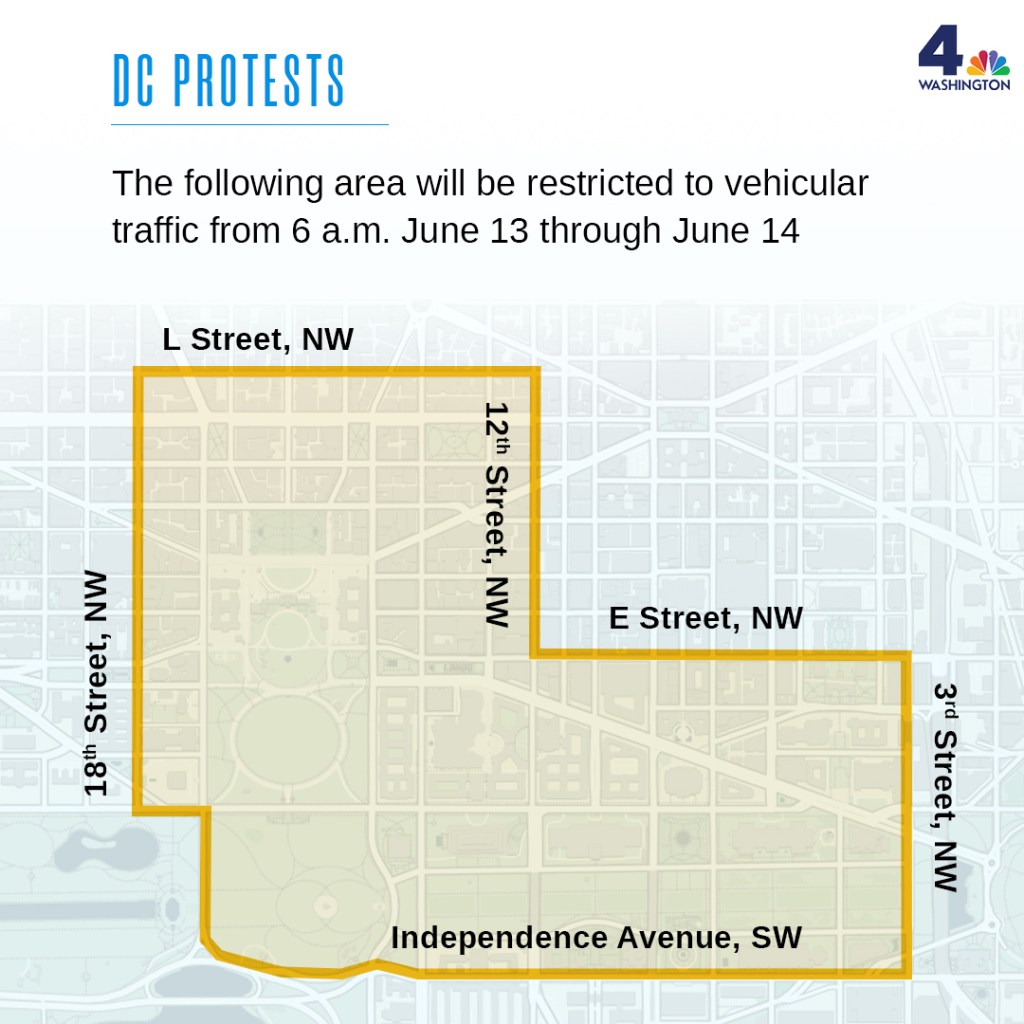 Events in memory of George Floyd were held across the D.C. area. In Silver Spring, a group met Saturday afternoon for a "family friendly #DefundMPD themed pride celebration" with a rally, march, ball and block party. In Arlington, Black Parents of Arlington held a vigil Saturday evening "to honor those who have died at the hands of police." 
Tens of thousands of people participated in demonstrations in D.C. on Saturday, June 6, in the largest events yet. The day was "exclusively without violence" and just one person was arrested, Chief of Police Peter Newsham said. Demonstrators have marched, chanted and held hand-lettered signs calling for change since May 29.
Photos: Thousands of Protesters Gathered for Saturday Demonstrations in DC