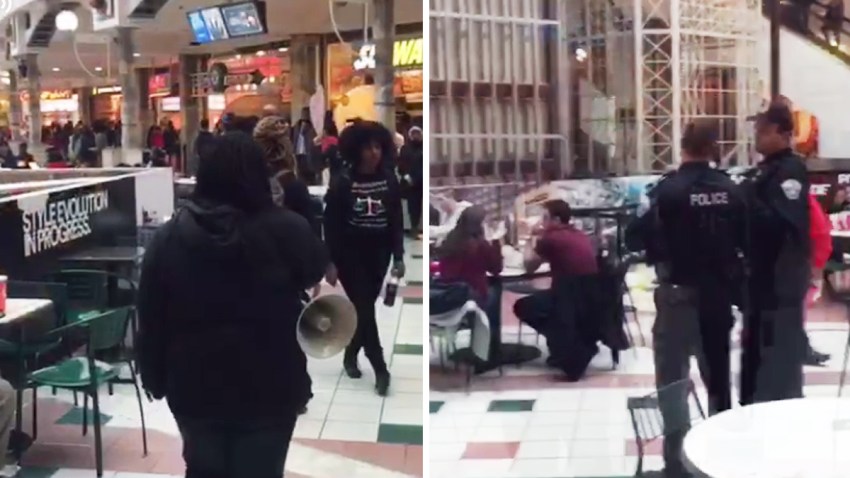 Protesters gathered in the food court at an Arlington, Virginia mall during the busy last shopping day before Christmas on Wednesday.
Protesters chanted, "No justice. No peace!" at the Fashion City at Pentagon City after gathering around 3 p.m. One carried a heart-shaped sign reading, "Black lives matter."
Police are on the scene standing by.
Stay with NBC4 and NBCWashington.com as the story develops.