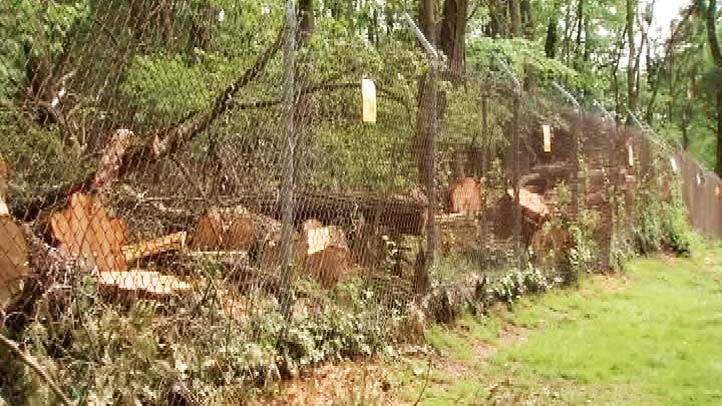 In attempts to improve its service, Pepco has undertaken an ambitious tree-trimming program in Montgomery County. Some, however, believe Pepco may have set its sights a little too high.
County council president Roger Berliner said Pepco's tree-trimming efforts are a top resident complaint in the area. He said there is a lot of confusion over what rights private property owners have regarding trees on their land that Pepco wants to trim.
Berliner and a colleague will introduce a bill to deal with that situation Tuesday morning.
"[Residents] will be informed when Pepco knocks on their door and says 'We want to do X, Y or Z to a tree on your property,'" Berliner said. "They will be told what their rights are in respect to that, which includes saying no."
But the bill also includes a change that would benefit Pepco. If an independent investigation determines that a tree on private property poses a "public nuisance" to utility lines, it could be cut regardless of protests from the property owner.
Copyright WAMU 88.5 - American University Radio. All Rights Reserved.
Copyright WAMUo - WAMU