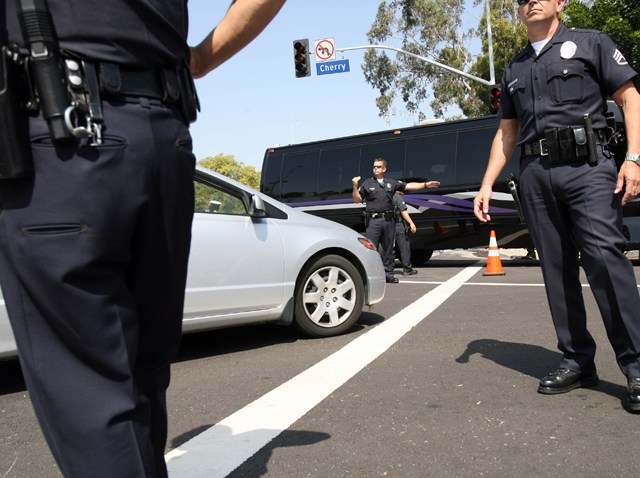 If you get pulled over in Prince George's County, it may be a lot trickier to talk your way out of a ticket.
County police officers are now issuing electronic tickets as part of their Electronic Traffic Information Exchange, or E-Tix program.
The system significantly cuts the time officers and drivers spend on stops. It is also safer for officers because it helps shorten the amount of time an officer has to stand on the side of the road, according to the police department's Web site. Here is how it works:
From their cruisers, officers will be able to scan the barcode on a driver's license and the driver information will automatically populate the traffic document. They will even have the ability to review a color photo of a driver provided by the Maryland Motor Vehicle Administration in order to assist in verifying a driver's identity. Information on a driver's previous traffic stops and warnings they received will be readily available. Additionally, checks of local, state, and national databases will automatically be checked for additional information such as arrest warrants on file.
Prince George's County police chief said he is excited his department is a part of the program.
"E-Tix will provide us the ability to quickly share information with other agencies," he said. "It will also help improve officer efficiency, allowing them to issue traffic citations and equipment repair orders in half the time of conventional ticket writing."