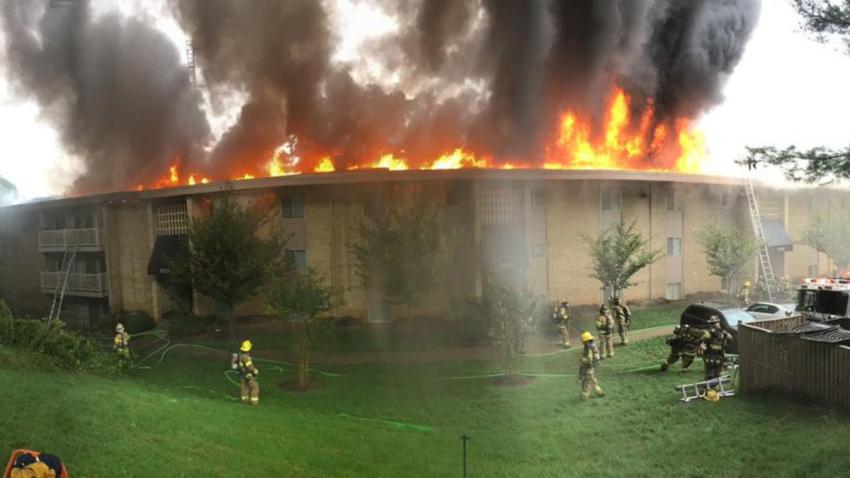 A fire erupted Monday at a multi-story apartment building in New Carrollton, Maryland, burning through several buildings and displacing 132 people.
Photos and video from the scene show flames bursting through the roof of the building as firefighters work to contain the fire. Residents fled the building with their pets.
The blaze broke out in the 5300 block of 85th Avenue in New Carrollton. Firefighters were forced to get water from down the street because hydrants near the apartment were depleted, Prince George's Fire Department spokesman Mark Brady said.
No one is reported to have been injured but 44 apartment units are damaged and 132 people are expected to be displaced, the Prince George's County fire department said.
The Red Cross is responding to help affected residents with food and housing vouchers.
Fire officials previously called the location of the fire Lanham, Maryland.