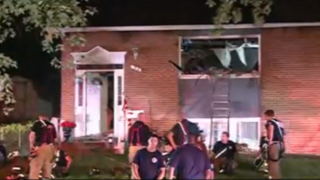 A man has died after a late-night fire tore through a home in Prince George's County, Maryland.
A two-story house went up in flames on Brewton Street in District Heights around 10 p.m. Sunday. Crews pulled the man from the home, but were unable to save him.
Two Prince George's firefighters were taken to a hospital with minor injuries.
There was no information available yet on what sparked the fire.
Stay with NBC Washington for more on this developing story.