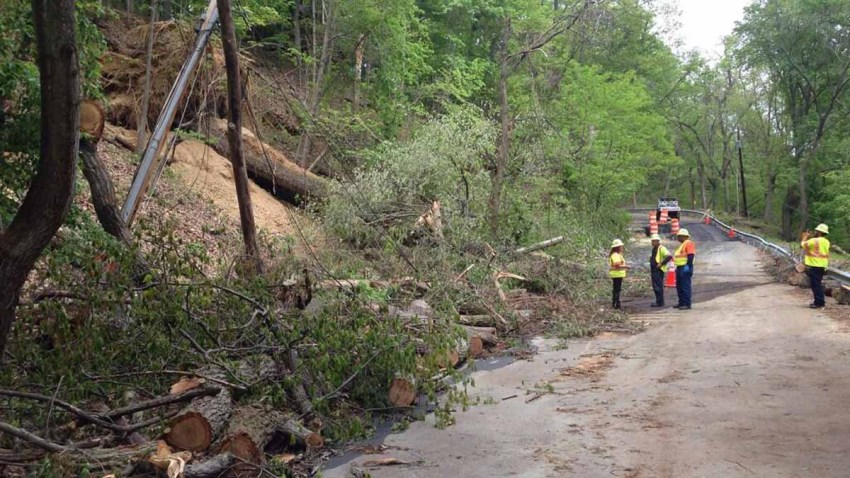 A road in Fort Washington, Maryland, that ruptured following a May 2014 landslide has reopened.
Piscataway Drive in Fort Washington reopened to pedestrian and vehicle traffic Tuesday, Prince George's County Public Works and Transportation Department spokeswoman Paulette Jones announced.
The landslide led to the evacuations of 28 homes in the waterfront community of Piscataway Hills, although many of the families later returned.
Officials concluded that intense rains in April and May 2014 saturated a layer of clay inside a 65-foot-high ridge near the Potomac River, triggering the landslide that sent trees buckling, cracked the main road and ruptured water and sewer lines.
The road cost about $15 million to repair, the bulk of which was paid for by the county.
Officials say the landslide was the county's most expensive natural disaster to date.
Copyright AP - Associated Press