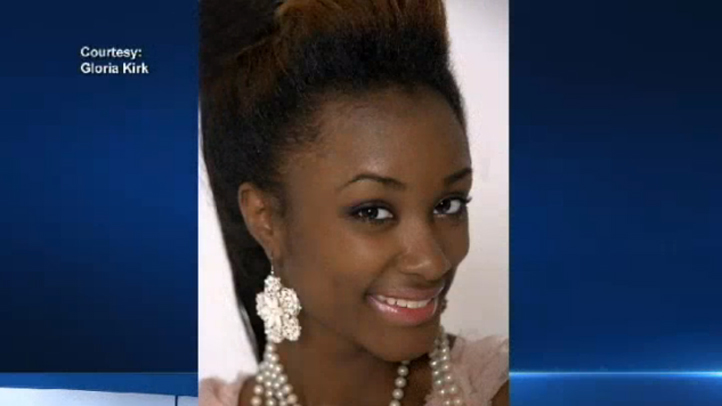 Prince George's County police went door to door Monday, seeking information in the neighborhood where a teenager was shot and killed in her home a year ago.
Homicide detectives walked around the Kettering community handing out flyers about the slaying of 17-year-old Amber Stanley, who was gunned down in her bed Aug. 22.
A high-achieving high school senior, Amber was planning to attend college this fall. She was enrolled in the elite science and technology program at Charles H. Flowers High School in Springdale.
Authorities say say a man kicked down the front door, shot Amber in her bedroom, and left the house without injuring anyone else. Amber's 37-year-old sister and her small daughter, as well as a 17-year-old foster sister, were at home when the shooting happened.
"I can't even believe that someone really meant to kill my daughter," her mother Irma Gaither told News4. "She was such a lovely girl."
Detectives believe the killer fled the home in the 100 block of Chartsey Street on foot after the shooting, walking down the street into the larger neighborhood.
Her parents are just hoping to get closure.
"I'm just hoping that police get the answers they need to just let it be over,"
"It's a parent's nightmare to lose a child like that... it was something I just couldn't believe," Amber's father Anthony Stanley said. "We're just left, full of questions."
Copyright AP - Associated Press