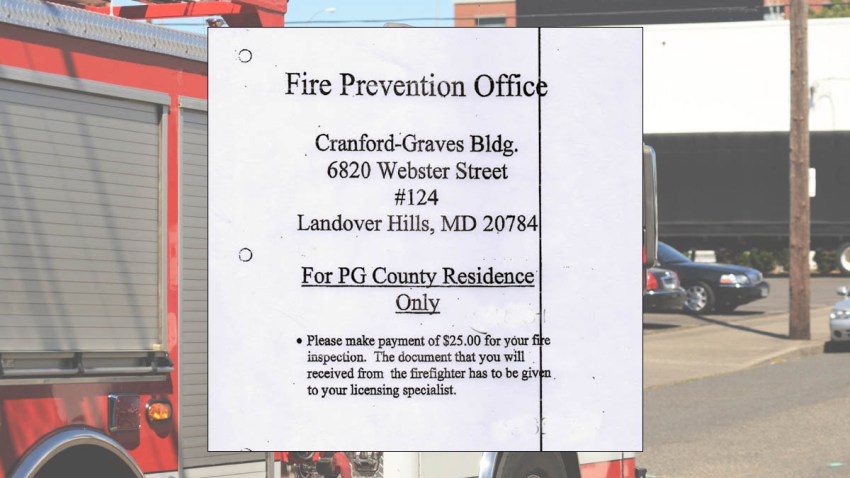 Prince George's County fire officials are warning residents about a possible fraud scheme.
A hoax flyer circulating in the county seeks a $25 payment for a fire inspection, according to the fire department.
The flyer purports to come from the "fire prevention office."
All county fire inspectors display badges and identify themselves as members of the fire and emergency medical services department, officials said.
Residents are advised to call 911 if confronted by someone passing out the flyer.
Copyright AP - Associated Press