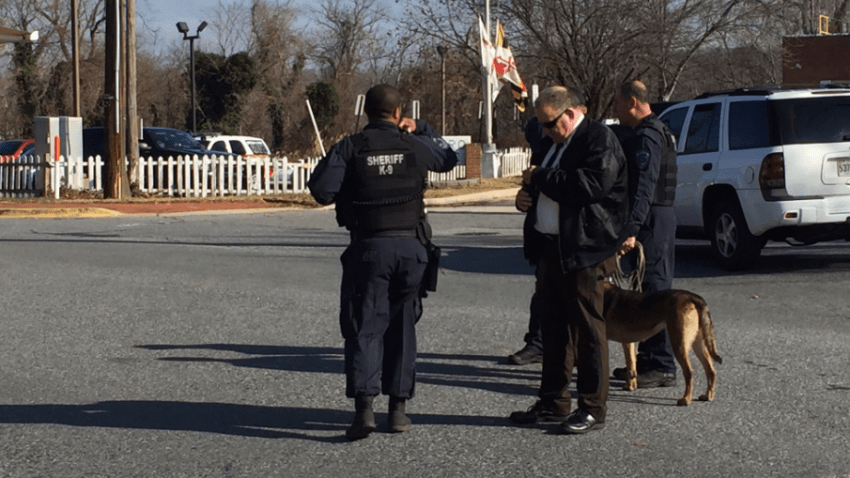 The Prince George's County Fire Department bomb squad determined a suspicious device found at the courthouse in Upper Marlboro, Maryland, was not explosive, according to the fire department.
The bomb squad gave the all clear.
The device was found outside the commissioner's entrance, News4's Prince George's County Bureau Chief Tracee Wilkins reported.
The courthouse, a daycare center and several nearby businesses were evacuated as a precaution, fire department spokesman Mark Brady said on Twitter.
Employees at the courthouse have been moved to a safer area. Some roads in the area were also closed.
Stay with News4 on-air and online for more on this developing story.