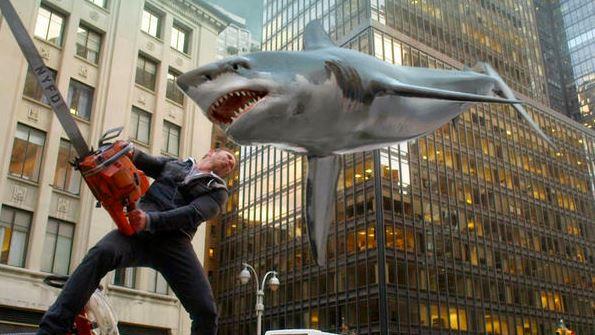 The SyFy network has announced a premiere date for "Sharknado 3."
"Sharknado 3: Oh Hell No!" will air on July 22 at 9 p.m., the network announced Wednesday.
"We wanted this third title to boldly go where no shark movie has gone before," said Chris Regina, SyFy's senior vice president of program strategy. "Sharknado 3: Oh Hell No! embraces the larger-than-life irreverence that has made these movies so popular and entertaining."
This year, the toothy storm terrorizes Washington, D.C., with Washington Redskins tackle Tom Compton in a cameo role as a reporter. The Sharknado will then barrel down to Florida.
Ian Ziering and Tara Reid will reprise their roles as Fin and April, with David Hasselhoff as Fin's father, Gil; and Bo Derek as April's mother, May.
In the movie, Dallas Mavericks owner and "Shark Tank" star Mark Cuban will play the president of the United States. Conservative commentator and author Ann Coulter will be vice president.
The network previously said Jerry Springer will play a tourist and 'N Sync singer Chris Kirkpatrick will be a pool lifeguard.
According to DCist, U.S. Rep. Michele Bachmann filmed a scene for the cult phenomenon in D.C. last week.