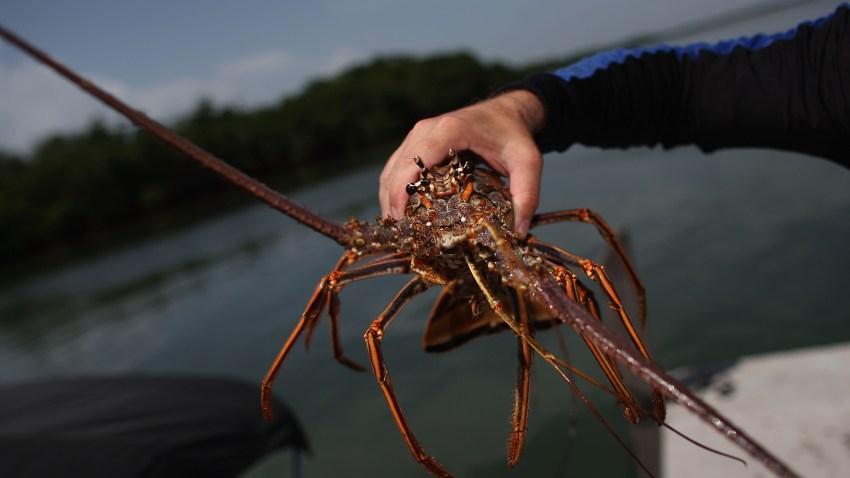 Sport fishermen come to Leesylvania State Park in search of the Potomac River's collection of largemouth bass, catfish, perch and striped bass.
But lobster?
At least 10 lobsters washed up on the park's shoreline last weekend, according to PotomacLocal.com.
Alas, sportsmen hoping for a lobster invasion -- a la the snakehead -- will be disappointed.
There's an explanation for the curious crustacean sightings.
A local church with a large Asian congregation observes the Chinese New Year by donning traditional dress and releasing lobsters into the wild.
"Some members of a church come to the park each year and release their ancestors back into the water. Unfortunately, the water is too cold for [the lobsters] and they end up swimming back to the shore and dying," Leesylvania Chief Ranger Sarah Phillips told PotomacLocal.
The dead lobsters do not stay on shore for long. They are scooped up by fishermen to use as bait.