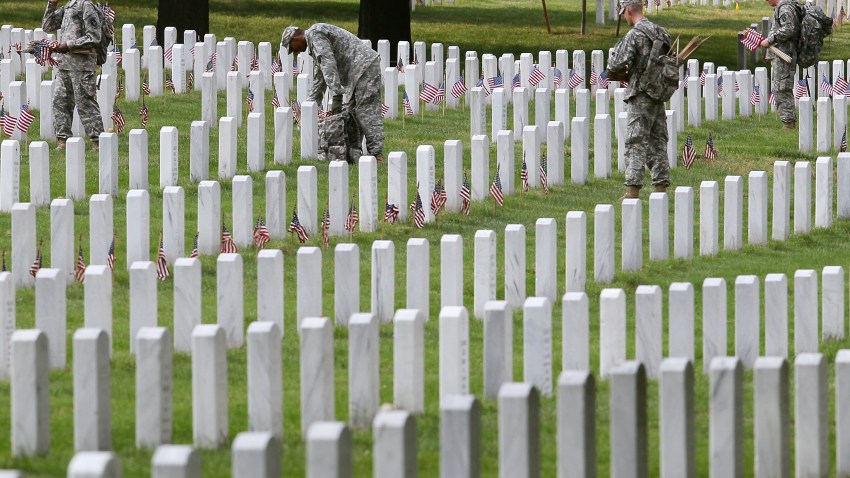 Thousands of grave markers at Arlington National Cemetery may need to be replaced or added to accurately account for the dead, following a meticulous Army review of each of the almost 260,000 headstones and niche covers on the grounds.

In a report to Congress Thursday, the Army found potential discrepancies between headstones and cemetery paperwork on about 64,000 grave markers.

Congress ordered the review last year following reports of misidentified and misplaced graves that led to the ouster of the cemetery's top executives.

The report found no further evidence of misplaced graves but potentially thousands of minor errors.

To conduct the review, the Army compared information on every headstone to its internal records, scouring 19th century handwritten logs of the dead and a hodgepodge of other records to verify accuracy.
Copyright AP - Associated Press