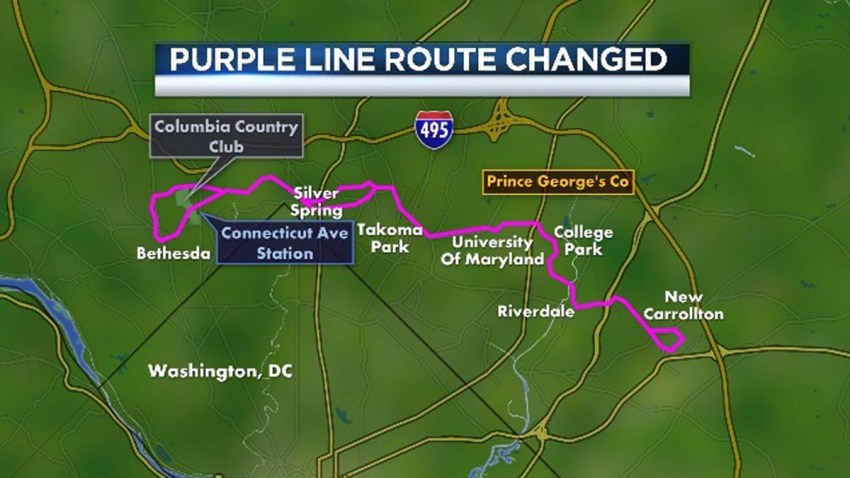 Maryland promised to shift the route of the Purple Line to appease one of the project's biggest opponents.
The state signed a legal agreement with the Columbia Country Club in Chevy Chase to move the light-rail system 12 feet to the north to better protect clubhouse views and spare four holes that would have been impacted, The Washington Post reported.
In exchange, the country club reportedly will stop fighting the rail project.
The 16-mile Purple Line would run between Bethesda in Montgomery County and New Carrollton in Prince George's County.