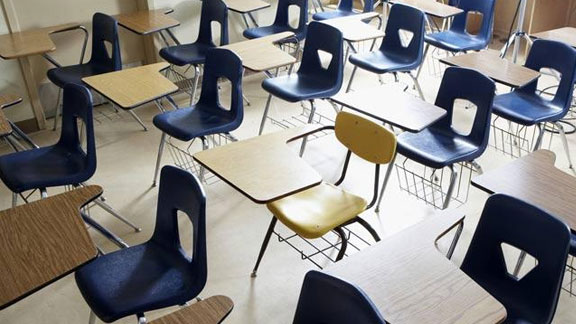 D.C. Mayor Adrian Fenty and Schools Chancellor Michelle Rhee could try to declare the city's school system a federal "state of emergency," according to the Washington Post. Congress would have to pass the legislation.
If such legislation were to pass, it would allow the city to create non unionized charter schools and get rid of ineffective teachers more easily. The District would not have to bargain with the Washington Teacher's Union. In effect, the measures would allow Fenty and Rhee to start rebuilding the entire city school system.
There is no confirmation from the Mayor's office that this is a final strategy plan. "The Mayor and the Chancellor will continue to keep these and all ideas on the table," stated mayoral spokesperson Mafara Hobson in the Post. "As ideas are developed and considered there will be extensive consultation with numerous and various people."
The proposal first appeared in a statement draft that was prepared for a news conference back in September. That's when Fenty and Rhee planned to present steps they could take to rid the city of ineffective teachers. The news conference was canceled. The Post obtained the draft copy using The Freedom of Information Act.
WTU President George Parker said he was not aware that Fenty and Rhee have such ideas under consideration. Still, he told the Post, that any attempt to weaken the Union would be vigorously fought.
You can read the entire post article here.