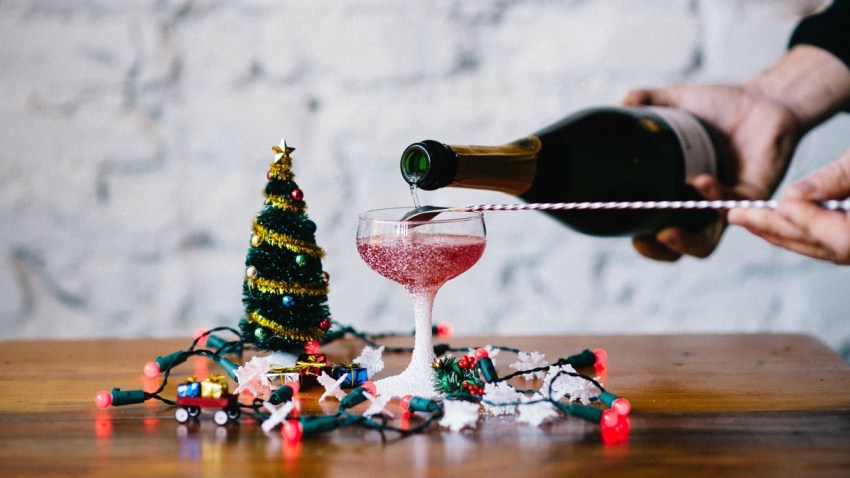 Santa's elves are setting up shop at Mockingbird Hill in Shaw until Dec. 24 to transform the sherry and ham bar into Miracle on Seventh Street, a pop-up Christmas cocktail bar.
They've gone ahead and decked the halls with kitschy Christmas and Hanukkah decor to prepare for this year's array of wacky seasonal activities.
Miracle on Seventh Street bar is offering daily Christmas and Hanukkah-themed happy hours and will feature a revamped Christmas-themed cocktail list.
The menu showcases 10 specialty holiday drinks, including the "I Saw Mommy Kissing Santa Claus"cocktail with pink peppercorn-infused dry gin, Suze, Dolin Rouge and conifer.
Guests can expect to enjoy Christmas classic movie nights, Manischewitz Pong competitions in the "Hanukkah Hangout" room and cookie baking shenanigans. Also come prepared for random outbursts of caroling, gingerbread eating and other acts of holiday cheer.
Miracle on Seventh Street is located at 1843 7th St. NW.