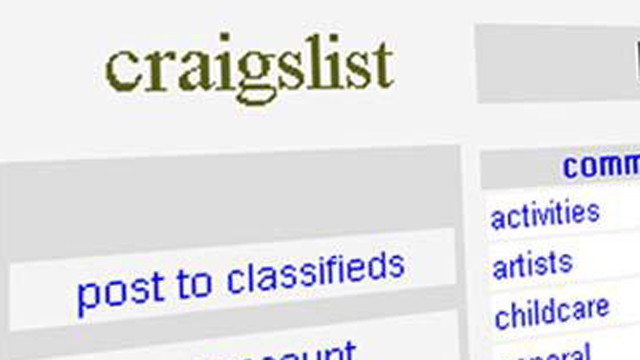 If it sounds too good to be true, it probably is. Fairfax County Police are warning people about scams involving advertisements for cheap rental properties on Craigslist.
Police said the scam works like this: Scammers find properties that are in the process of foreclosure and list them as new, incredibly cheap rentals. The scammers then ask for a cash deposit when the potential tenant agrees to rent the house. Once they have the cash in hand, they disappear.
Beware of the words "no credit check required," police said.
Authorities have uncovered multiple instances of these rental scams in Alexandria, Richmond, D.C., Miami and New York City.
Fairfax County Police have busted a couple of the scammers. On June 24th, police arrested Frederick, Maryland resident Christopher Stanley, 27, for allegedly taking cash from an undercover officer under the pretense of renting a home in the 5700 block of Ridge View Drive.
On June 21, D.C. resident Richard Armstong, 29, was arrested for allegedly taking cash from a 38-year-old Alexandria-area woman under the guise of renting a home in the 8400 block of Osman Drive.
Fairfax County police anticipate making more arrests.
They want to remind everyone that cash arrangements are always risky. A legitimate rental property should involve a signed lease.