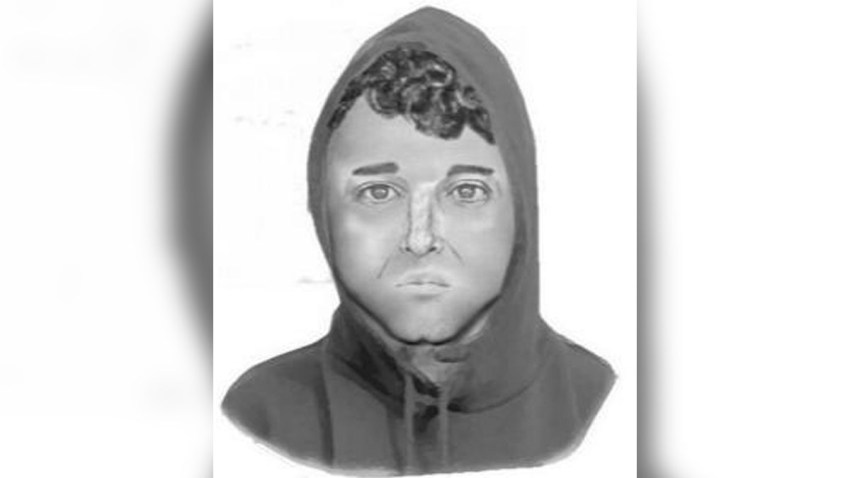 Police released a sketch Tuesday of a suspect who followed a woman from a bus stop in Montgomery Village and then raped her.
The victim got off a Ride-On bus about 10:15 p.m. Saturday in the area of the 19300 block of Watkins Mill Road, which houses Montgomery Village Middle School.
She noticed the suspect started following her from the bus stop and she began to run, but he knocked her down, Montgomery County police said.
The suspect then pulled her into a grassy area near the woods, where he raped her, according to police.
She eventually got away from the suspect and returned home. She then went to a hospital where police were notified of the assault.
Police described the suspect as a white man in his late 20s with brown hair. He is about 6 feet tall and 180 pounds. The suspect also has a tattoo behind his left ear and was last seen wearing a sweatshirt and jeans.
Anyone with information is asked to contact the Special Victims Investigations Division at 240-773-5050. Anonymous tipsters can call 1-866-411-8477.
About one mile south on Watkins Mill Road in Gaithersburg, another victim was sexually assaulted in 2017. A woman waiting for a bus was dragged into a wooded area and raped, NBC4 reported. Police used DNA to make a composite rendering of the suspect, but no arrests were announced. Police have not confirmed whether the cases could be linked.