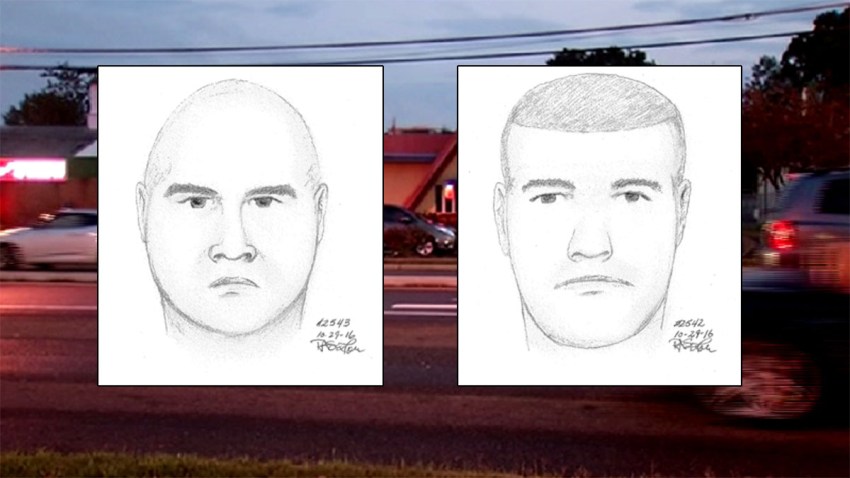 The search continues for two men suspected in the abduction and sexual assault of a woman in the Falls Church area.
Fairfax County police released composite sketches of the men Tuesday.
The 50-year-old victim told police she left with the men after meeting them on Oct. 22 at Rubio's Palenque Mexican Restaurant in the 5800 block of Columbia Pike.
While in the suspects' minivan, both men sexually assaulted the woman and held her at gunpoint, police said.
The suspects then took the victim's phone and forced her out of the car along Route 50 near South Manchester Street. The woman flagged down someone passing by who called police.
Anyone who recognizes the men in the sketches should call police at 703-691-2131.