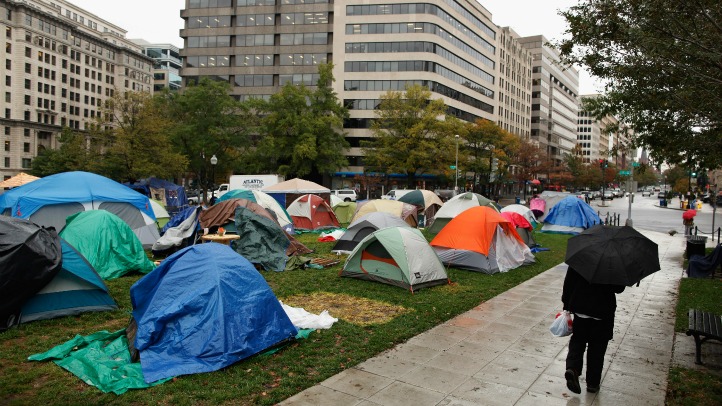 An officer was injured during a fight with a man at the Occupy DC encampment and had to be taken to the hospital, U.S. Park Police said.

The officer, whose name was not immediately released, was taken to George Washington University Hospital after being kicked in the groin, Park Police spokesman David Schlosser said. The man's name was also not immediately released.

Police initially arrived at McPherson Square, the Occupy DC encampment, for a report of a man assaulting a woman there, Schlosser said. Officers who responded encountered a group of people who appeared drunk, Schlosser said.

A Taser was used to subdue one of the suspects, and a police car window was kicked out as a suspect was being taken to the station, Schlosser said.
Copyright AP - Associated Press