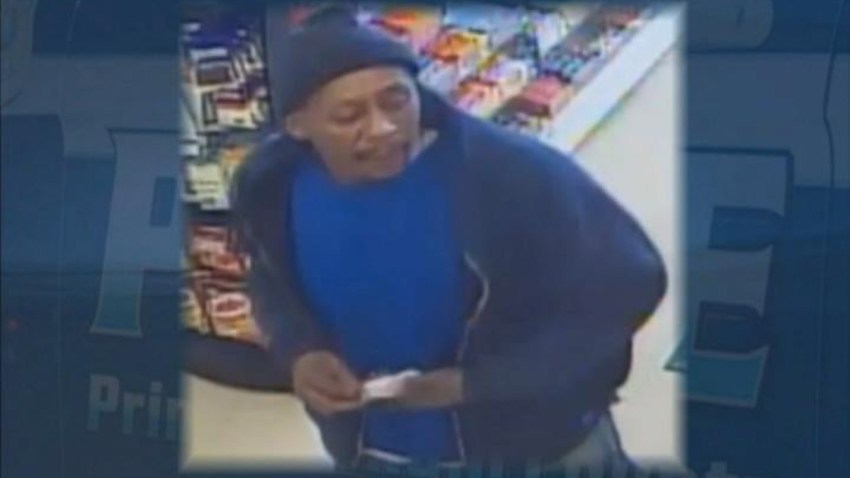 Police have identified a suspect in the robbery of a woman involved in a car crash in Dumfries, Virginia.
Prince William County Police said William Rae Powell, 47, is wanted for credit card theft, credit card fraud and credit card forgery. Surveillance footage shows the man police identify as Powell using the victim's credit cards at various locations in Woodbridge.
Detectives said they identified Powell after receiving a tip from a viewer who saw News4's coverage of the story.
A 35-year-old woman was hit by a drunken driver the morning of March 8 on Dumfries Road near Fortuna Shopping Center, police said. A witness saw a man walk up to her damaged car and remove a black bag as the victim was fading in and out of consciousness.
She didn't realize her purse was gone until she was in an ambulance. Officers were not able to find it in her car. She later found fraudulent purchases on multiple credit cards.
Police describe Powell as a black male, 5-foot-1, weighing 160 pounds with a thin build, black hair and brown eyes. Authorities said Powell has ties to the Philadelphia and Maryland areas with no fixed address.
Prince William County Police said another man used another of the woman's credit cards at other locations, including Potomac Mills Mall. The second suspect is described as a black male, between 20 and 26 years old, 5-feet-11 inches tall with short black hair.
Police ask anyone with information about either suspect to call Crime Solvers at 1-866-411-TIPS (8477).