A 92-year-old man has been charged with a crime after police say he hit and killed a man with his car in the Old Town neighborhood of Alexandria, Virginia.
Leonard Wainstein, of Fairfax, has been charged with two counts of reckless driving, the Alexandria Police Department said Wednesday afternoon.
Jeremais Herrera Rodriguez, 44, of Alexandria, was sweeping in Swift Alley, behind the restaurant where he worked, when he was hit by a car Tuesday morning, police and coworkers said.
"We're determining if the driver lost control of the vehicle," Deputy Chief David Huchler of the Alexandria Police Department said Tuesday.
Rodriguez worked two jobs to send money to his wife in Guatemala and three of his children who live there, his daughter, Cindy Herrera, said.
She wept as she saw the place where her father was killed.
"I'm very sorry for what happened and know he will never come back to me. But I know he is now with God," she said through an interpreter.
Local
Washington, D.C., Maryland and Virginia local news, events and information
Wainstein was trying to back into in a parking space off Swift Alley, behind Burke & Herbert Bank, when he hit a parking attendant, police said. He pinned the worker against a brick wall.
Wainstein then accelerated down the narrow alley, striking Rodriguez, who was sweeping behind the restaurant where he worked.
Rodriguez was killed immediately, police said.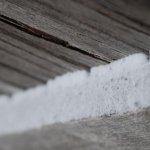 The parking attendant was treated on the scene and appeared to be OK, Huchler said.
Wainstein remained on the scene and was cooperating with police.
Rodriguez worked as a dishwasher at The Warehouse Bar & Grill for six or seven years, coworkers said. He was a vital part of the staff, chef Sert Ruamthong said.
"He helped really good, like my right-hand guy," he said. "I've been work here like 26 years. This is the best guy I have."