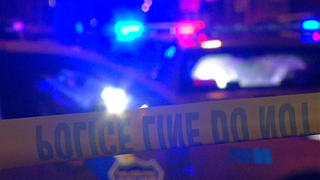 Prince George's County Police charged a man with attempted murder after, they say, he drove at officers who tried to pull him over in Capitol Heights, Maryland.
Officers tried to stop a car on Seat Pleasant Drive about 10:45 p.m. Monday, but as they approached the vehicle, the driver sped off, police said.
Officers found the car in a cul-de-sac on 71st Court and approached, telling the driver to turn the car off, authorities said.
The driver sped toward the officers, and one shot at the vehicle, hitting it, police said.
Authorities found the driver in Marlowe Heights and say he clipped a cruiser before hitting a tree. No officers were hurt.
Police charged 33-year-old Anthony Ernest Skinner of Washington with attempted murder and assault.
Copyright AP - Associated Press