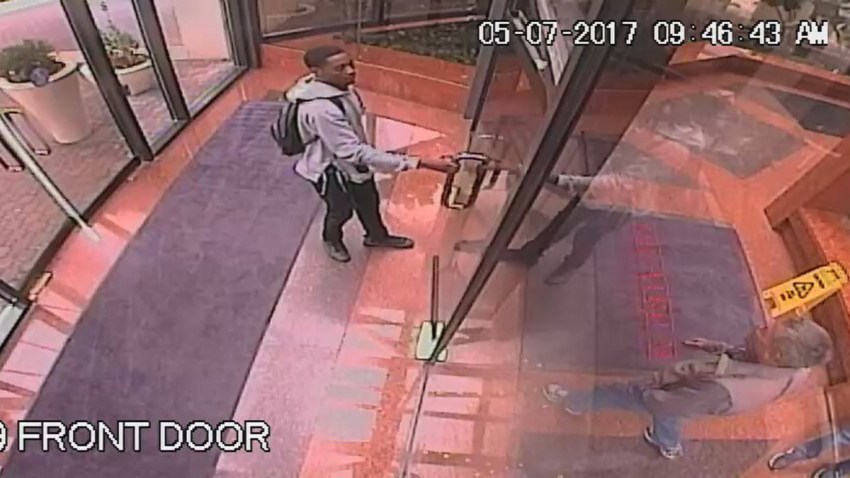 Arlington County police are still searching for the man who sexually assaulted a woman after posing as a maintenance worker to gain access to her apartment.
On Wednesday, police released surveillance footage that shows the suspect running behind a building and jumping a wall, just a few blocks away from where the May 7 attack happened.
Moments before that video was captured, the man entered The Atrium at 1530 Key Boulevard and knocked on every door on one floor, claiming to be with building maintenance, police said.
When one woman opened the door, the suspect struggled with her and then sexually assaulted her, police said. The man then ran from the scene.
Police sources told News4 they are also investigating reports that the suspect tried to get into other apartment buildings in Arlington. In one case, the doorman turned the man away.
After the sexual assault at The Atrium, the suspect went back into the building through the front entrance, according to security camera images and police sources.
Security video shows the suspect in the glass-walled elevator, and he appears to panic.
Police could not confirm why the suspect went back inside.
The suspect is described as a black male in his early 20s, about 6 feet tall with a slim build. He was wearing a gray hooded sweatshirt with dark pants and carrying a backpack.