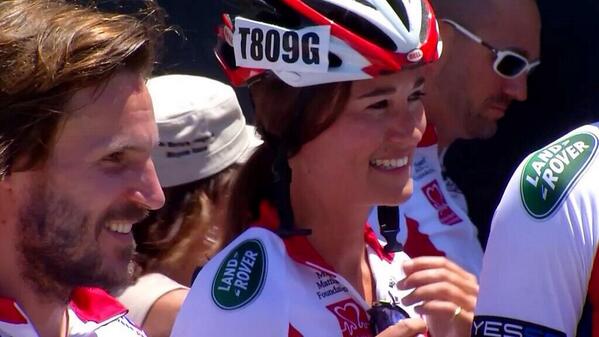 Pippa Middleton is pedaling her way to Annapolis, Maryland.
Pippa, the sister of Great Britain's Duchess of Cambridge Kate Middleton, joined an eight-person relay in the Race Across America (RAAM), which left from the Oceanside Pier in San Diego Saturday.
The grueling trek 3,000 mile raises money for charity.
Pippa and her brother James are riding for the Michael Matthews Foundation, which helps provide education worldwide for children who do not have access to schools.
The only woman on her team, Pippa should rack up nearly 300 miles herself over the nine-day relay as she and her team switch off every 25 minutes, event representatives told NBC San Diego.
The Middletons are expected to reach Annapolis sometime Friday night.