Photos: Tensions Run High as DC Increases Security Ahead of the Inauguration
As authorities prepare to restrict access to parts of downtown D.C. ahead of Inauguration Day amid warnings about the possibility of violence, the tension is palpable.
Federal and local officials are coordinating enhanced security following the deadly riot at the U.S. Capitol last week. Photos from the days leading up to the inauguration show the presence of the National Guard in full force on Capitol grounds already.
On Wednesday, the House of Representatives voted to impeach President Trump for incitement of insurrection, making him the only president to ever be impeached twice.
On Capitol grounds, groups of activists gathered to call on Congress to oust Trump, some holding signs and others forming the words "IMPEACH" and "REMOVE" with large individual letter placards.
Other photos from Wednesday and Thursday show members of the National Guard taking guided tours in the Capitol, sleeping in the Visitor Center and unloading supplies like gas masks and food.
On Sunday, workers started preparing the West Front of the Capitol for the swearing-in ceremony – installing heavy glass around the podium and steaming an American flag.
74 photos
1/74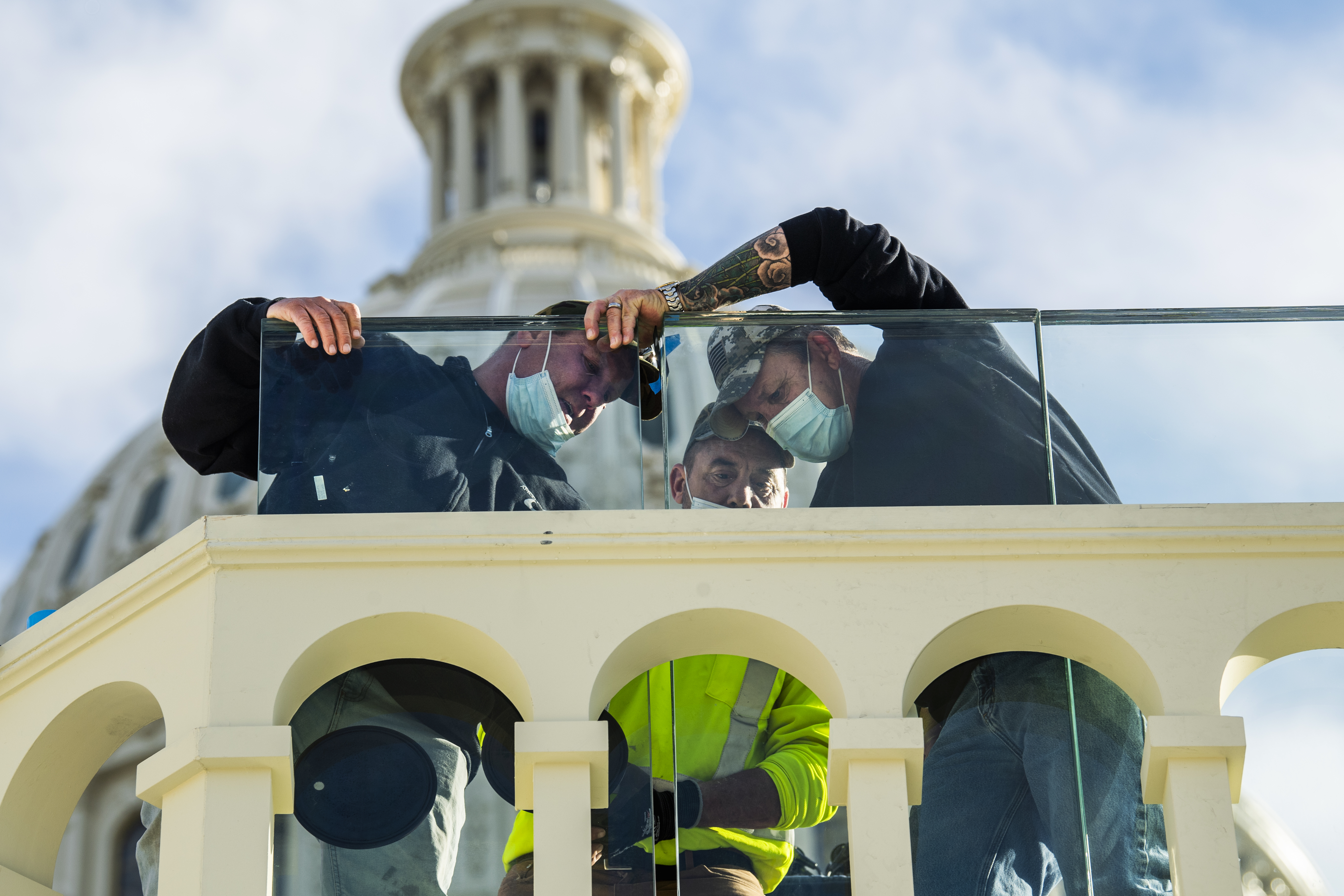 2/74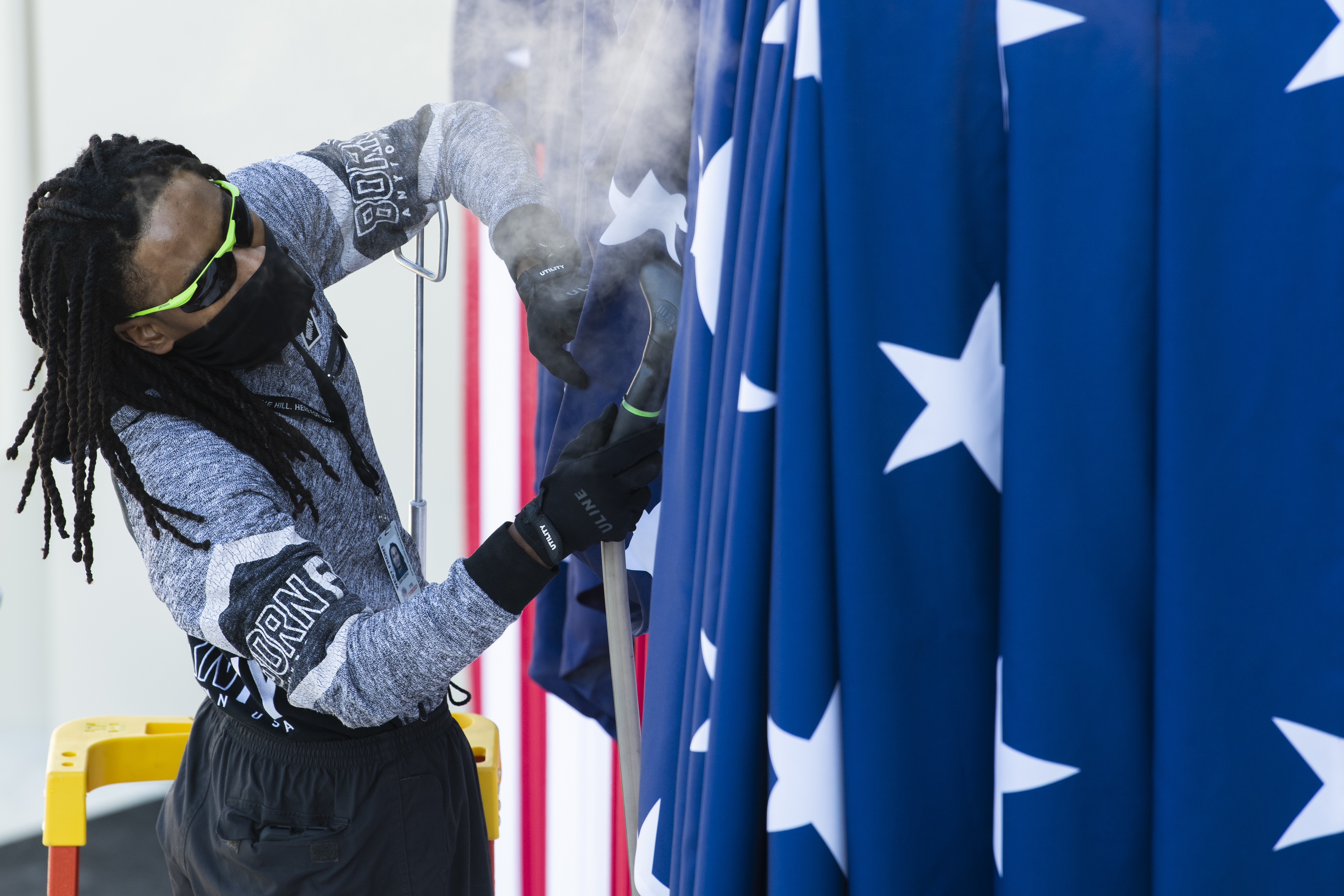 3/74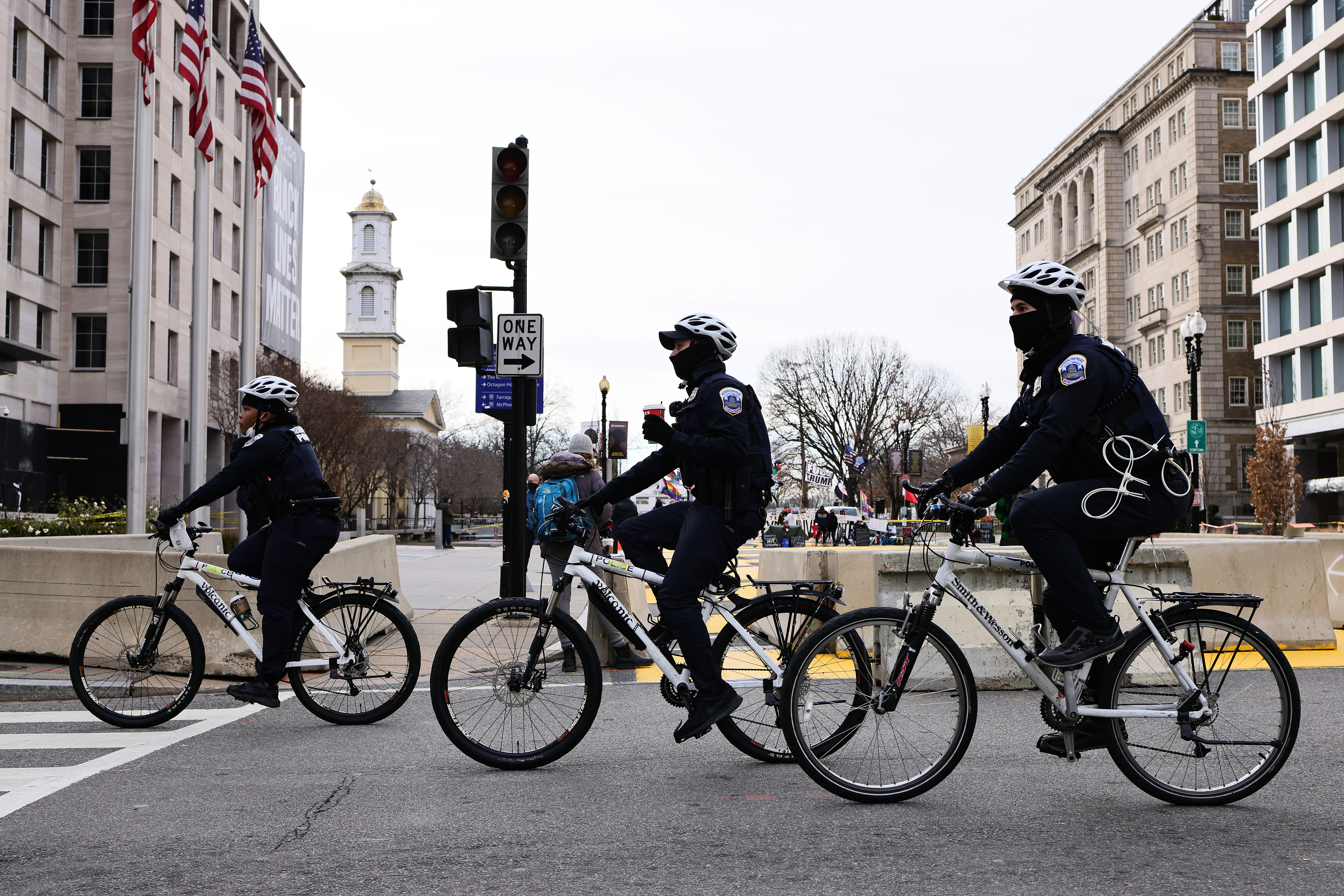 4/74
5/74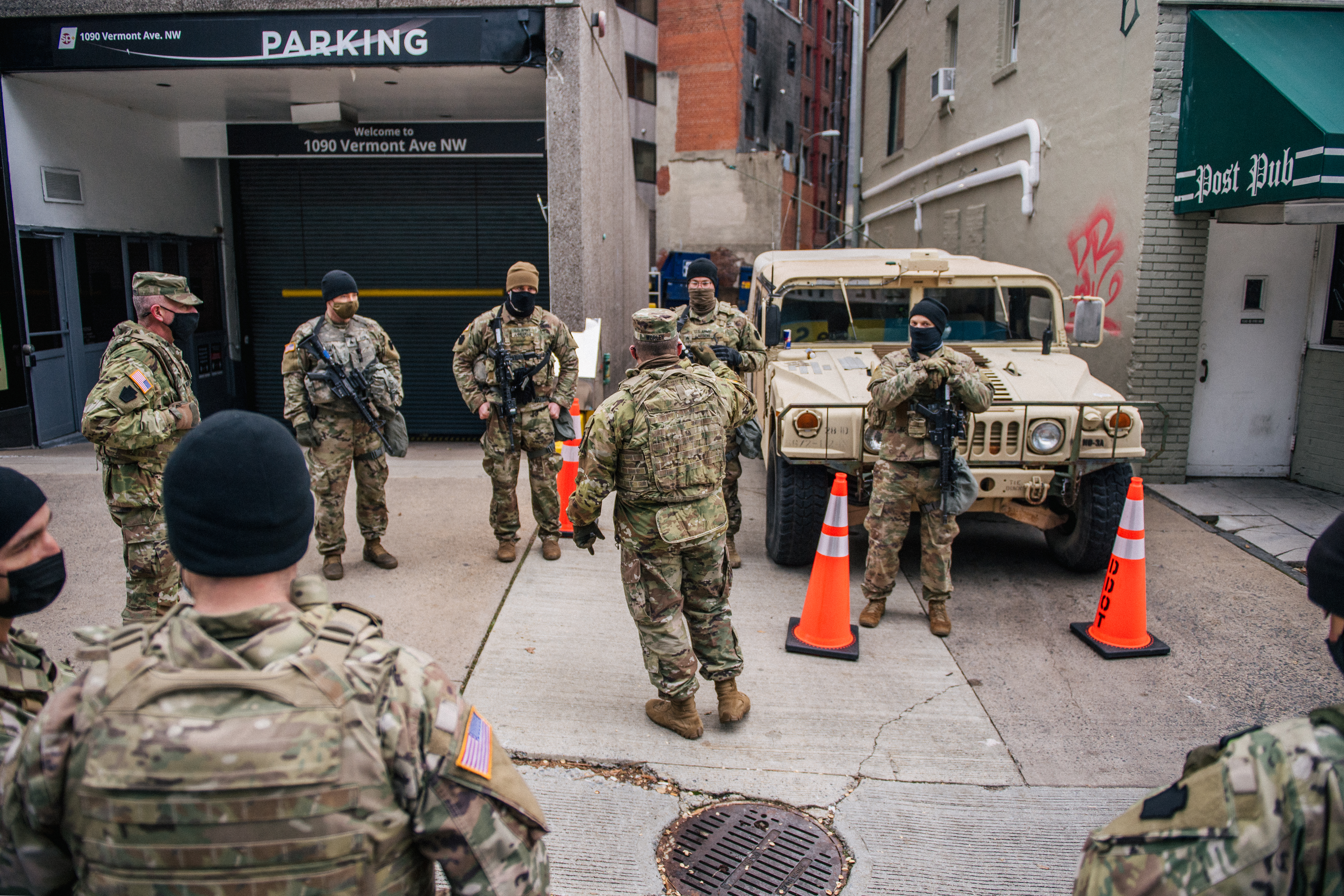 6/74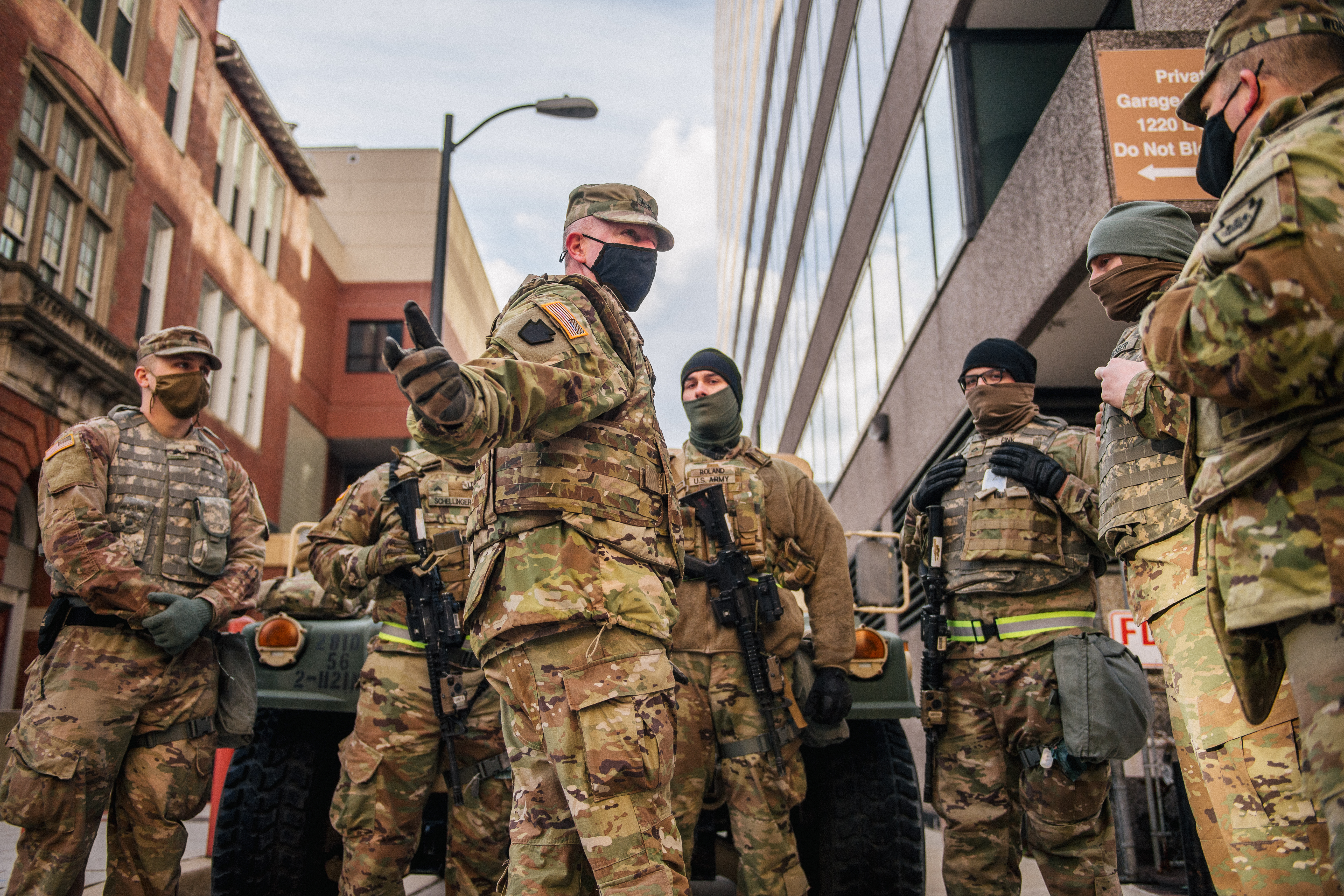 7/74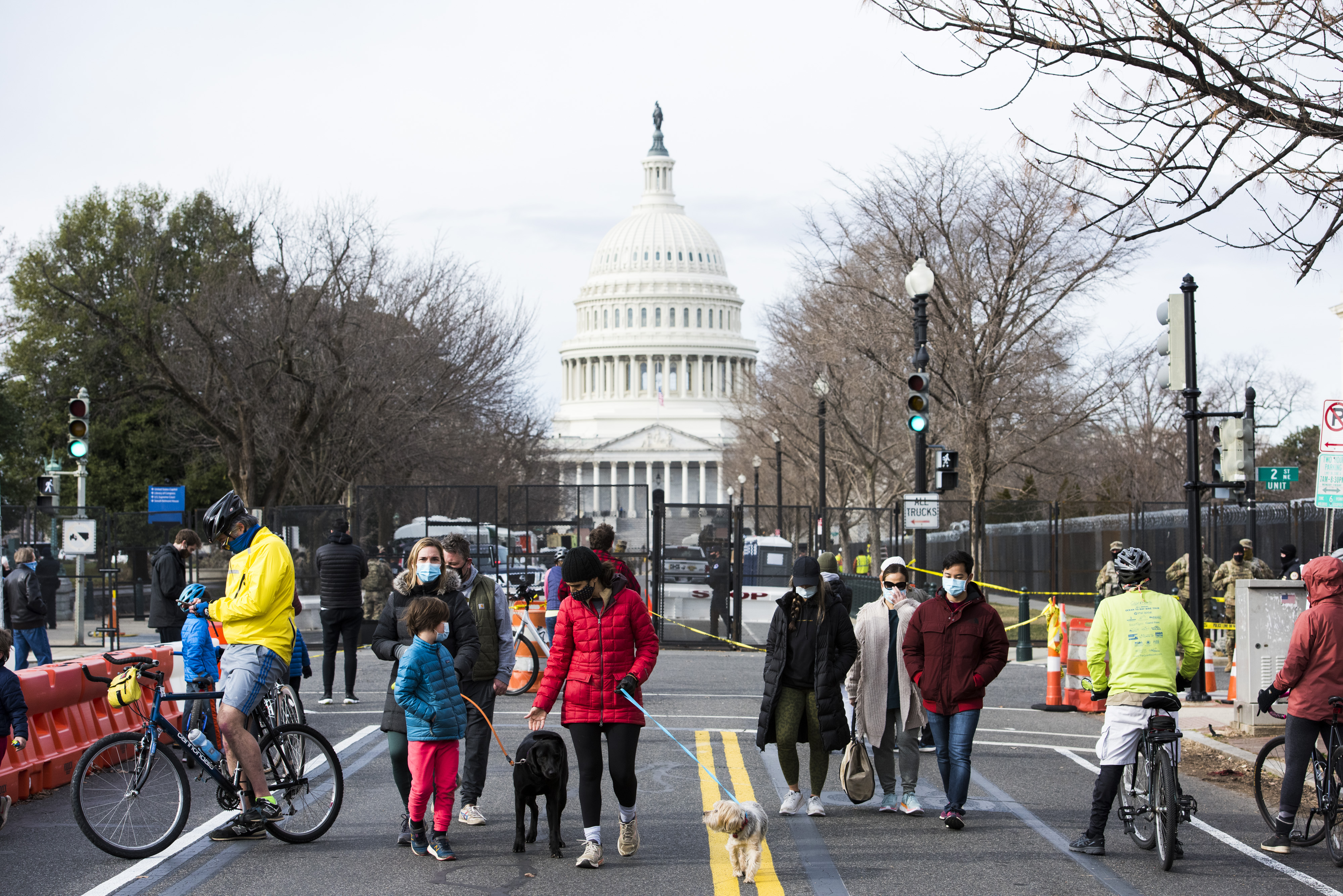 8/74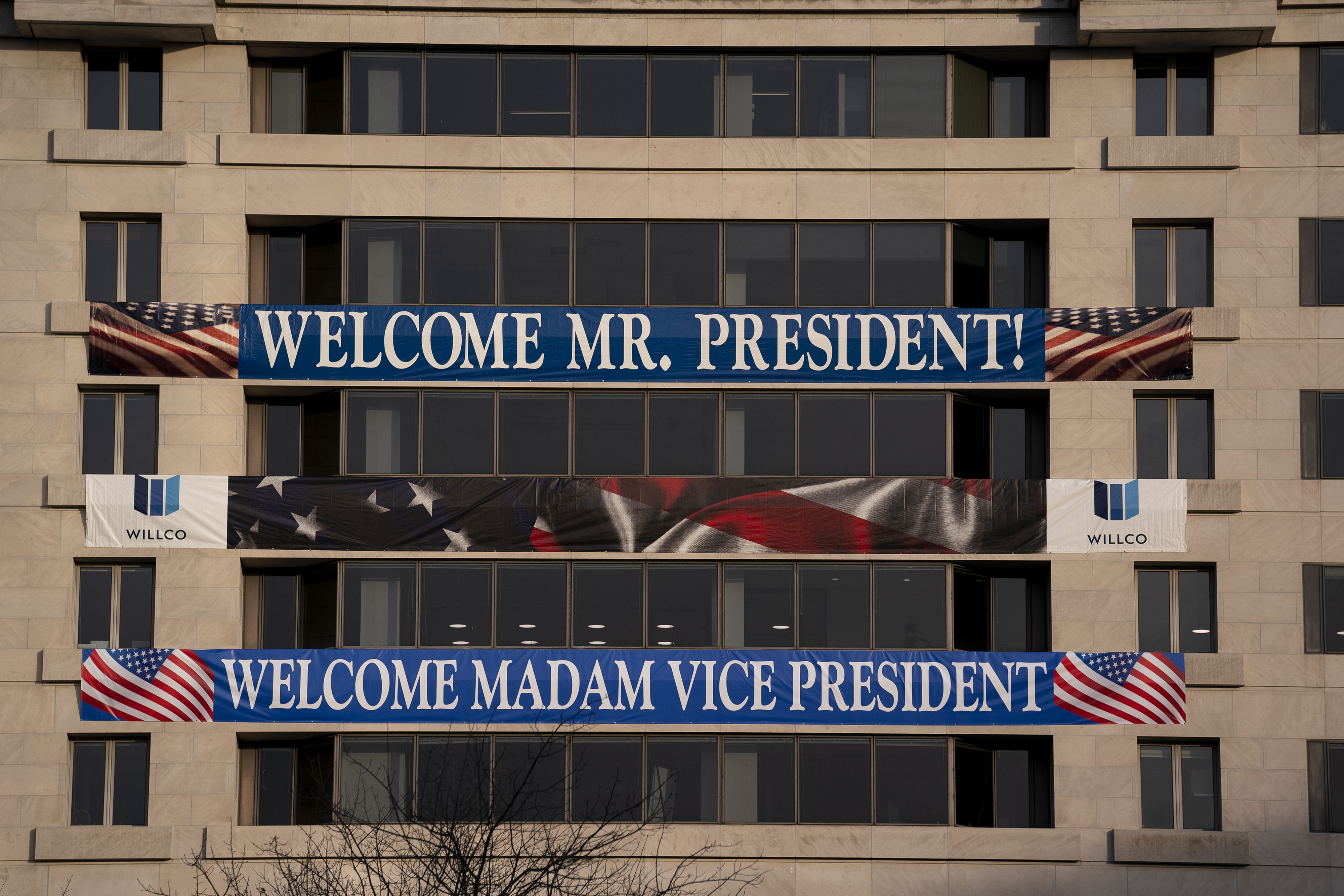 9/74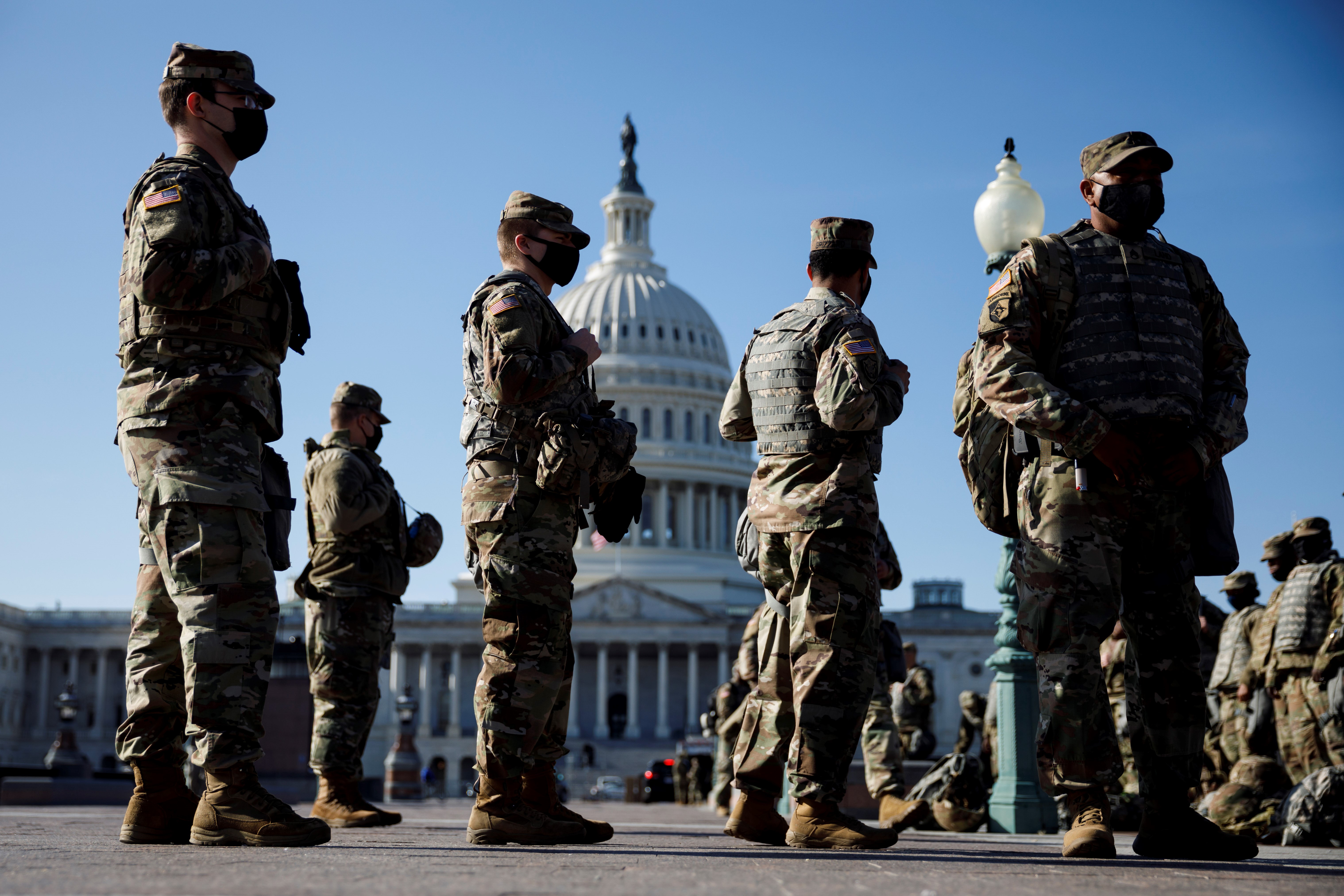 10/74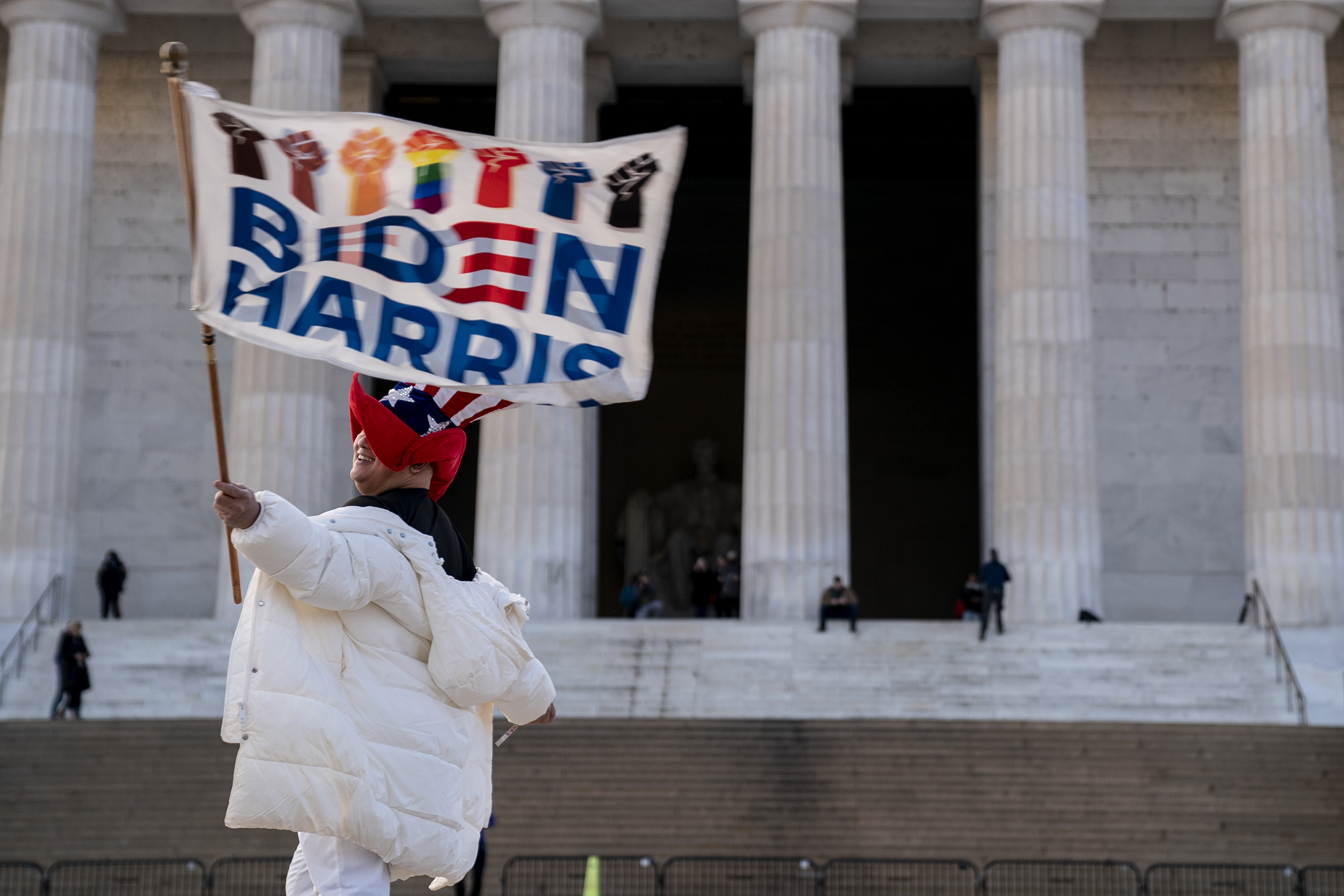 11/74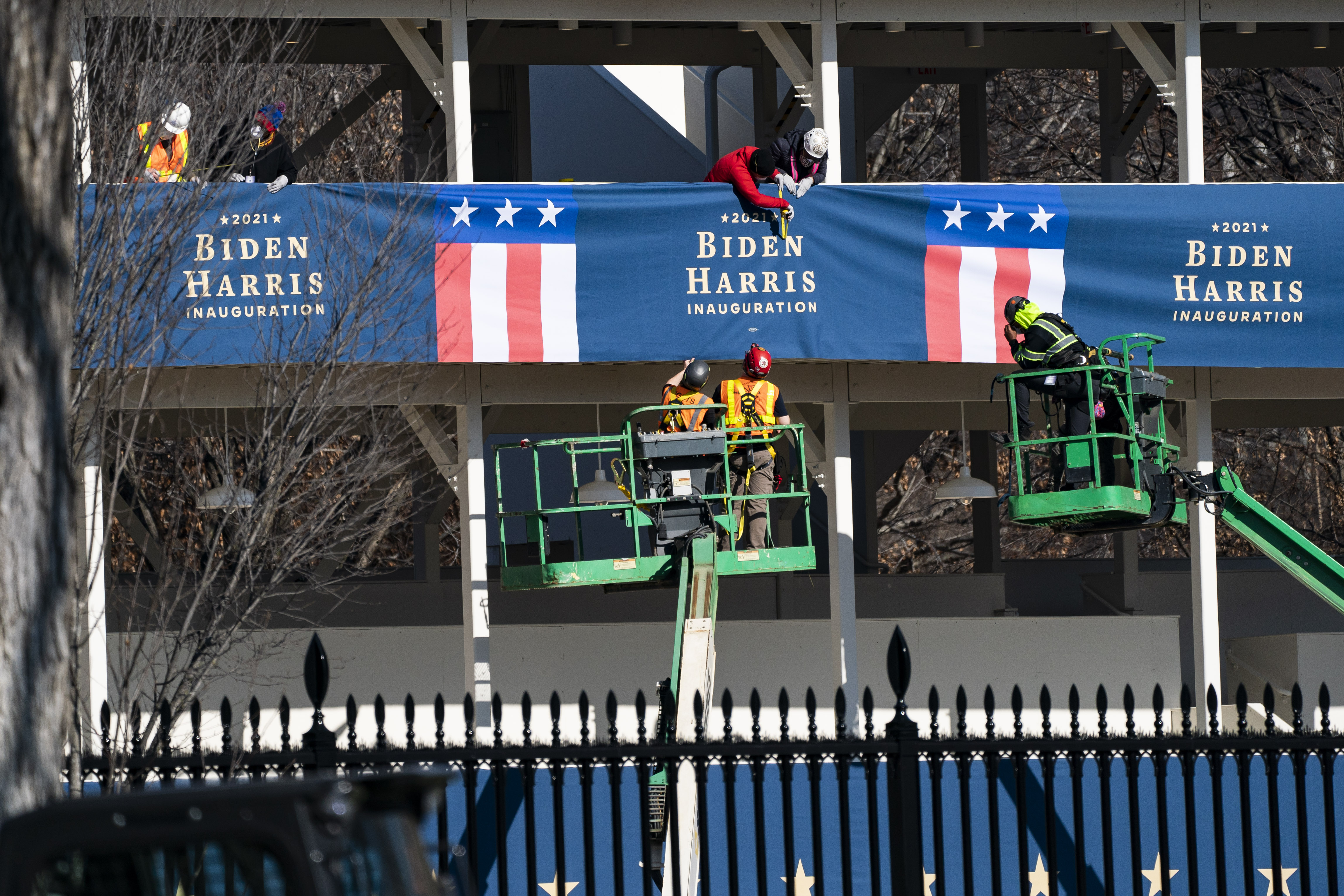 12/74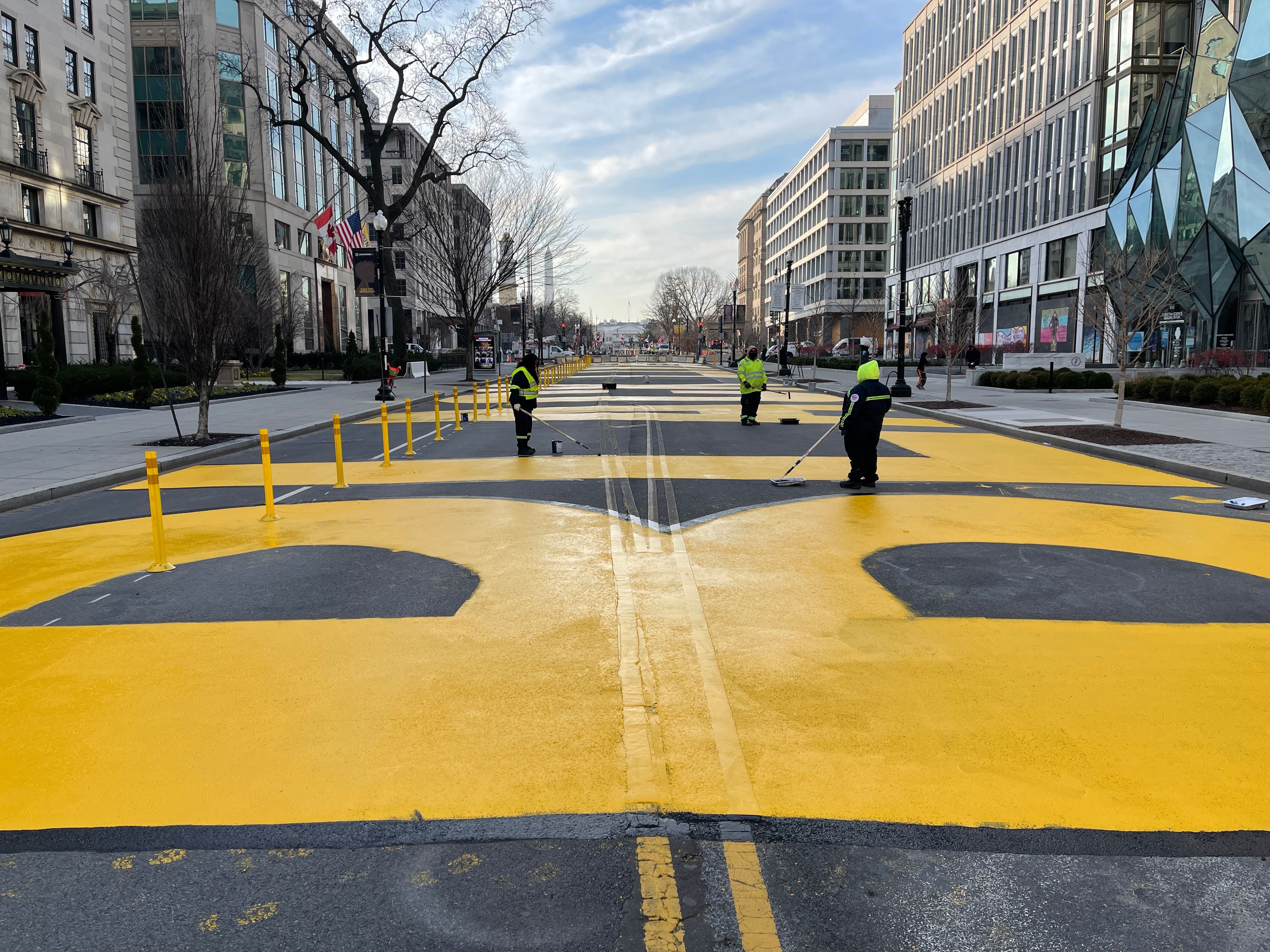 13/74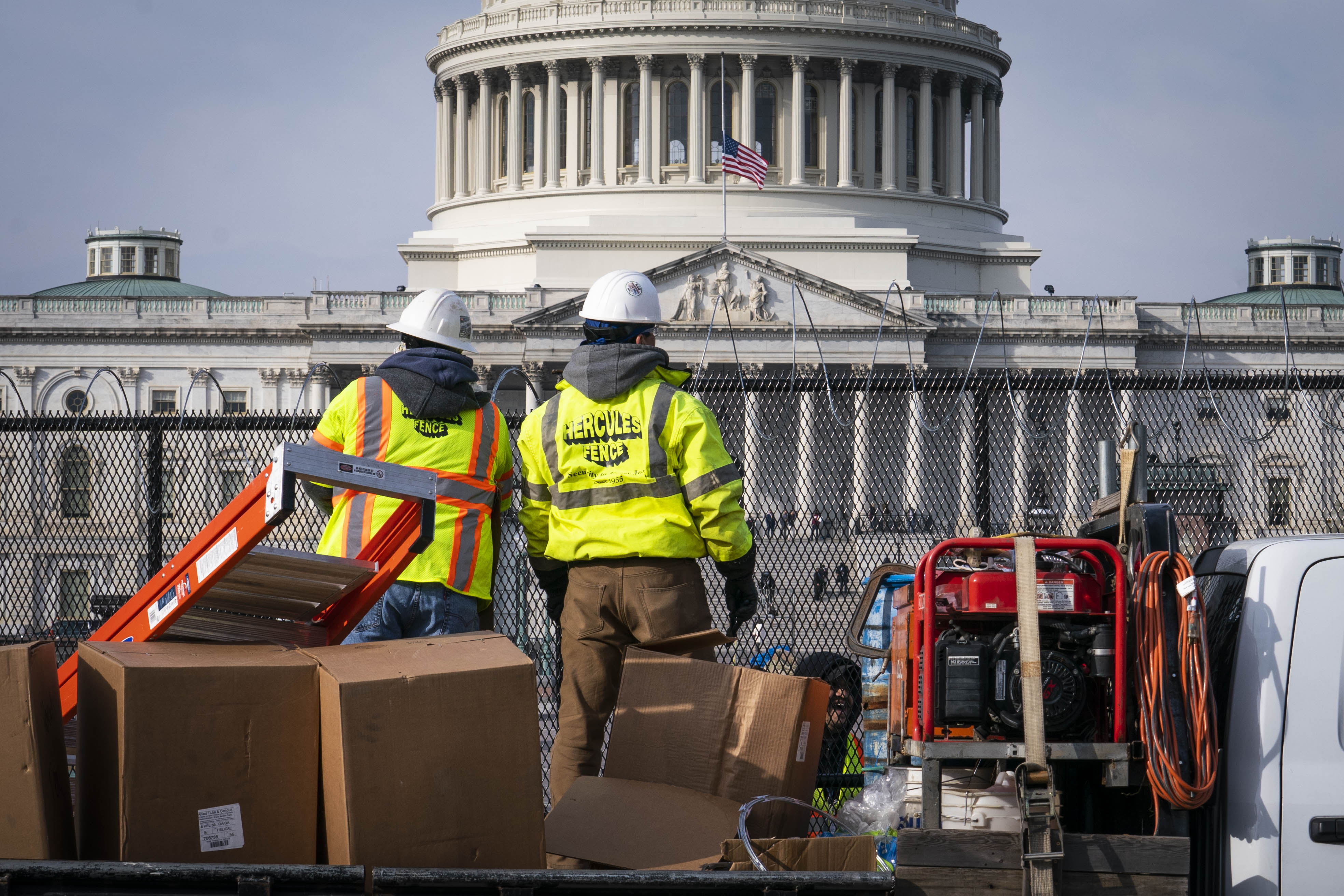 14/74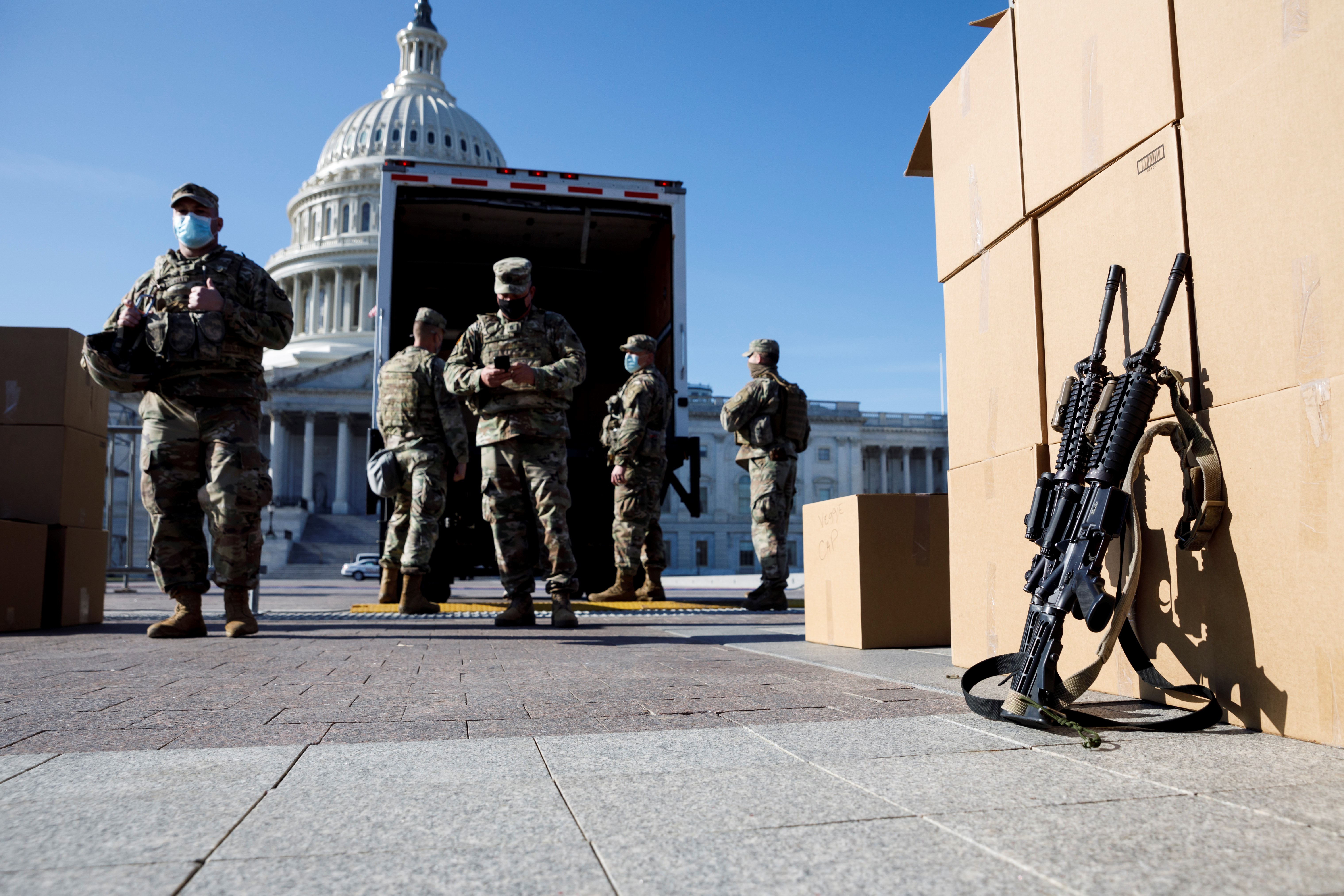 15/74
16/74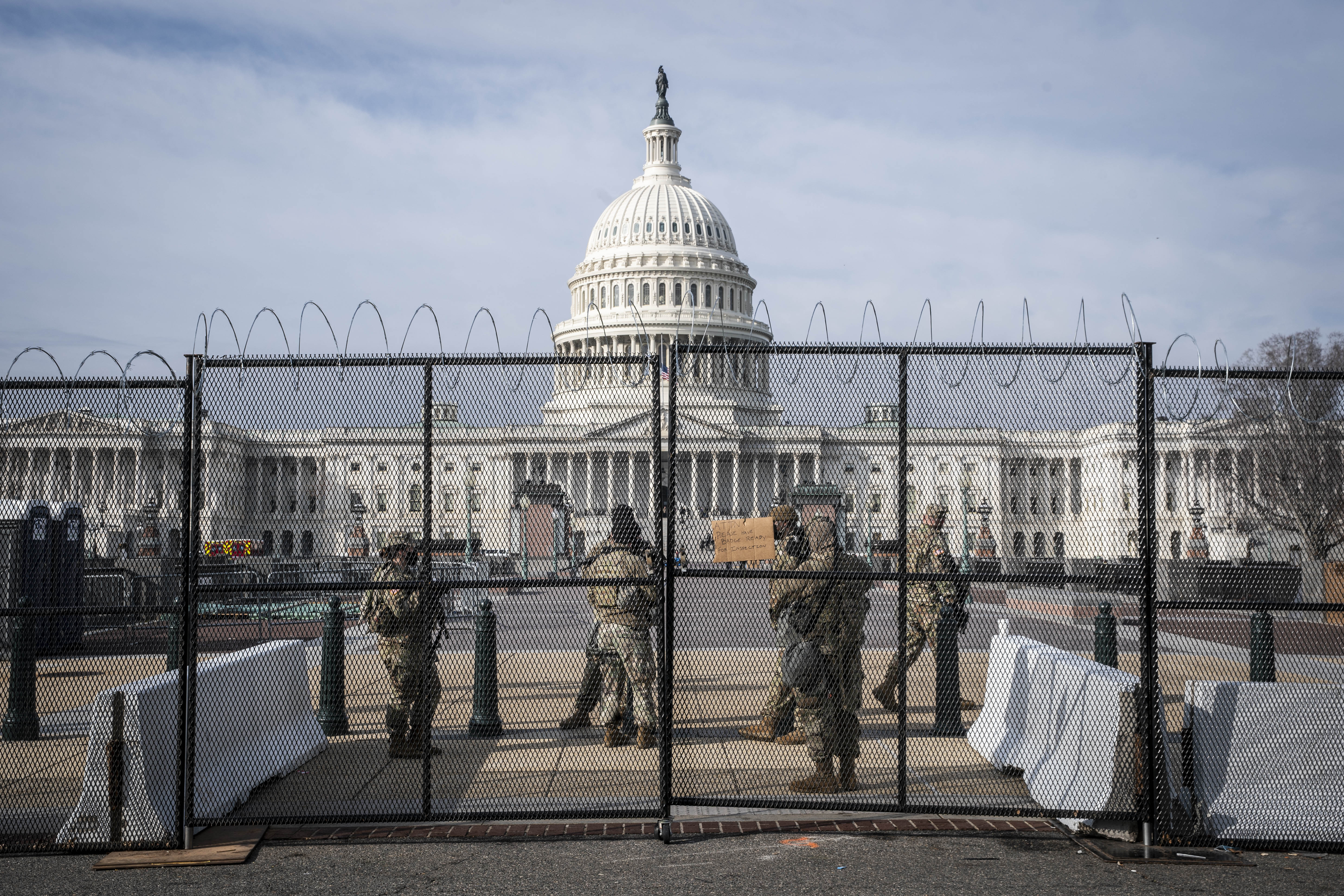 17/74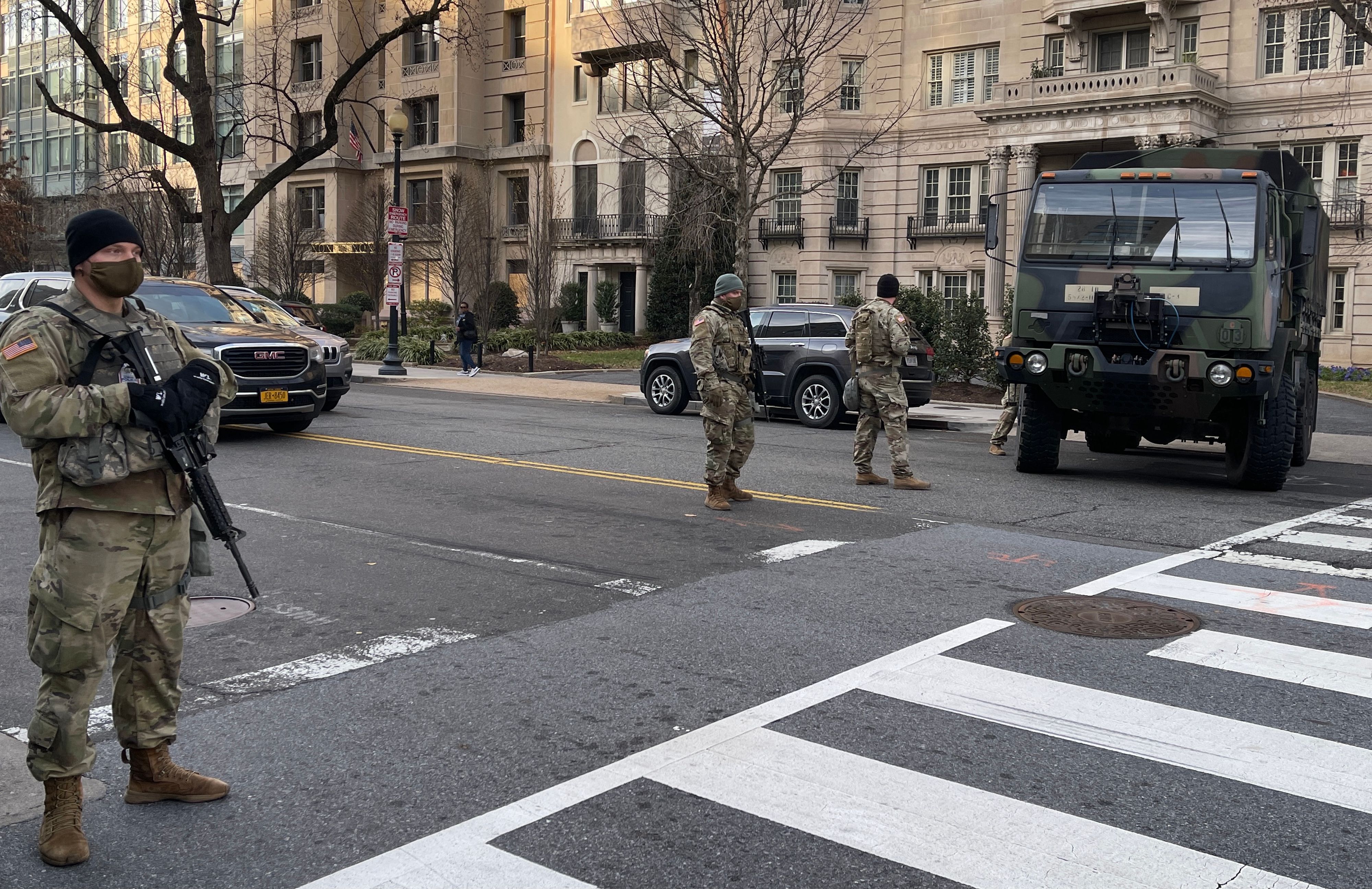 18/74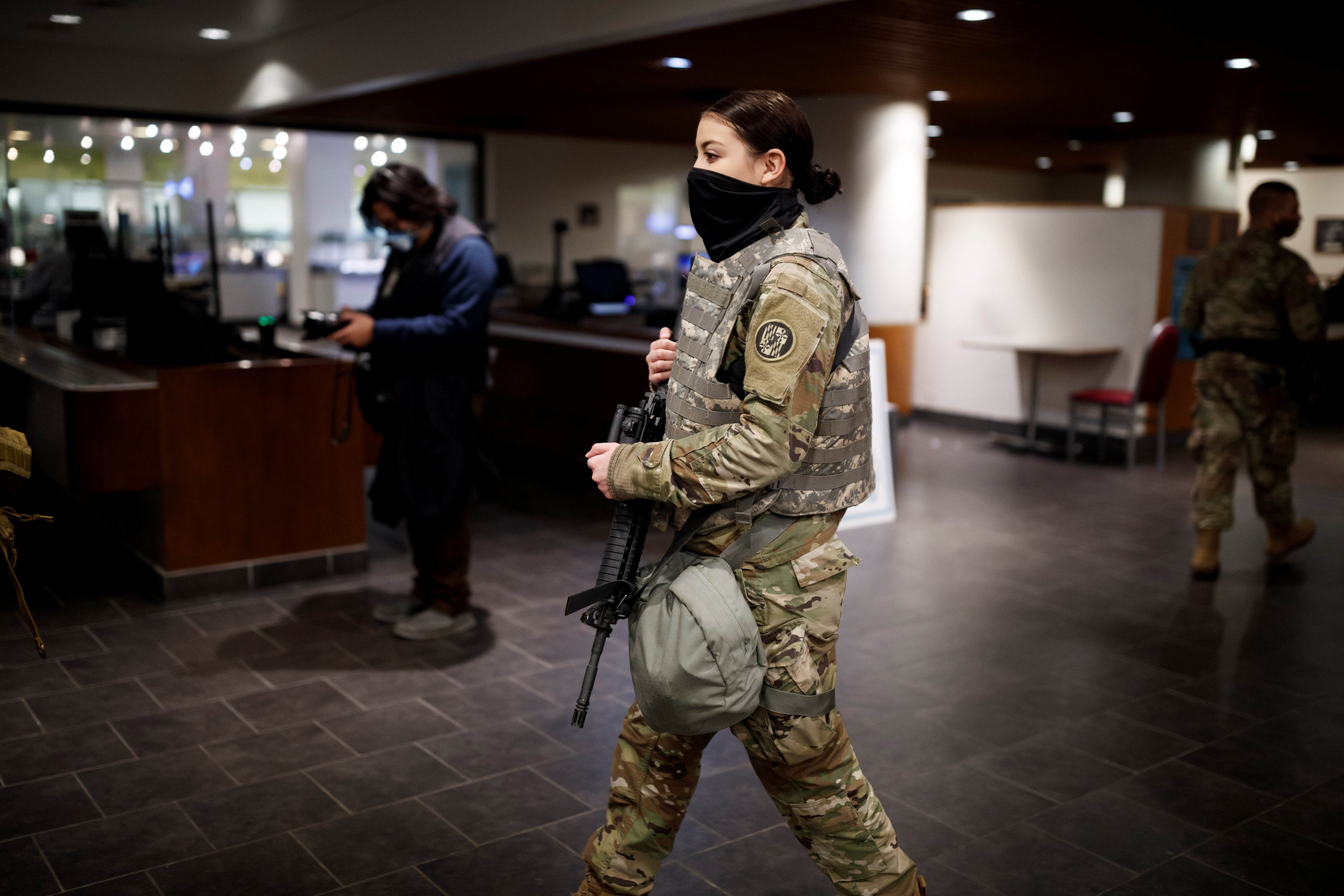 19/74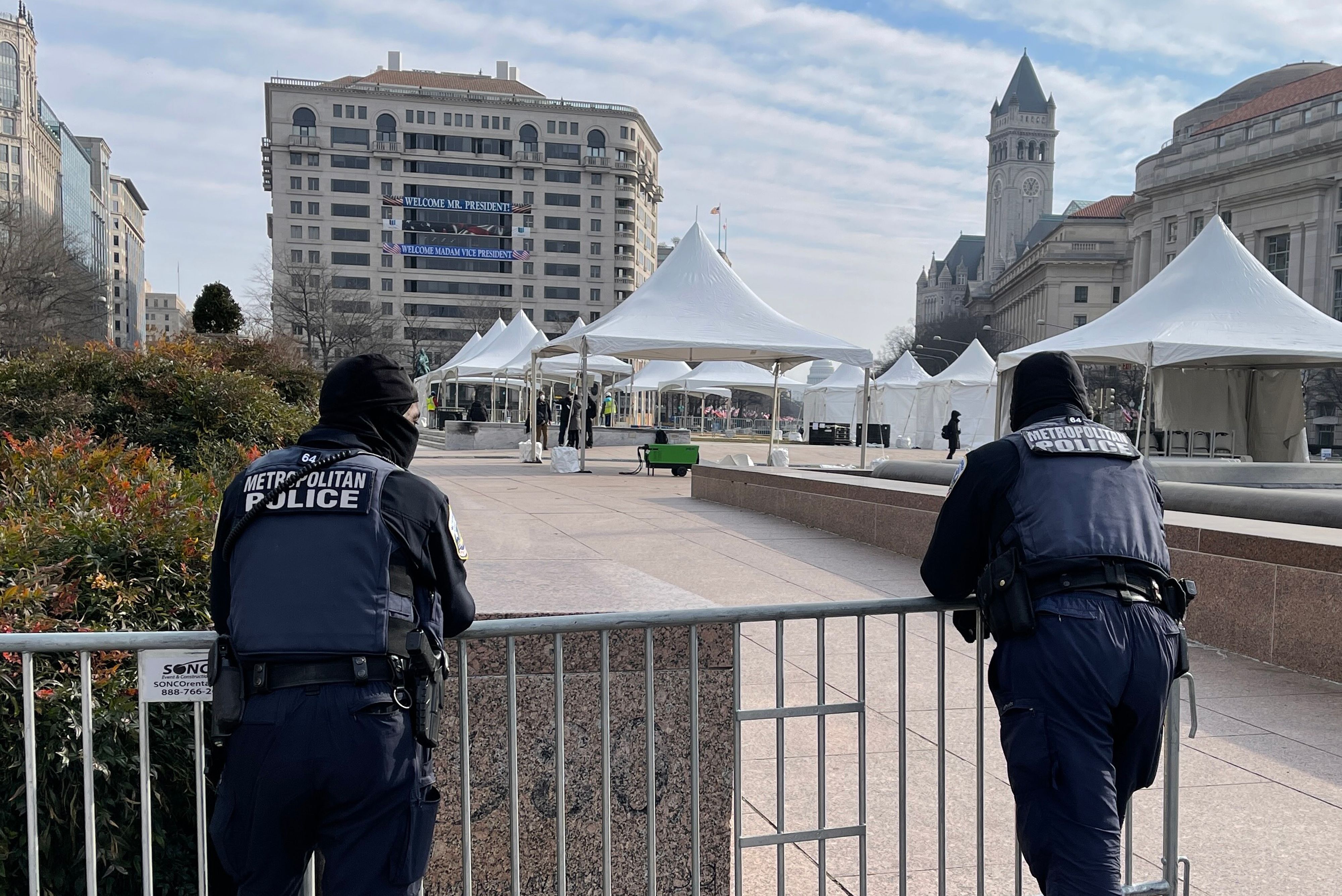 20/74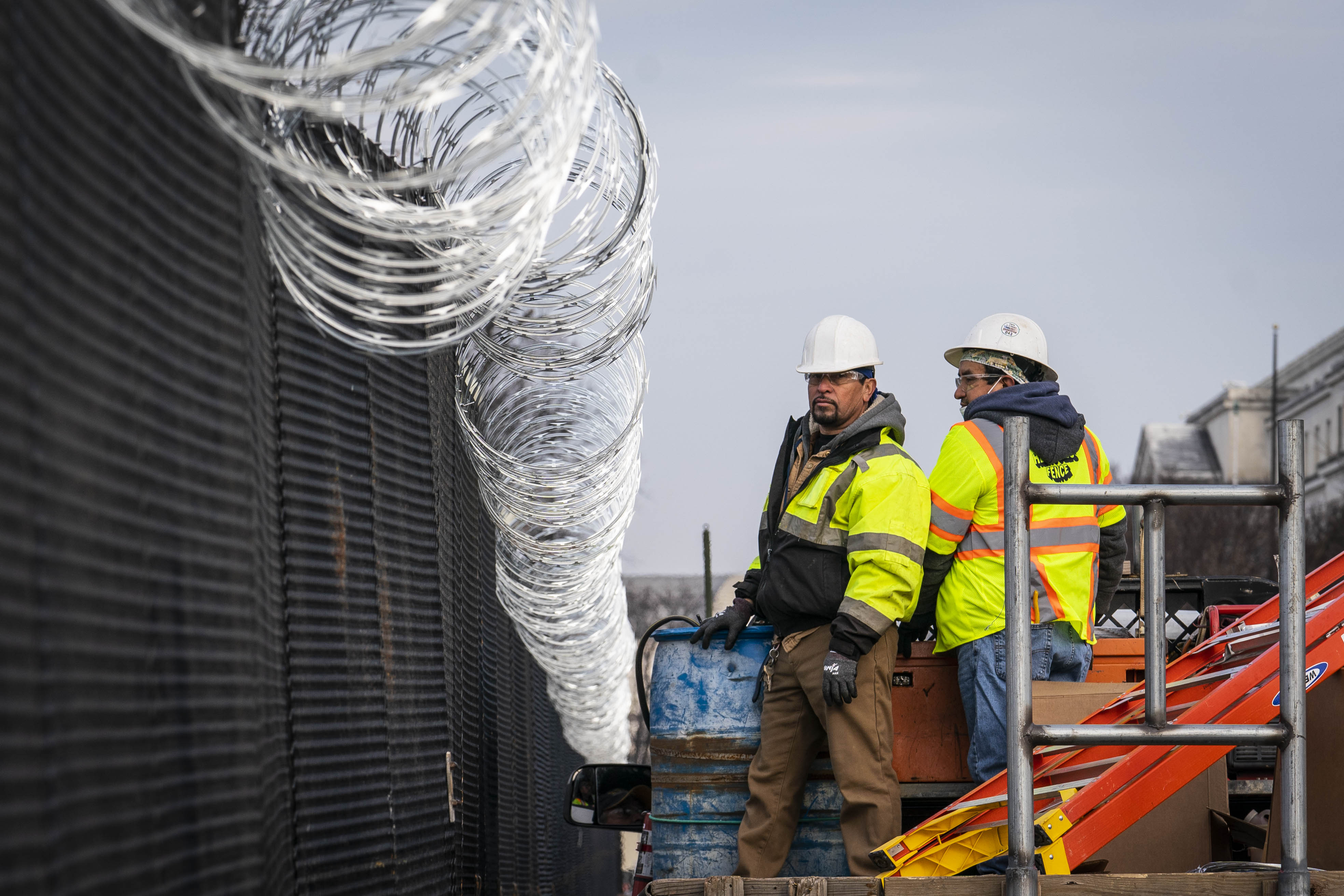 21/74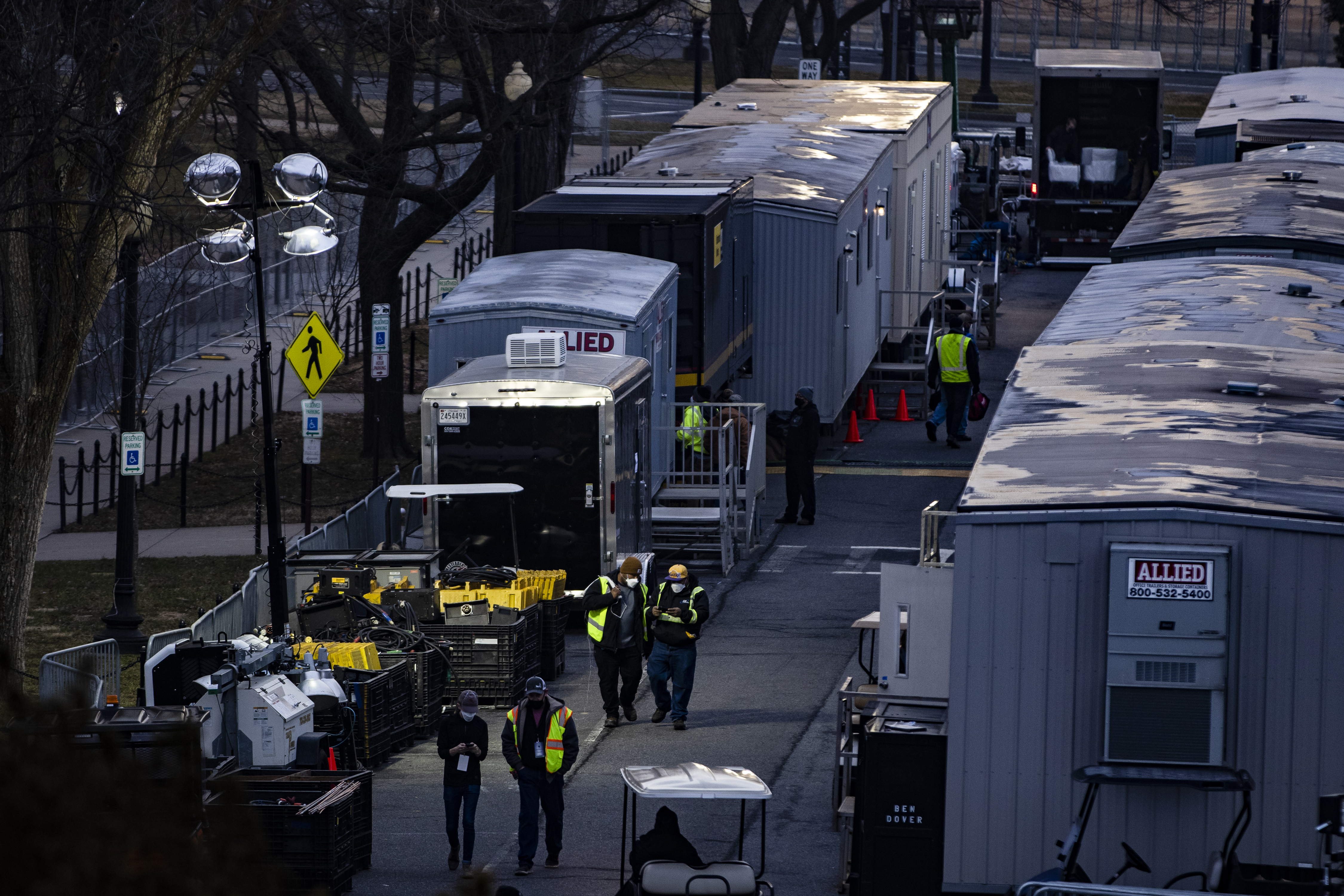 22/74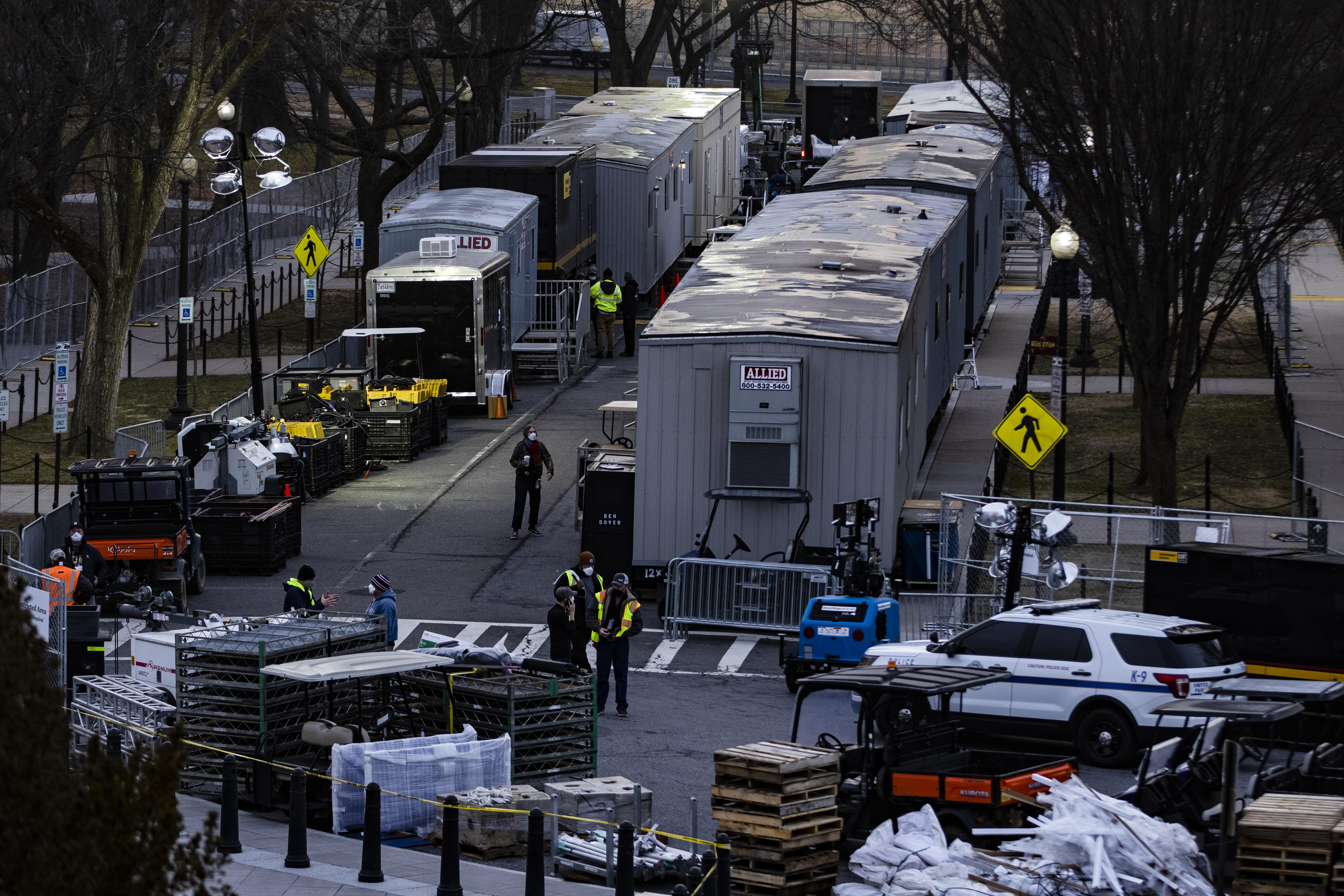 23/74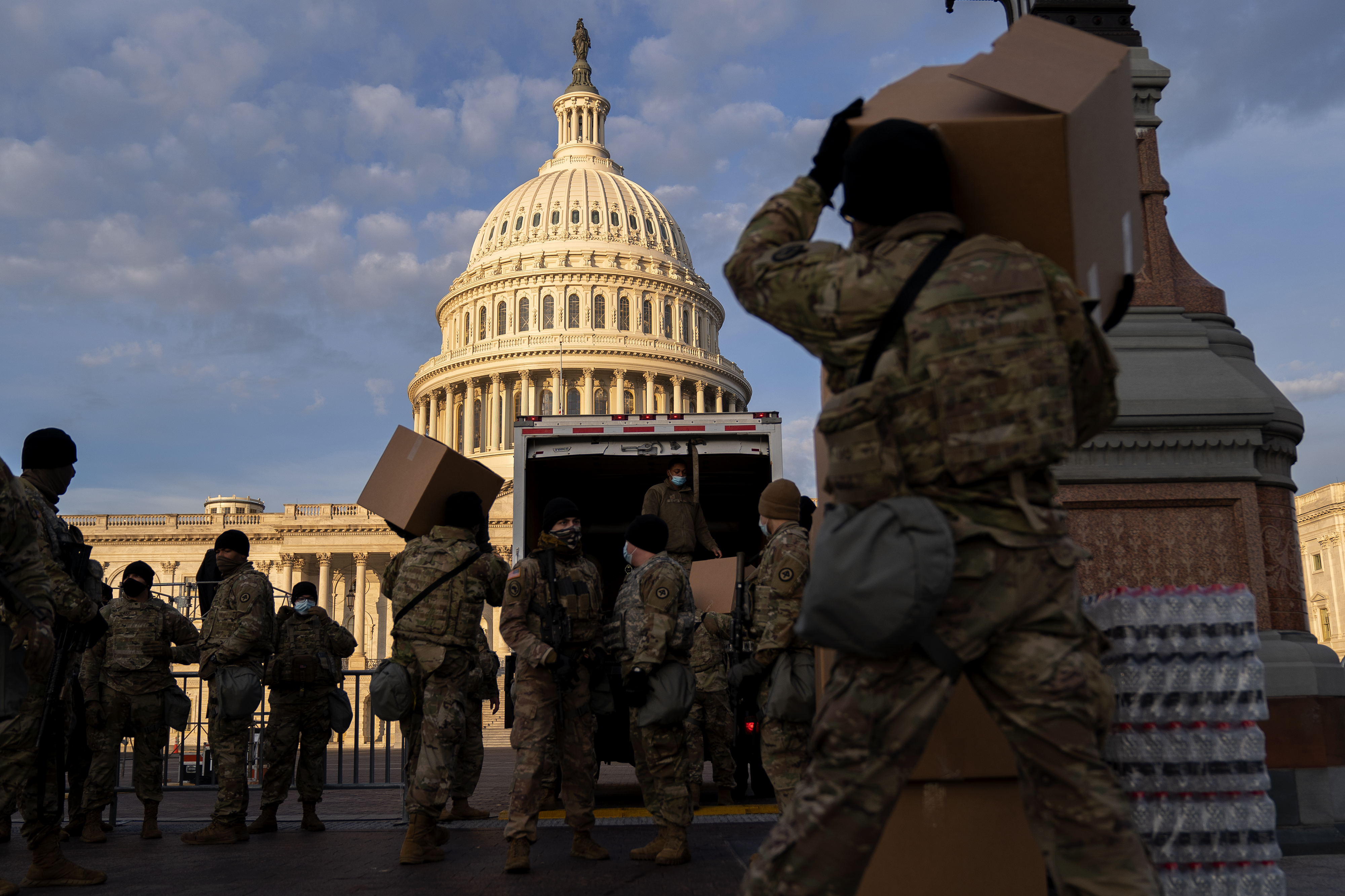 24/74
25/74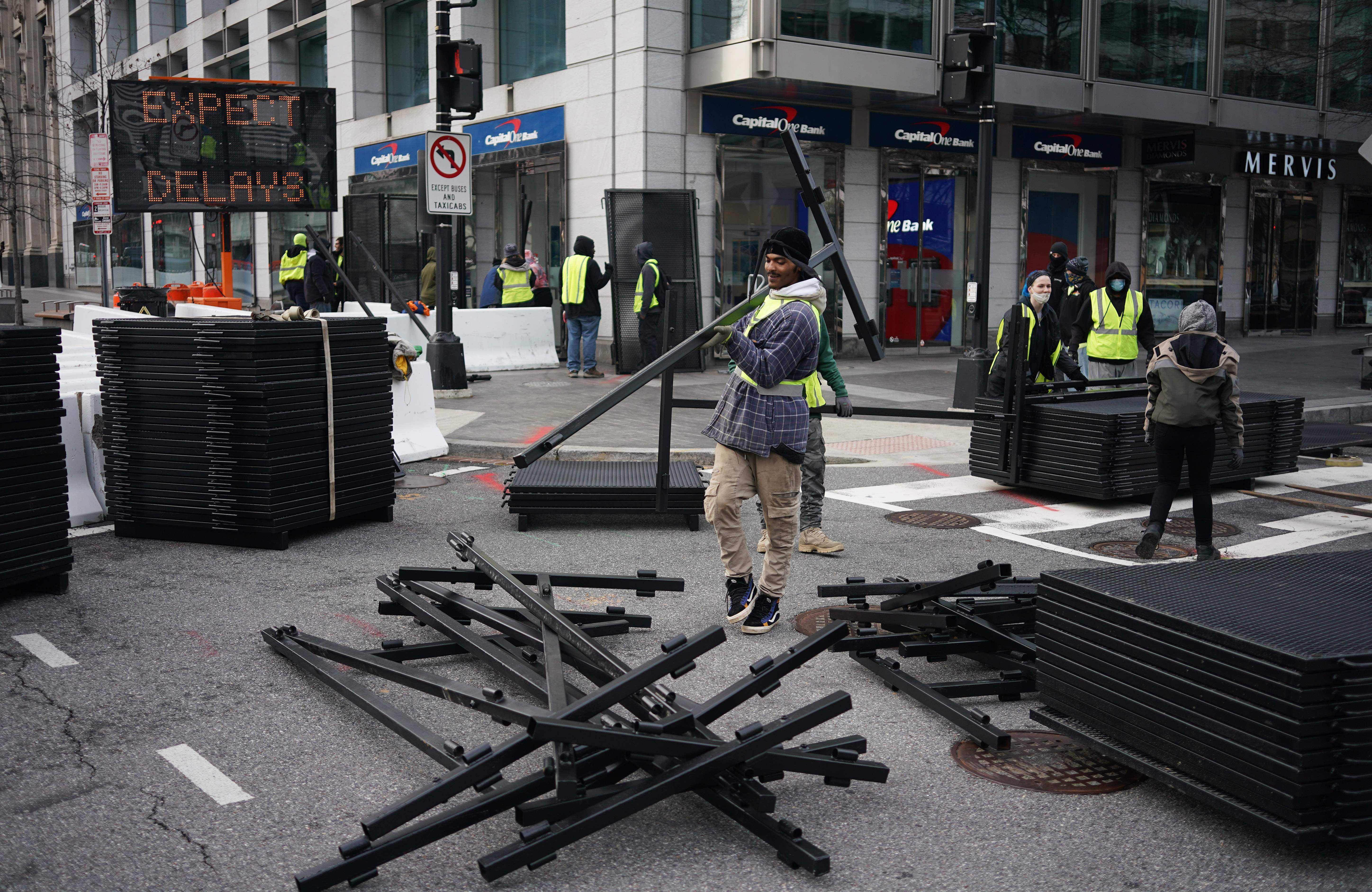 26/74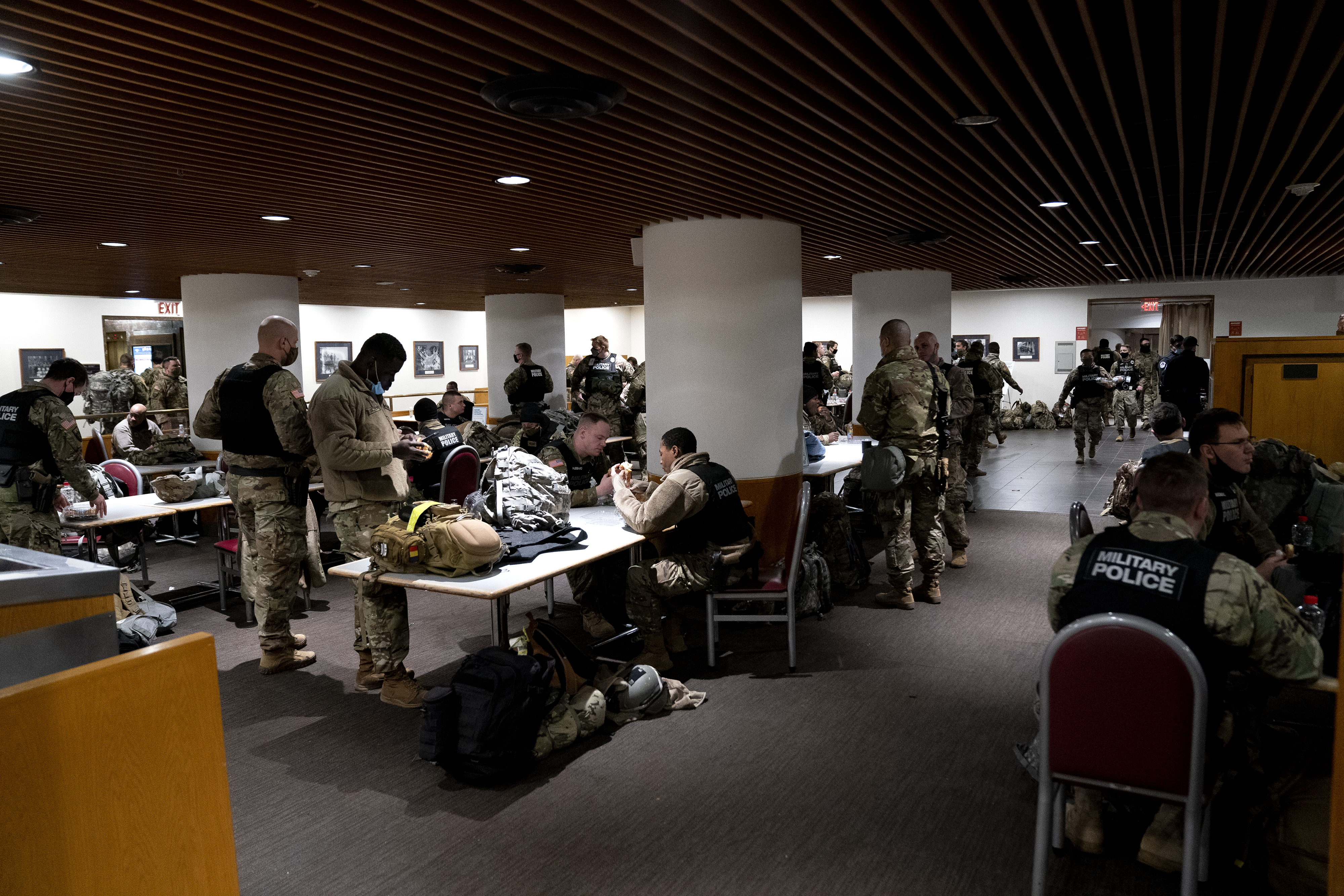 27/74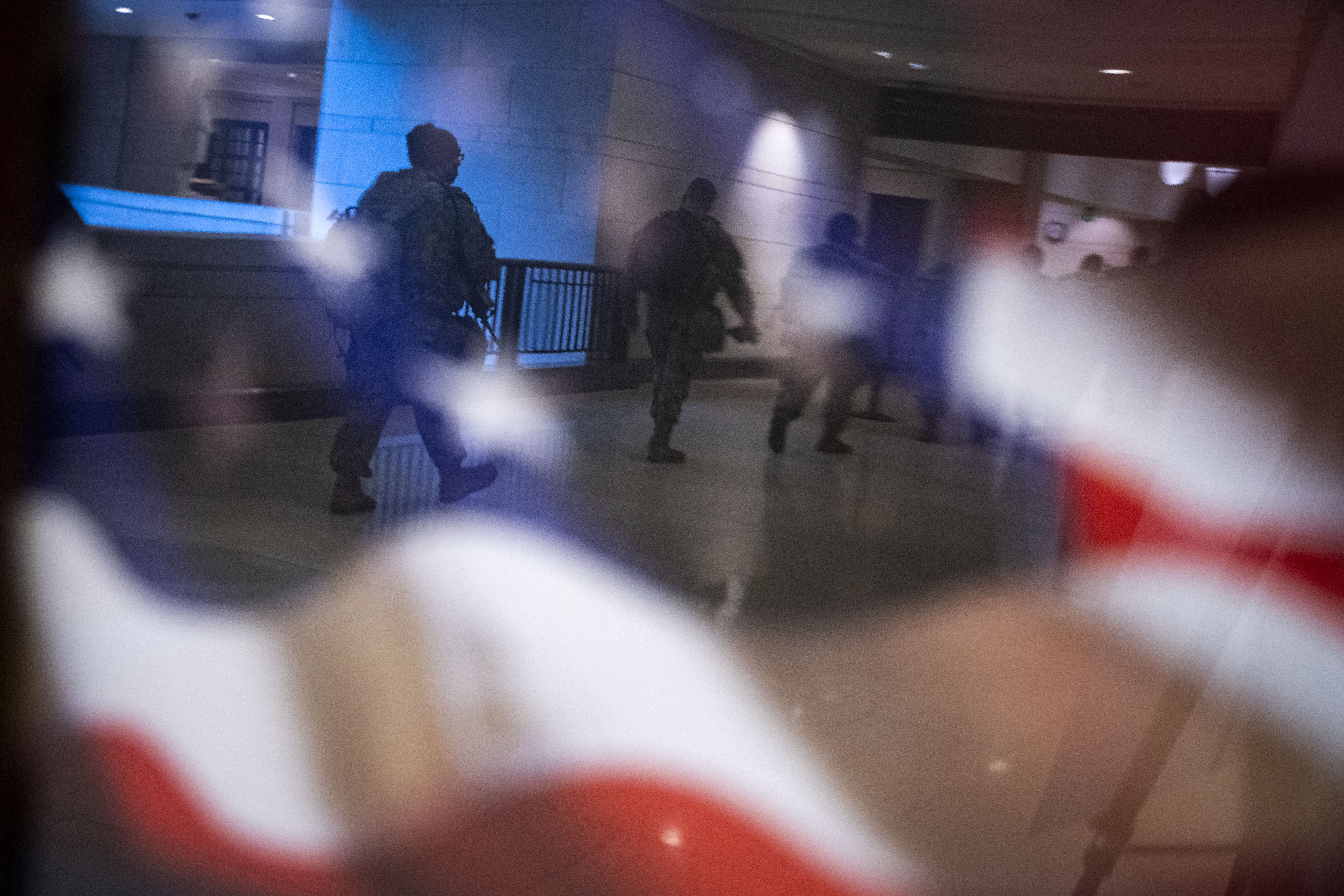 28/74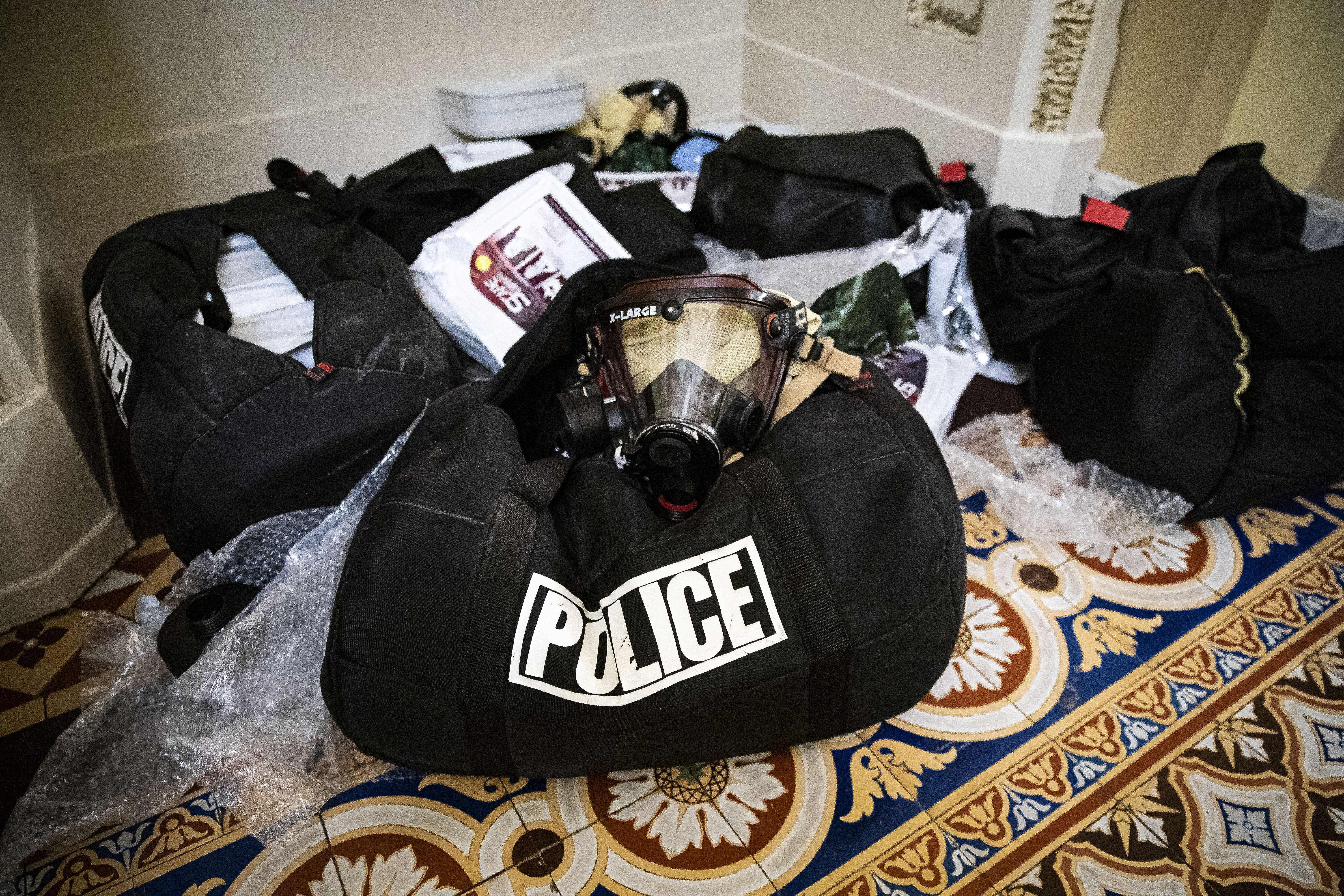 29/74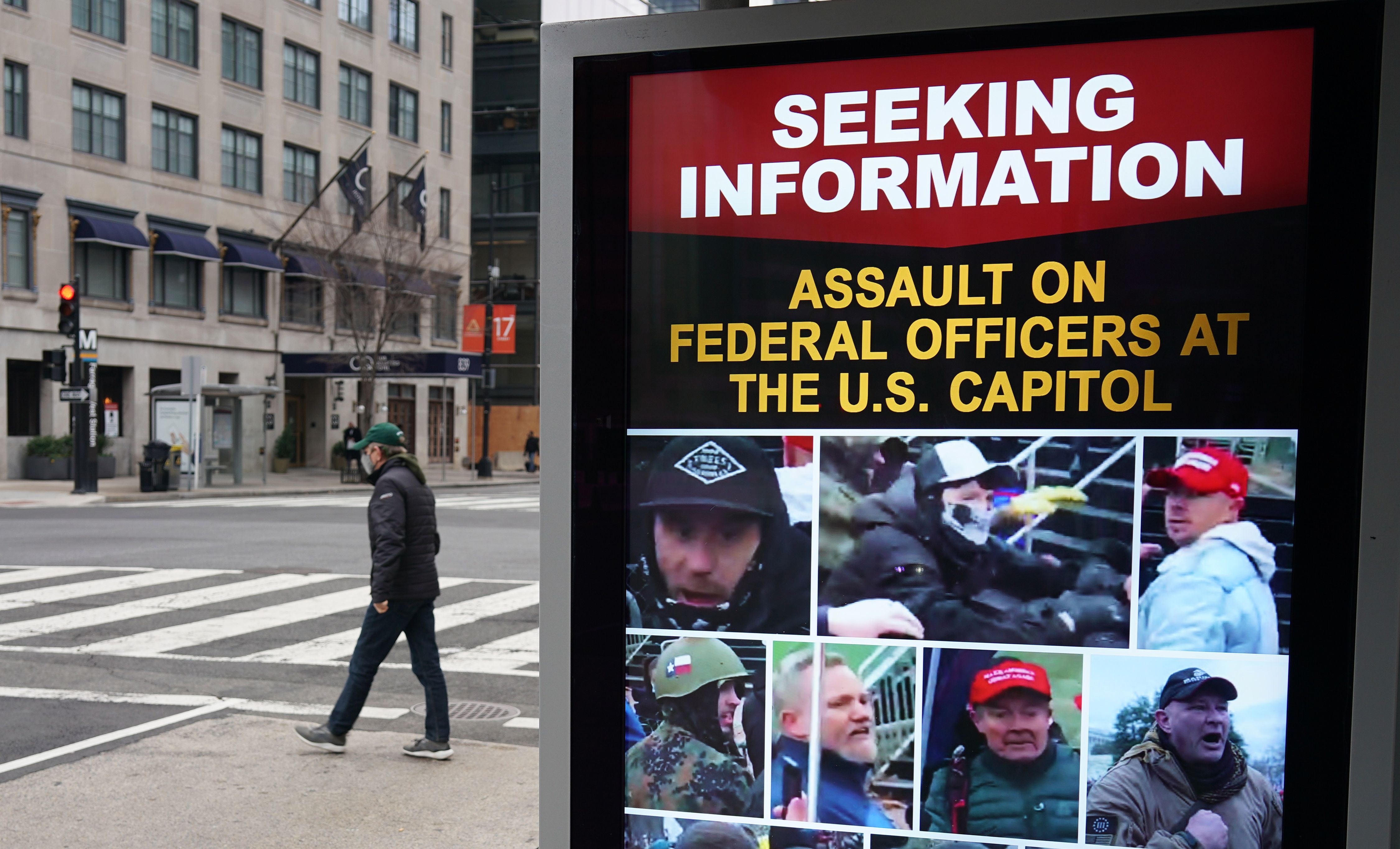 30/74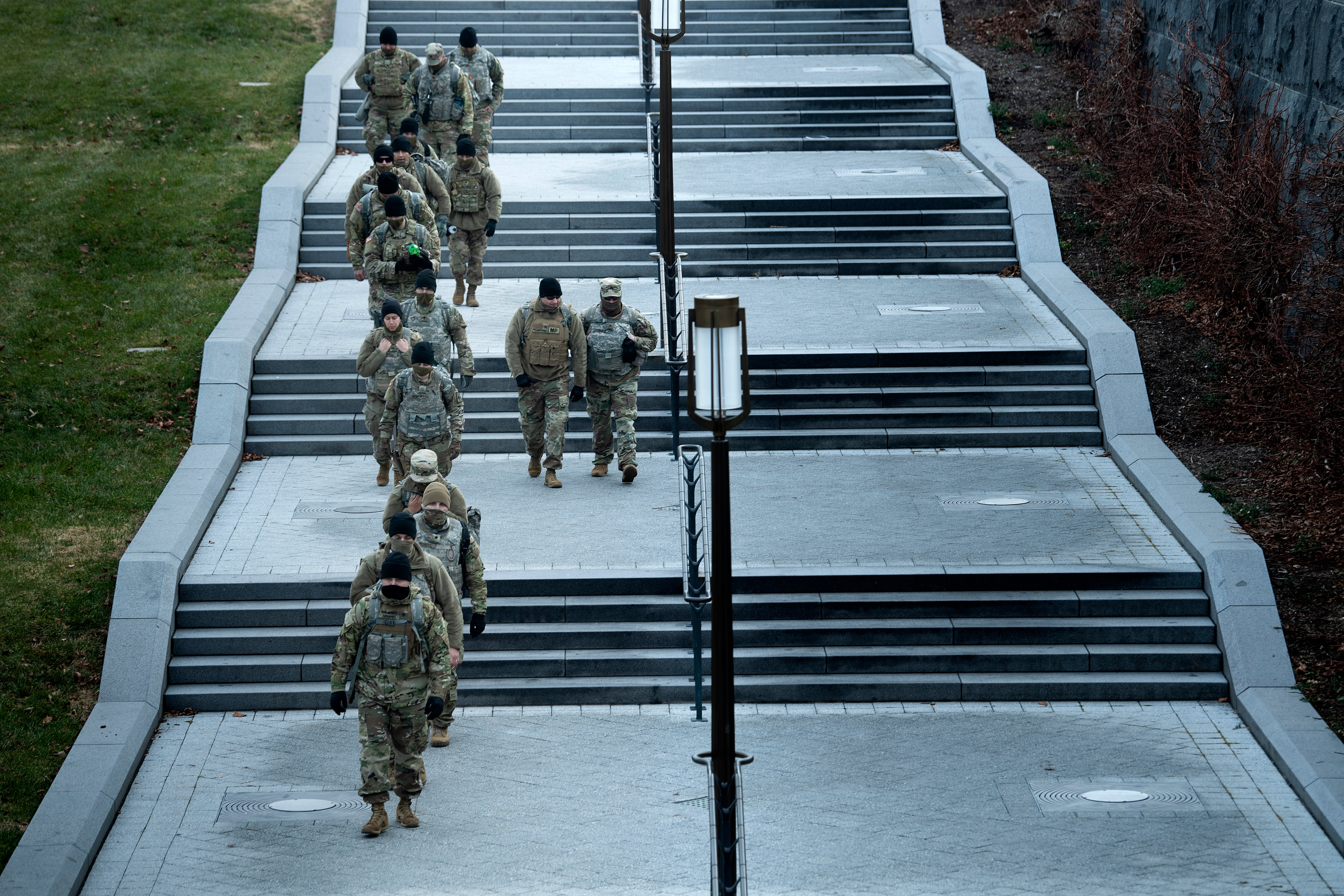 31/74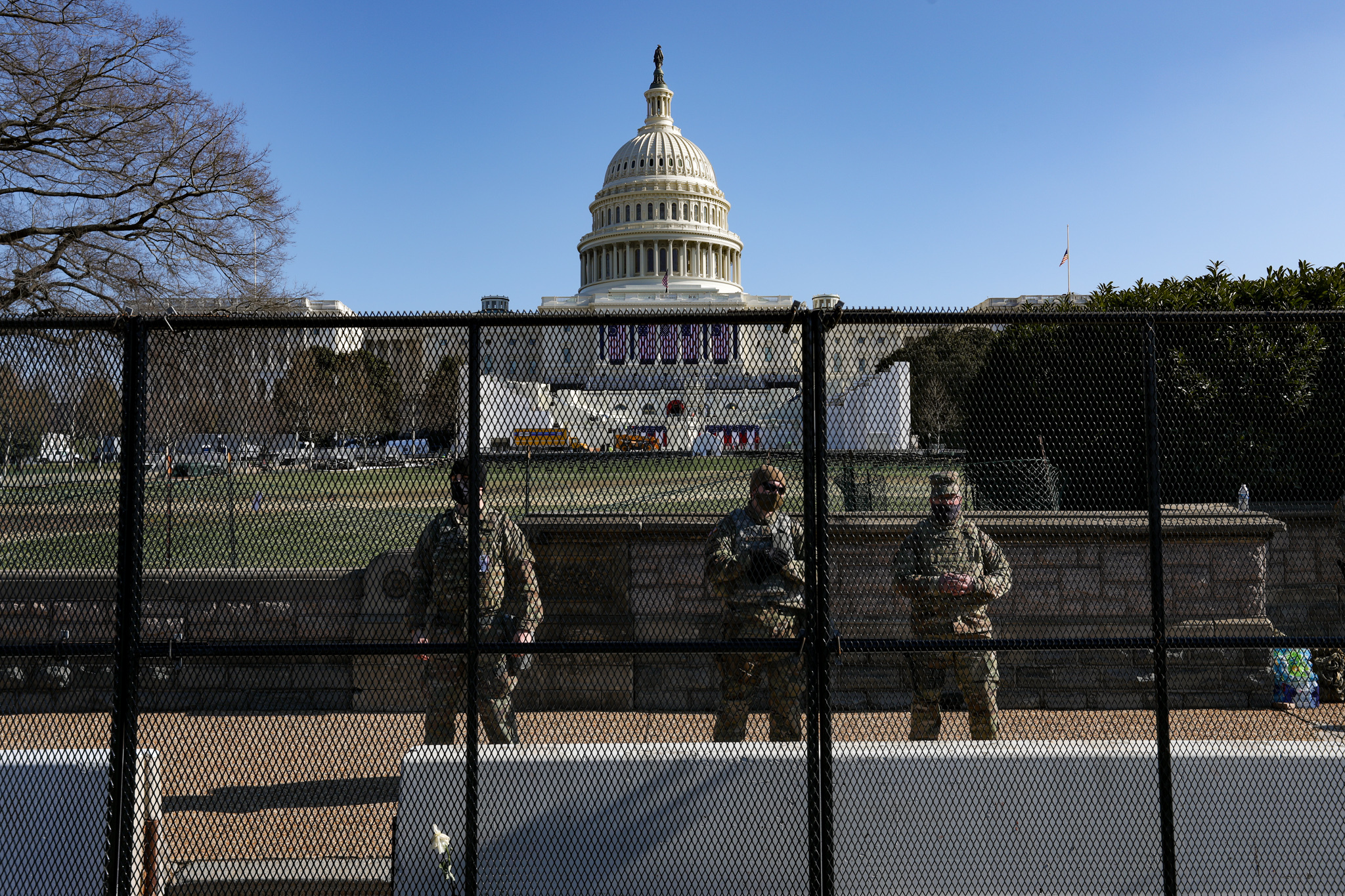 32/74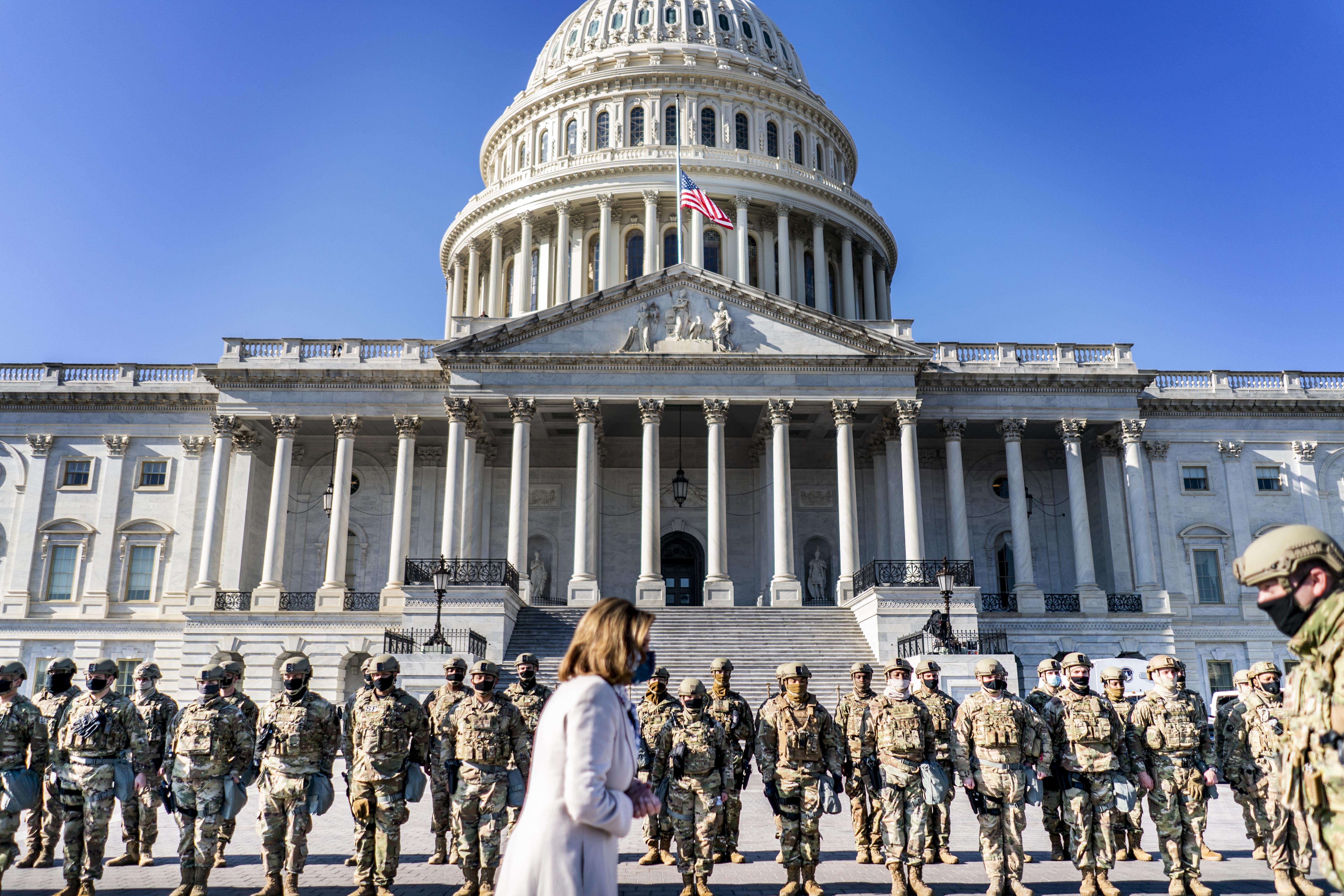 33/74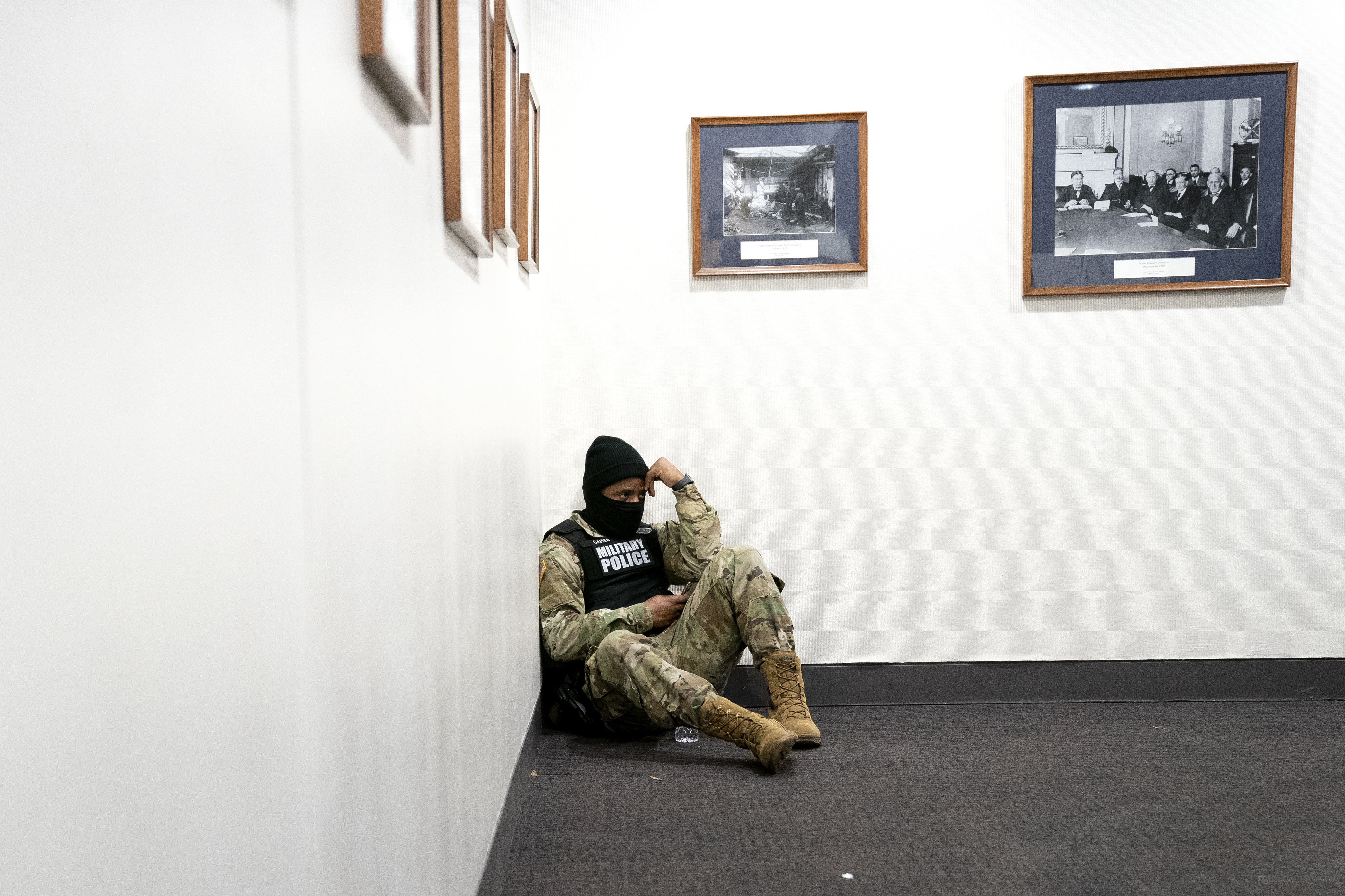 34/74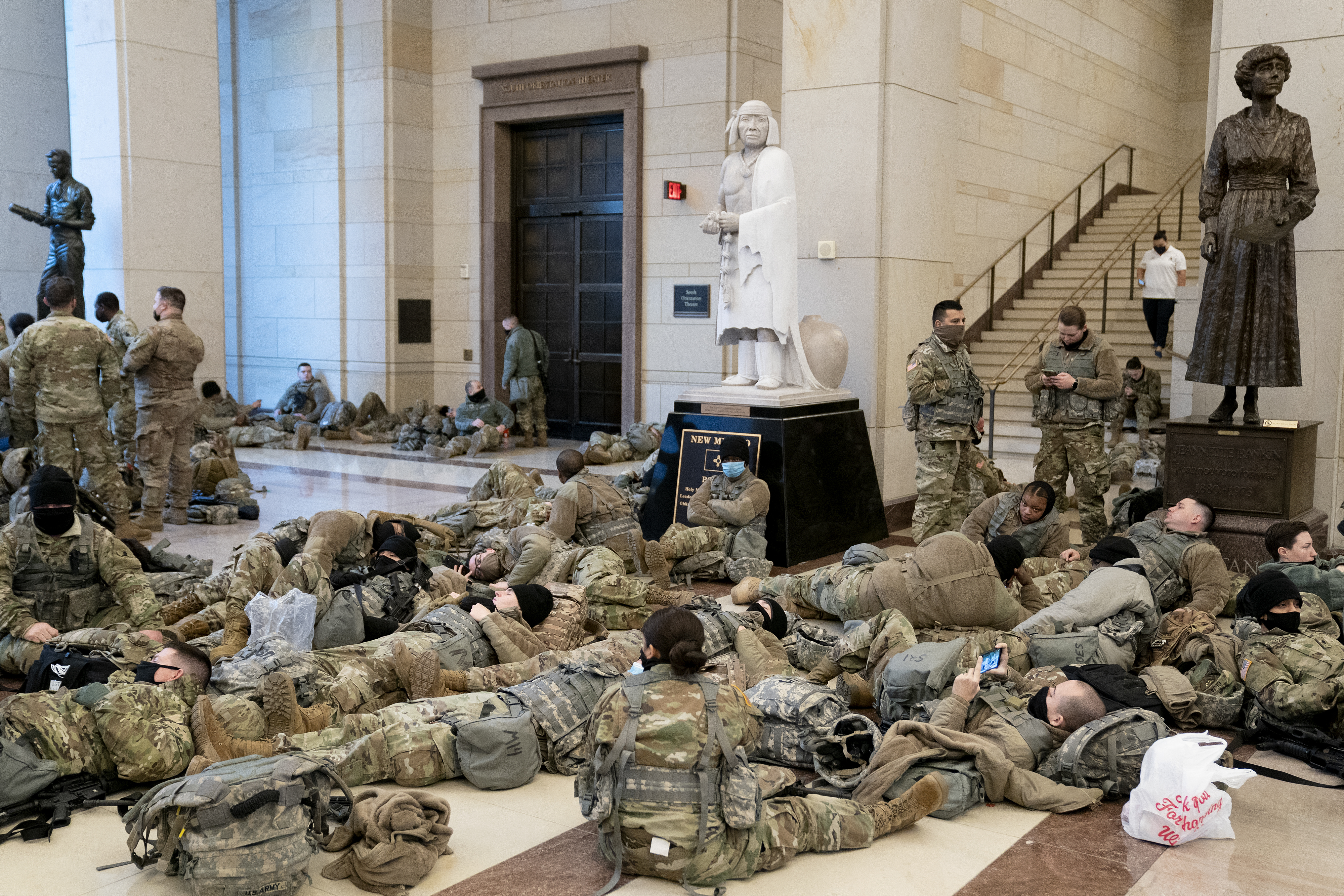 35/74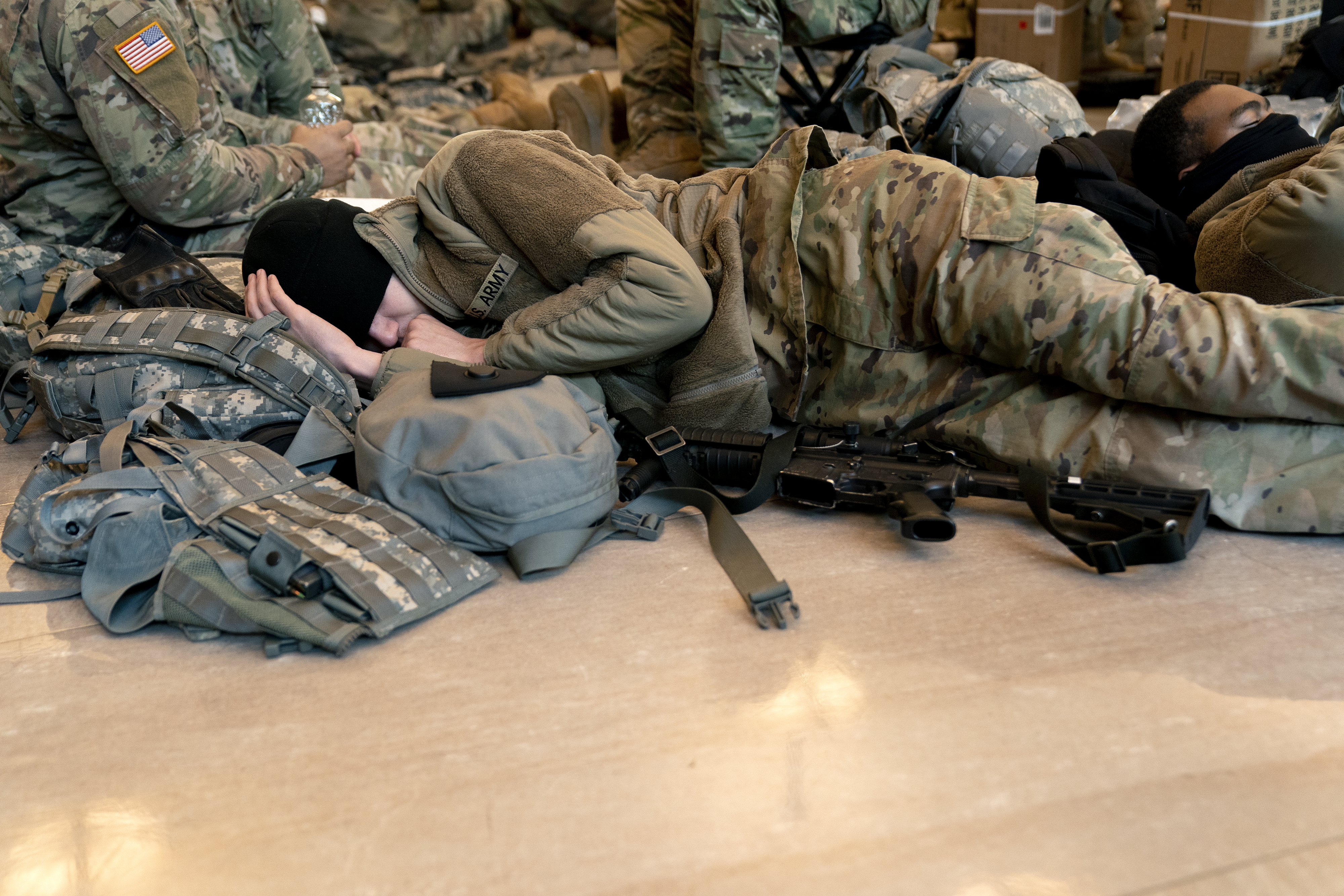 36/74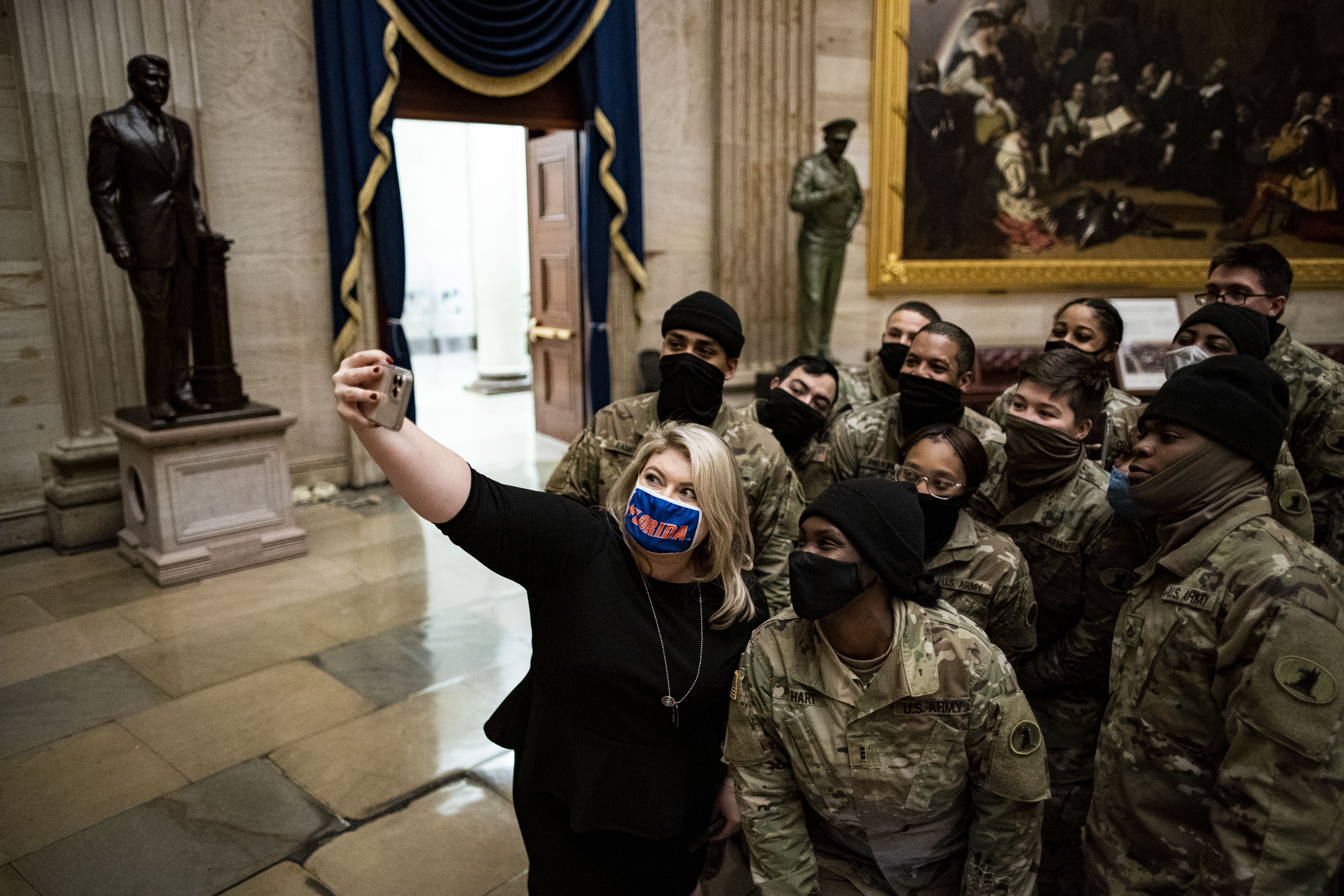 37/74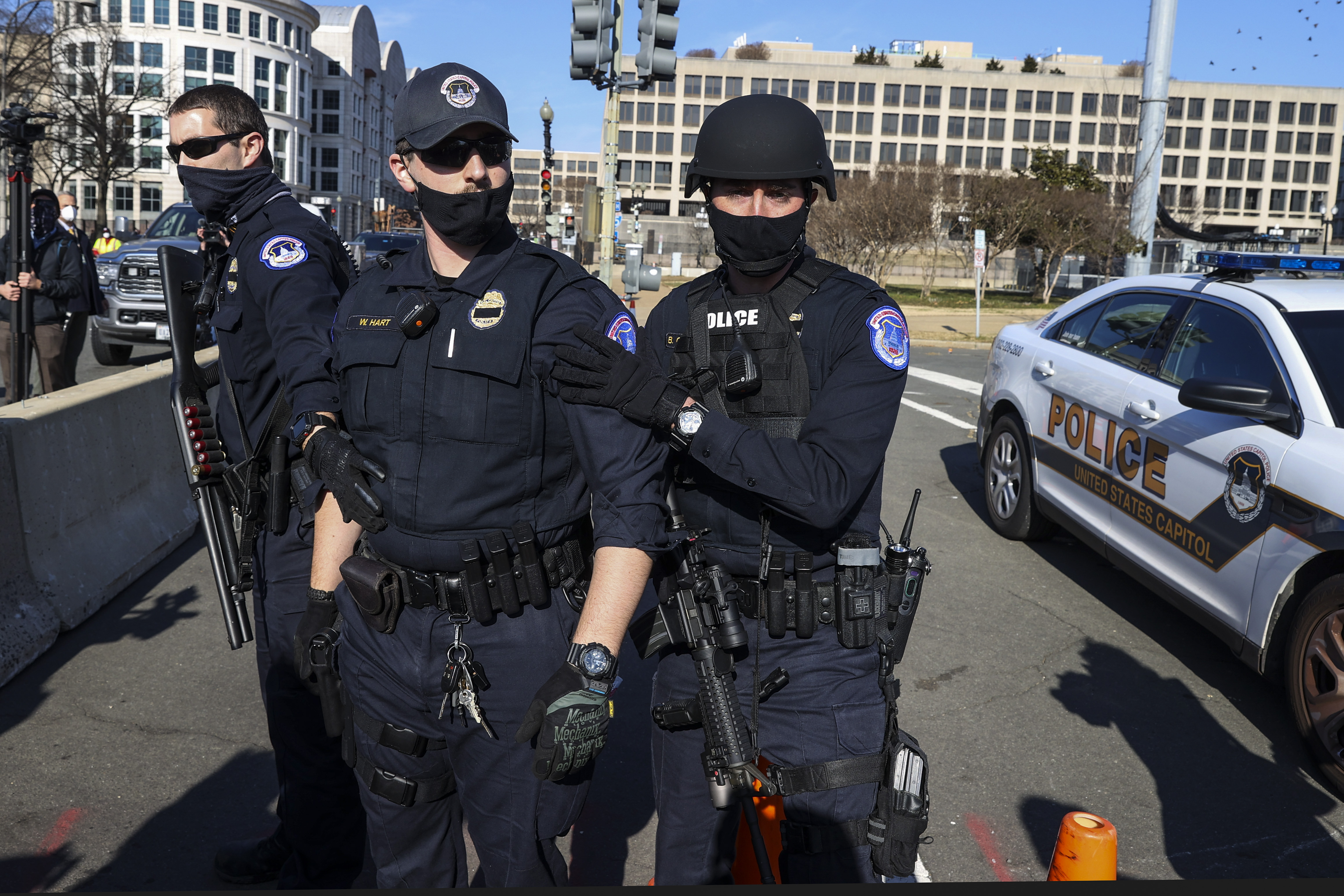 38/74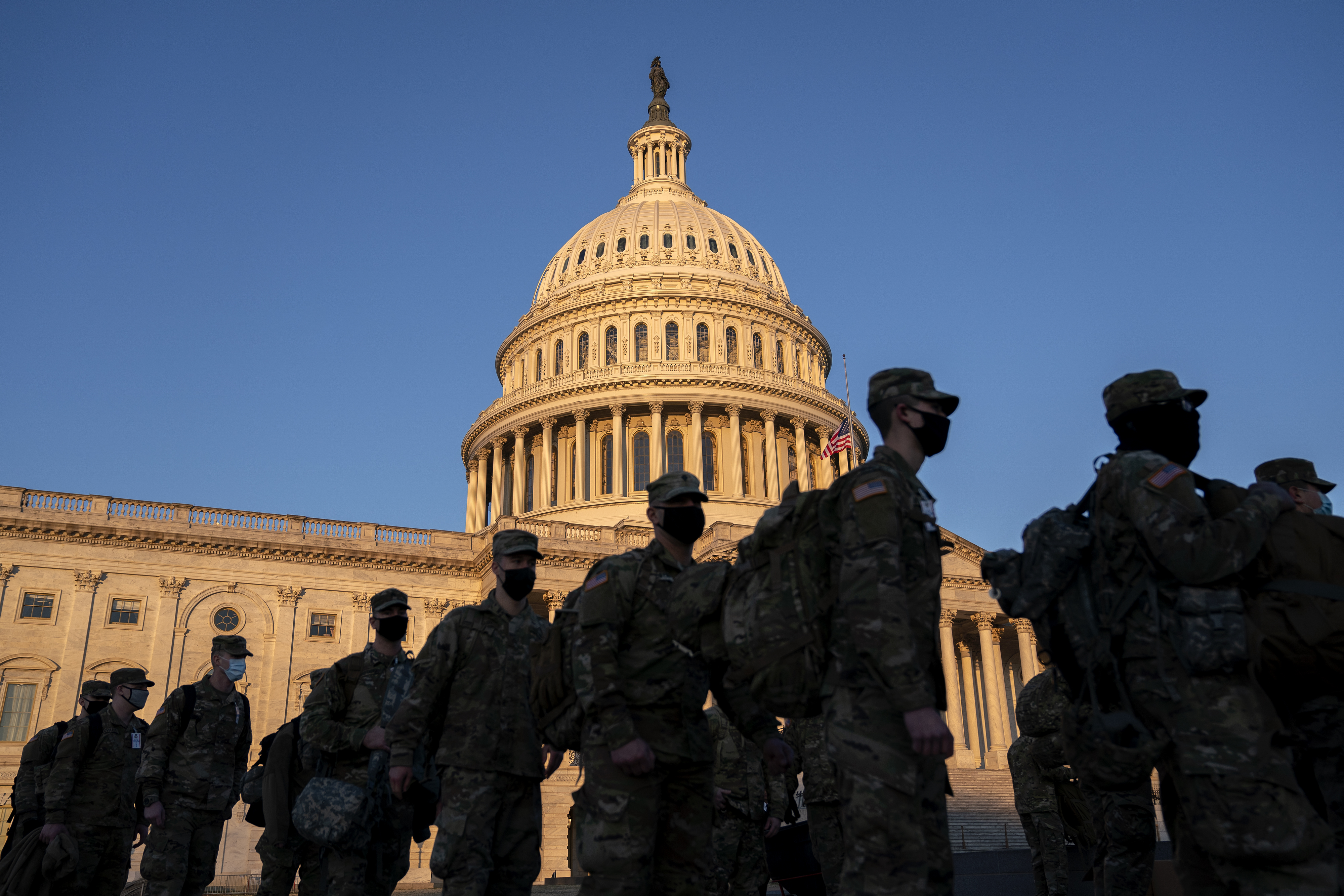 39/74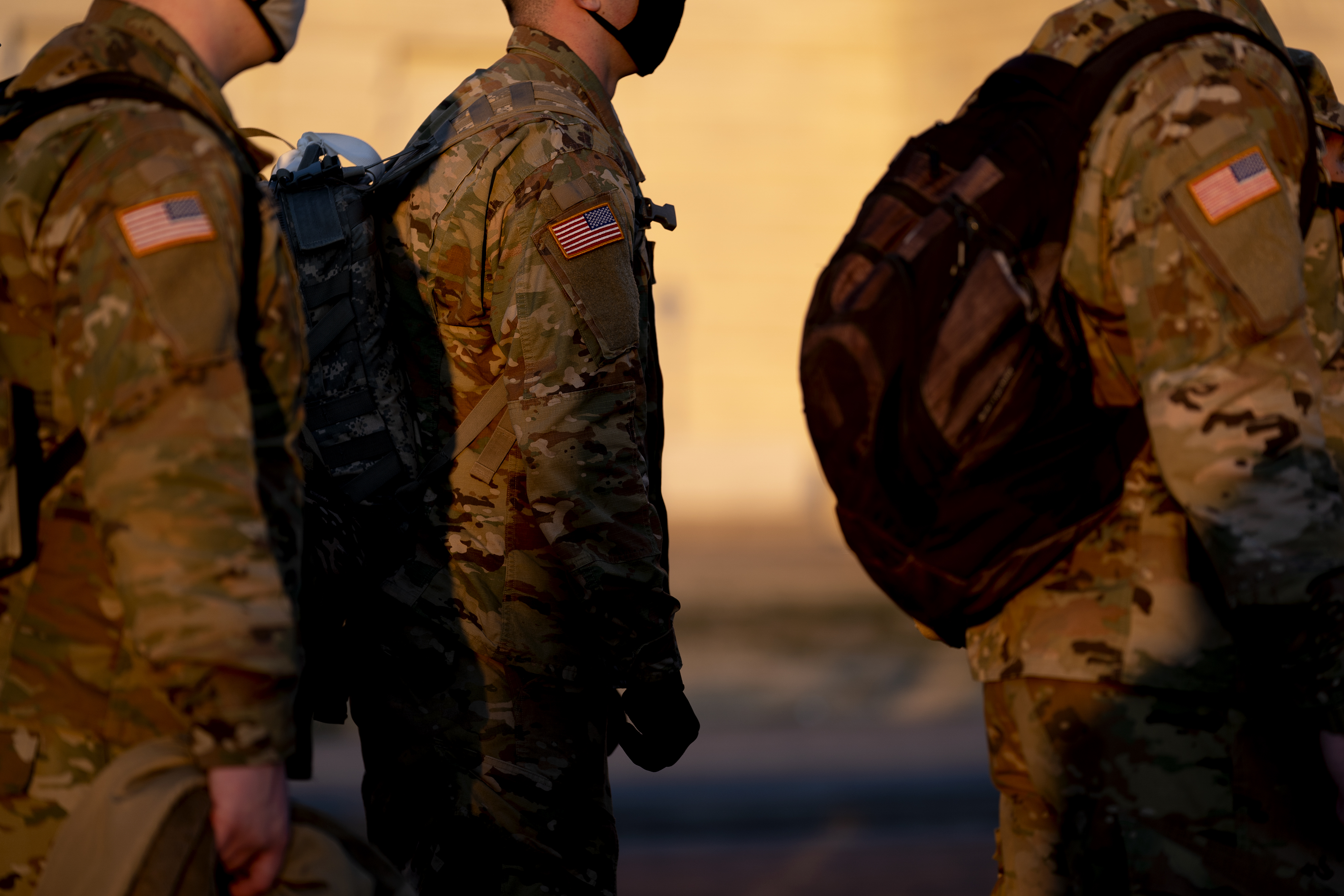 40/74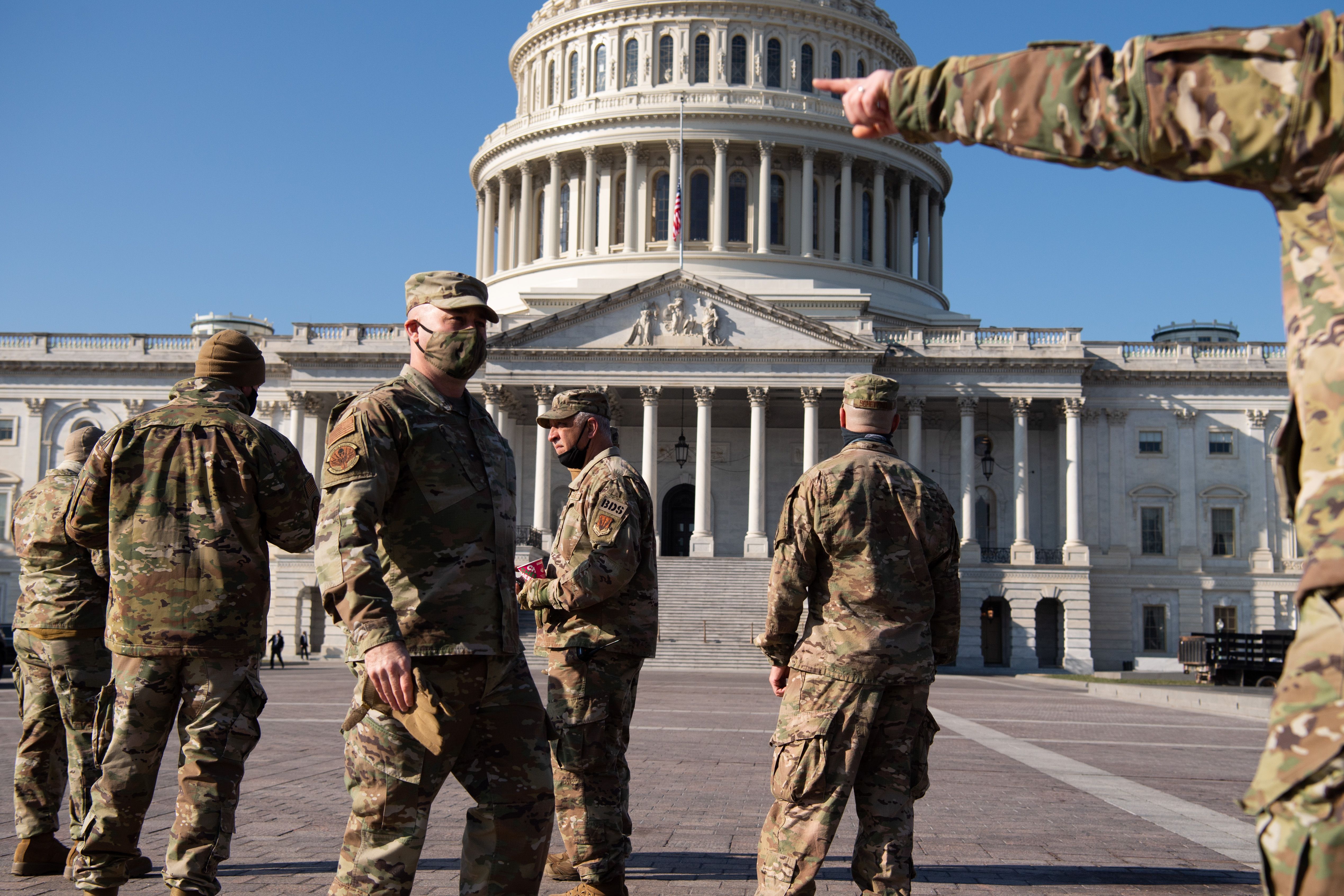 41/74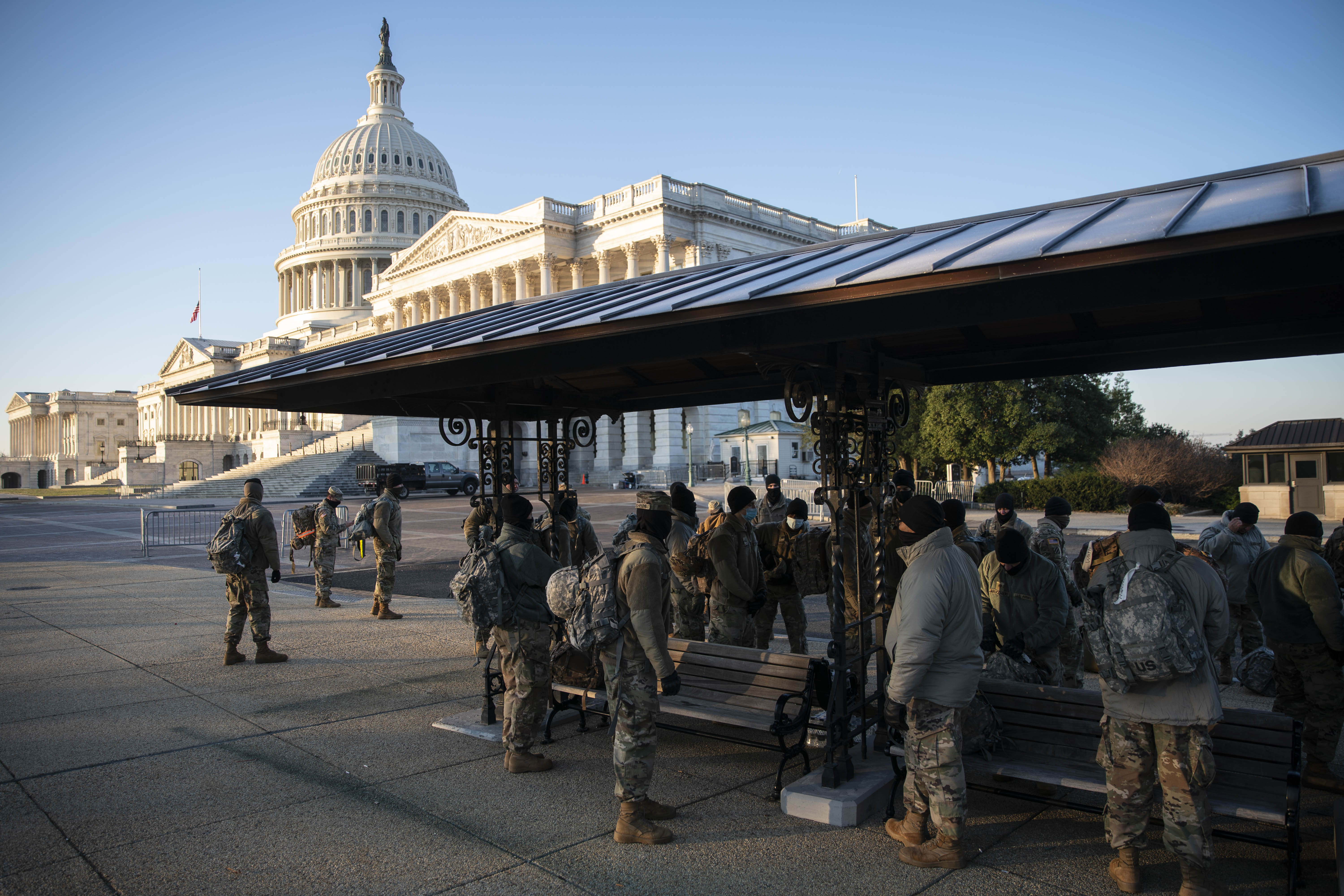 42/74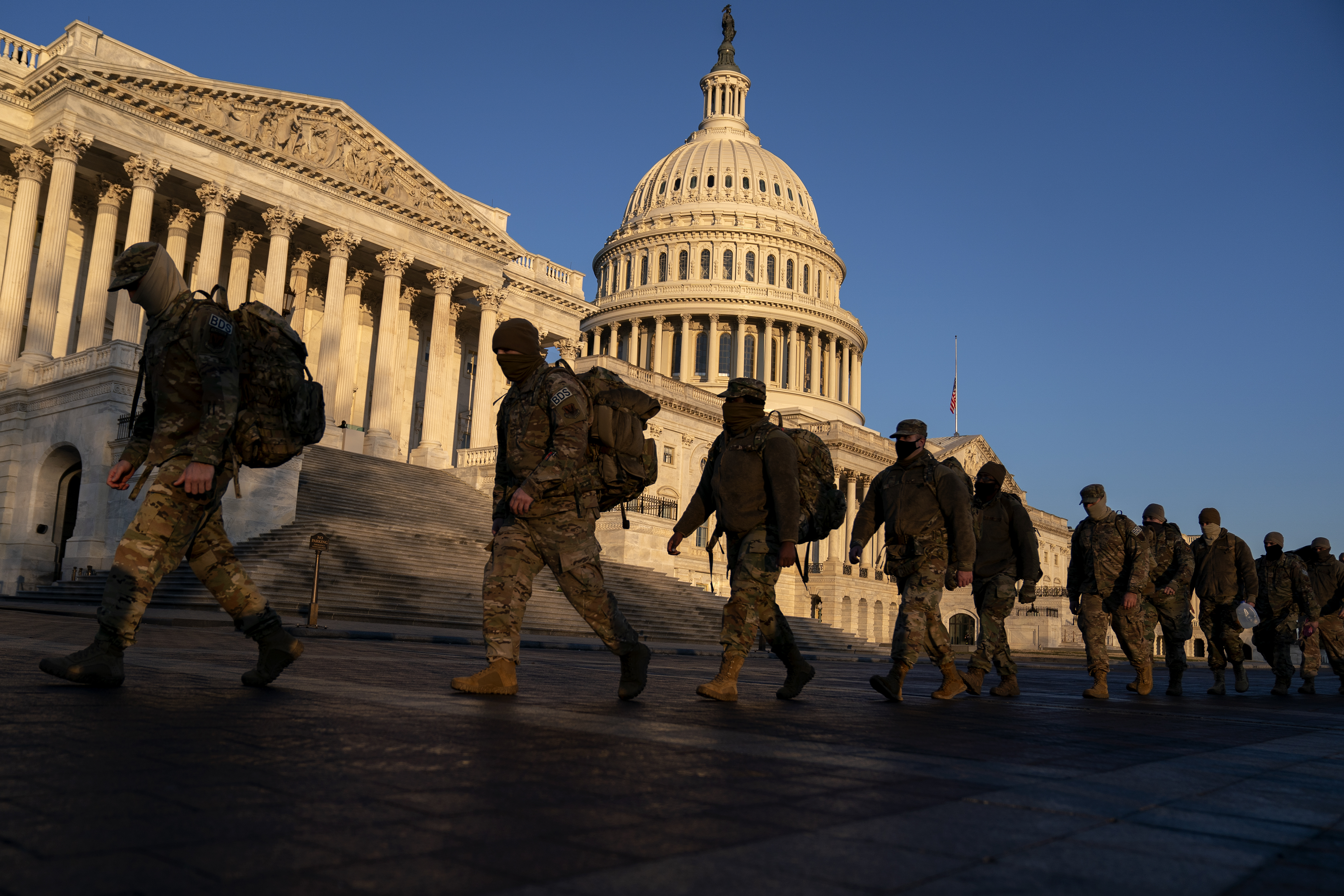 43/74
44/74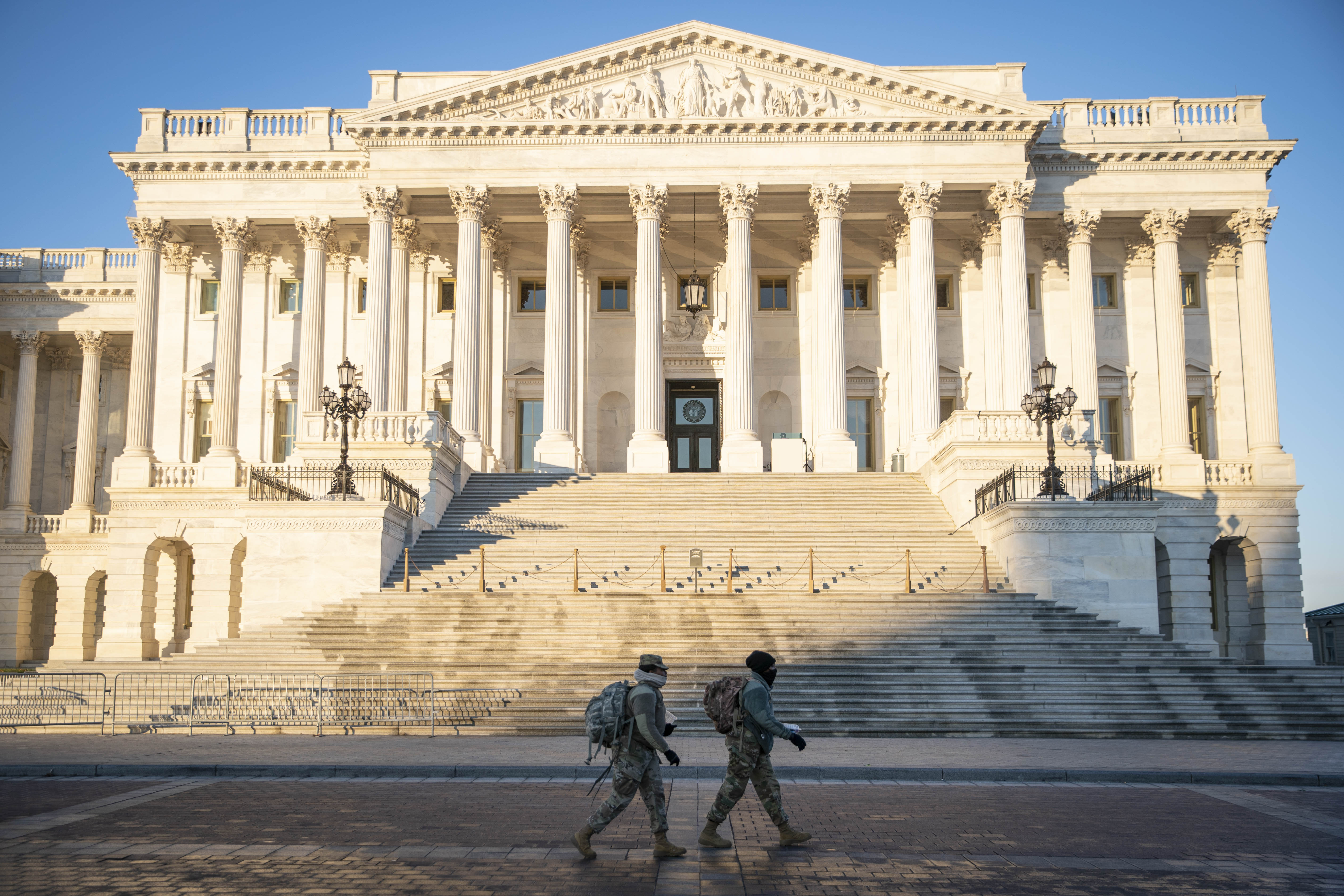 45/74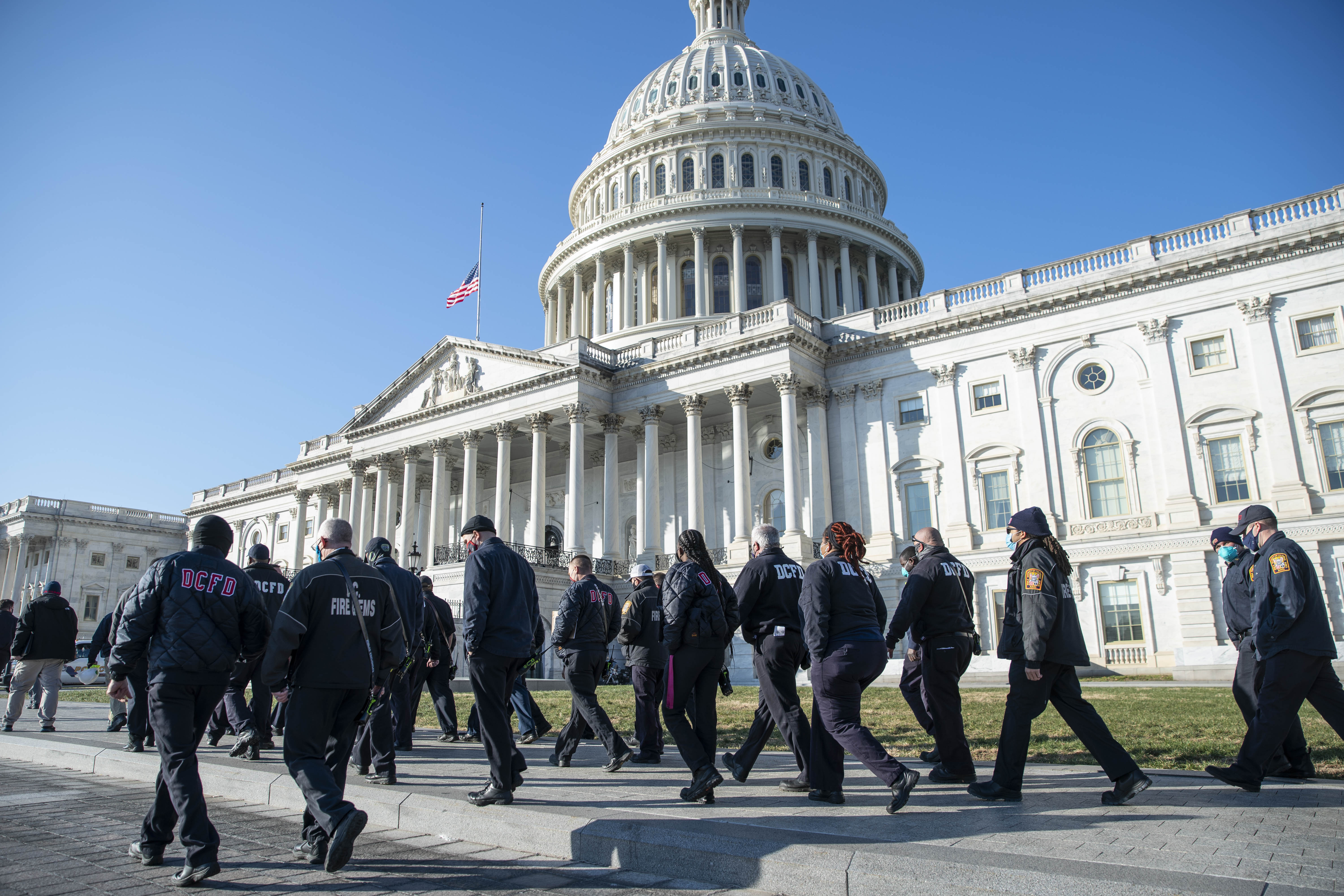 46/74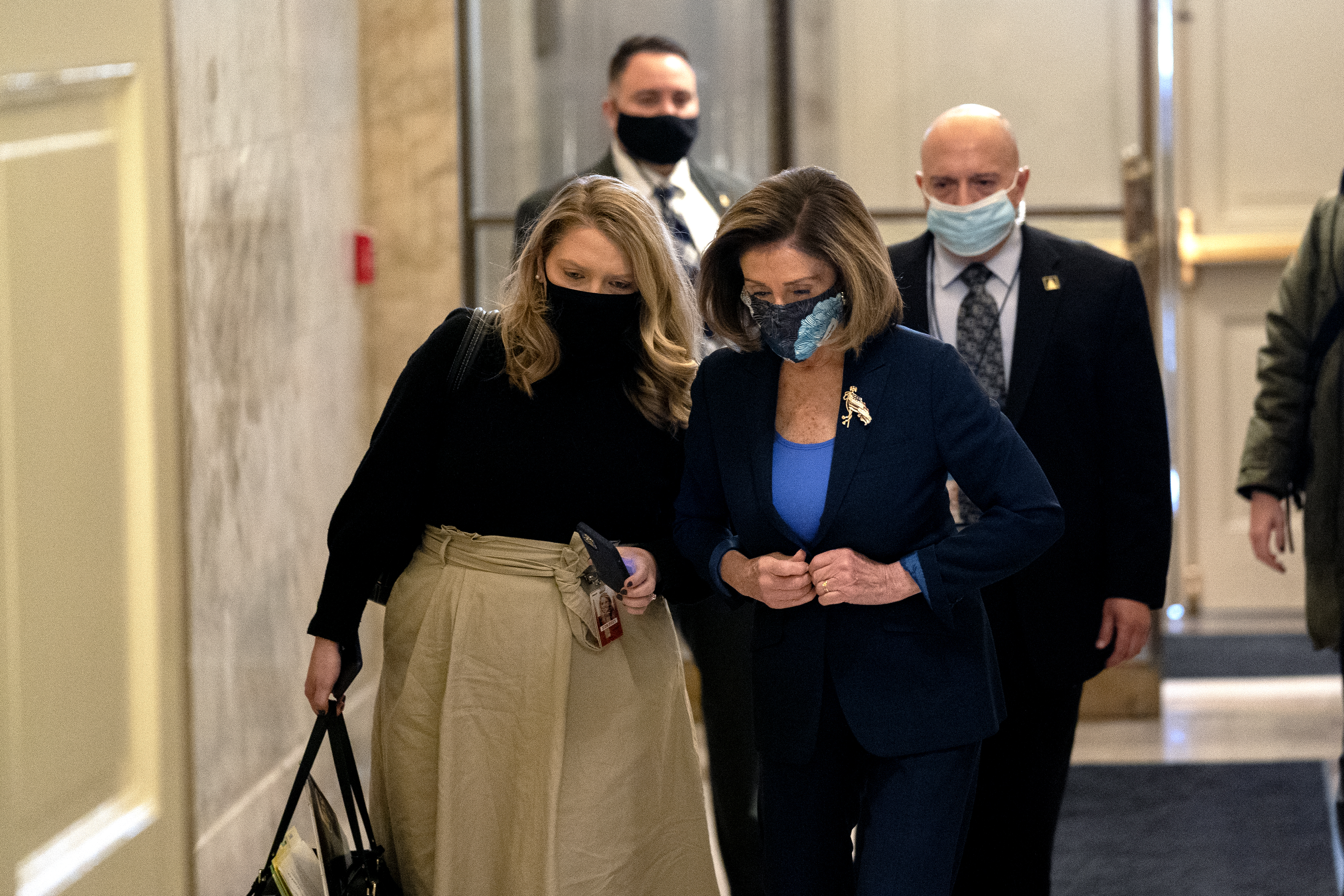 47/74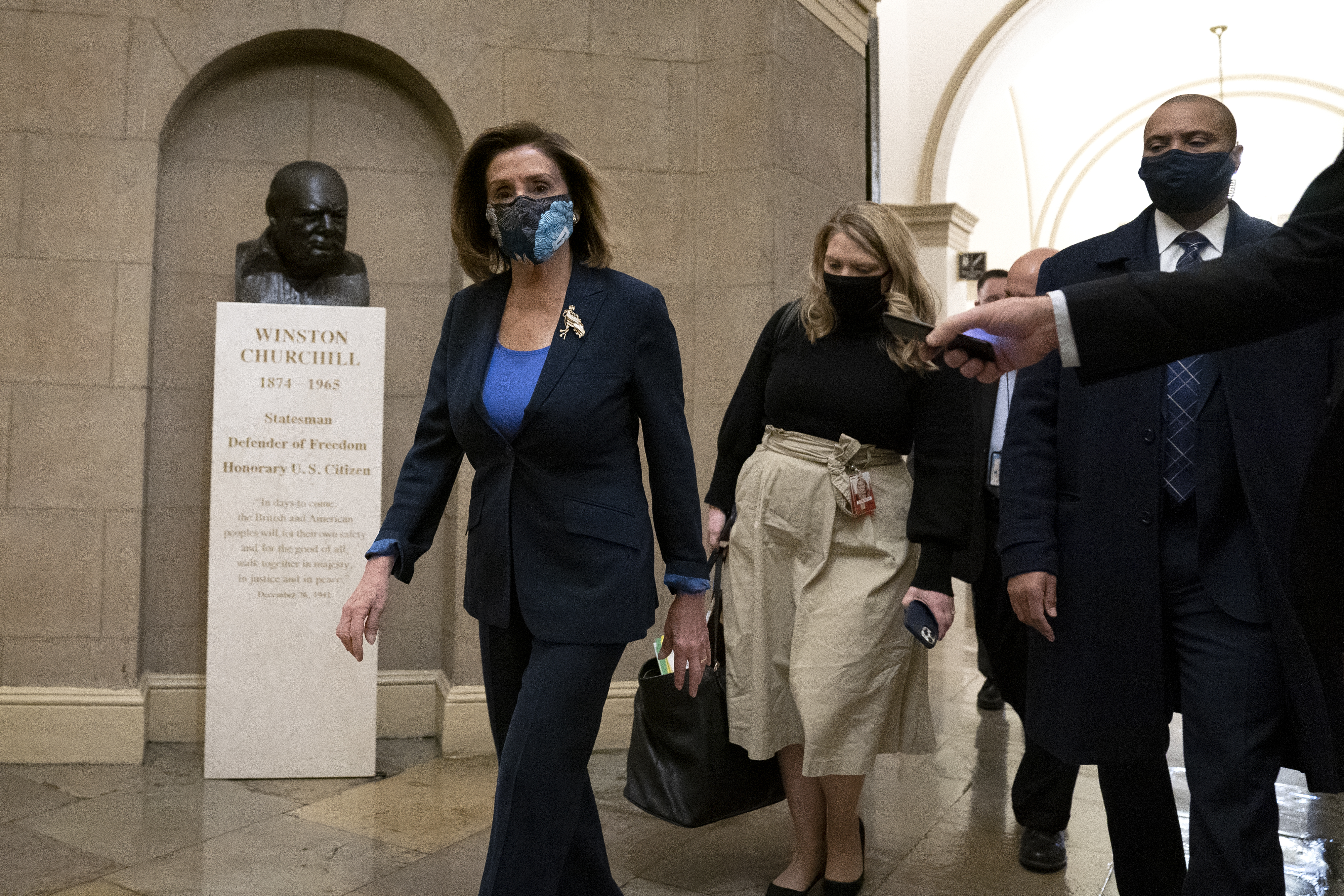 48/74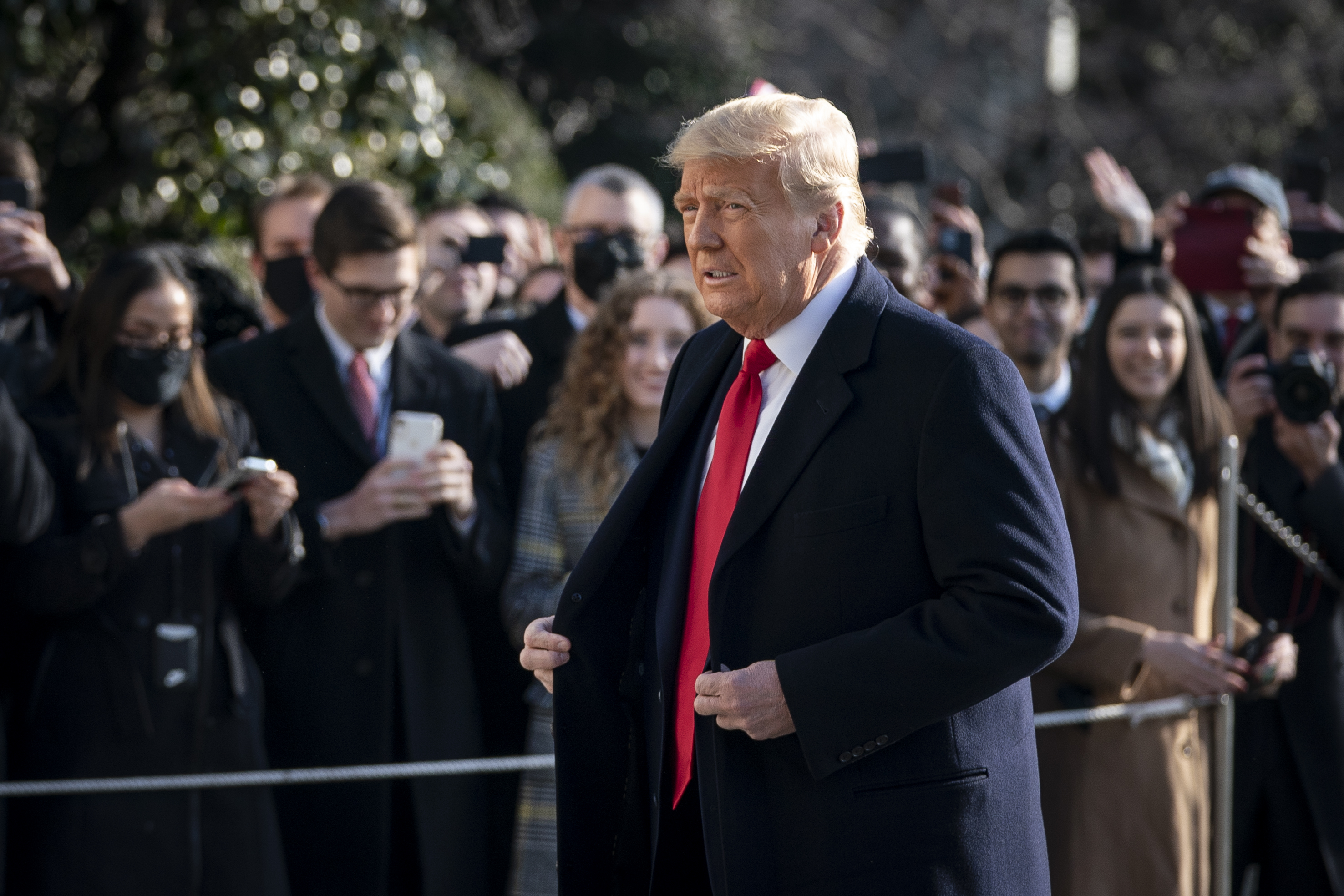 49/74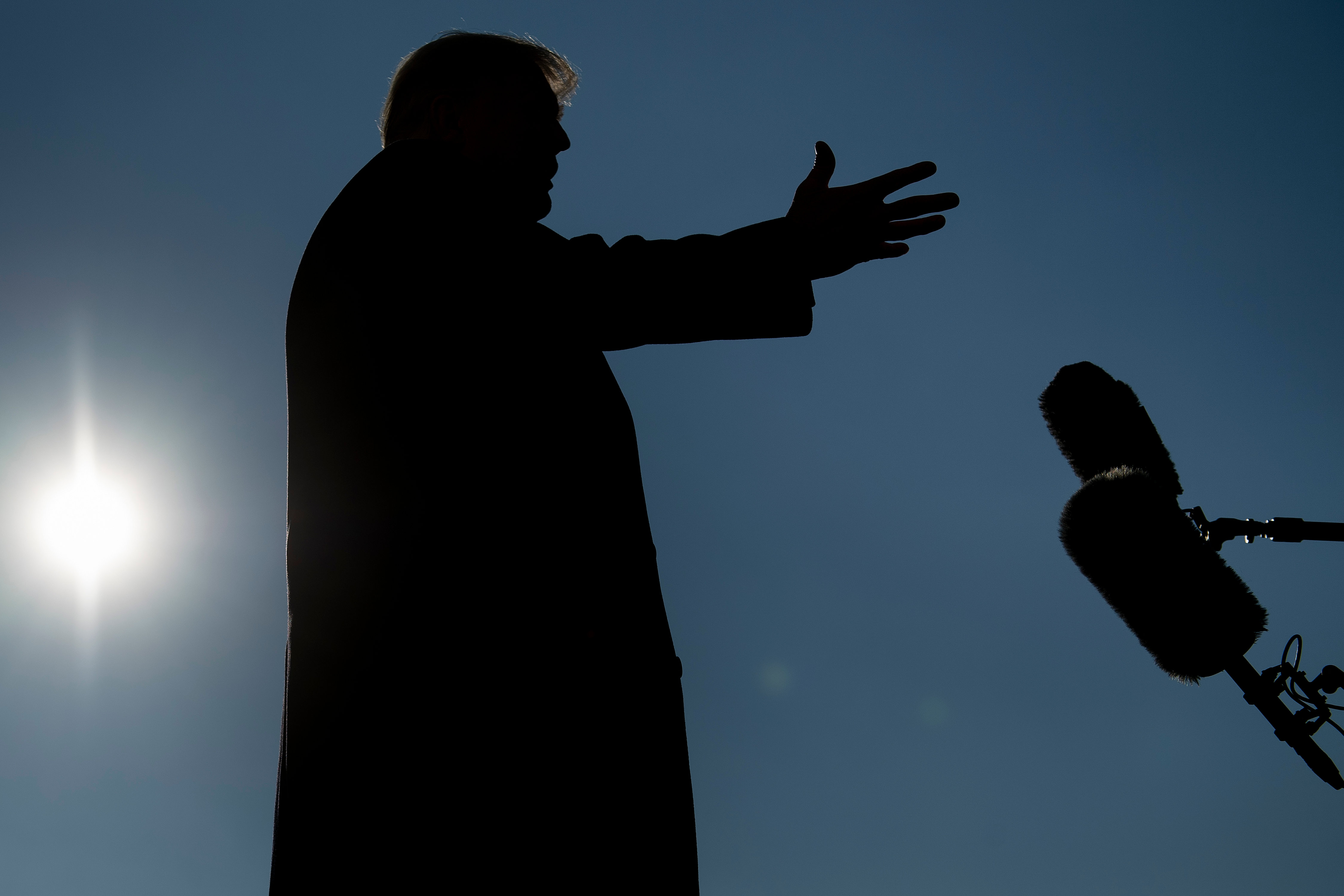 50/74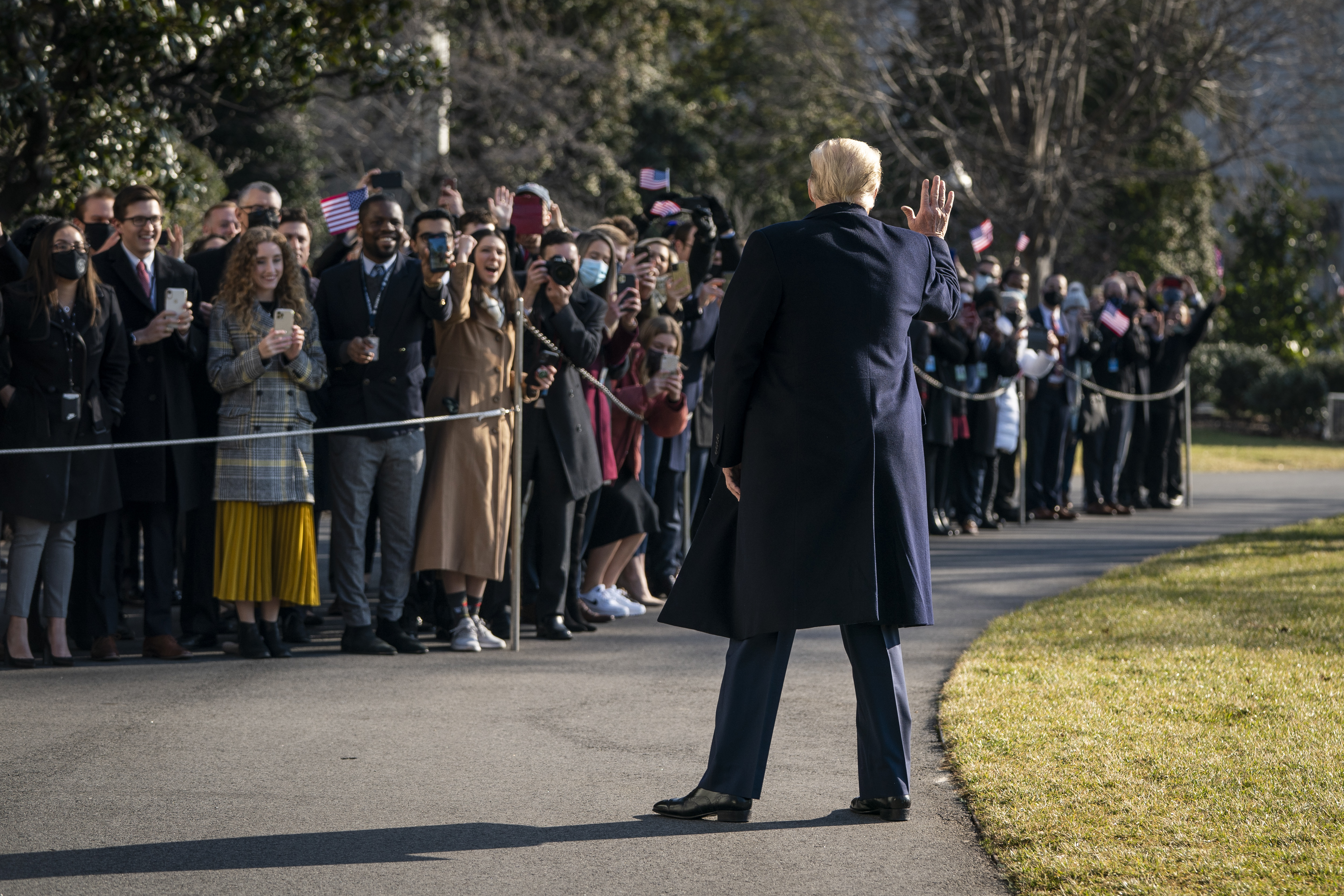 51/74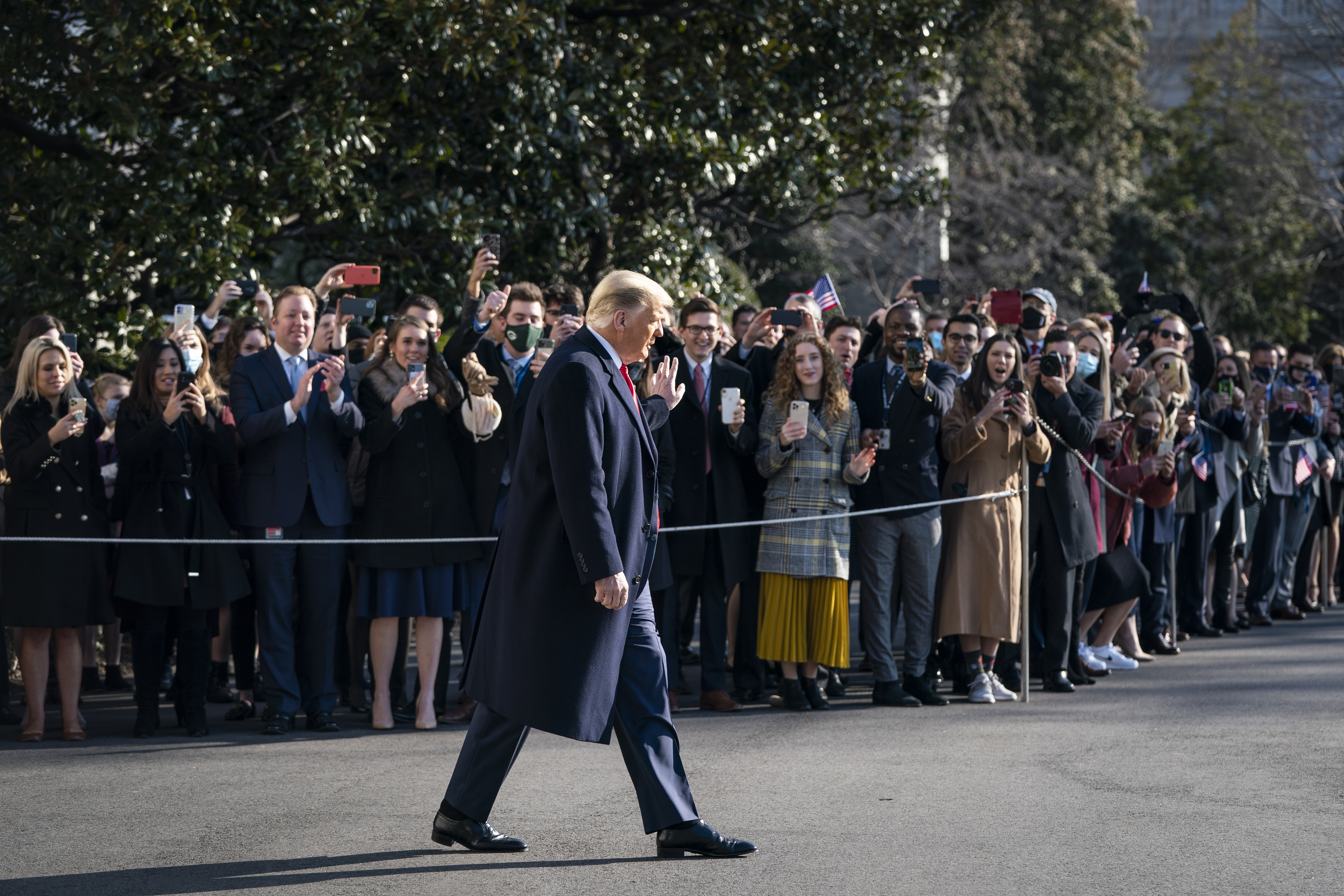 52/74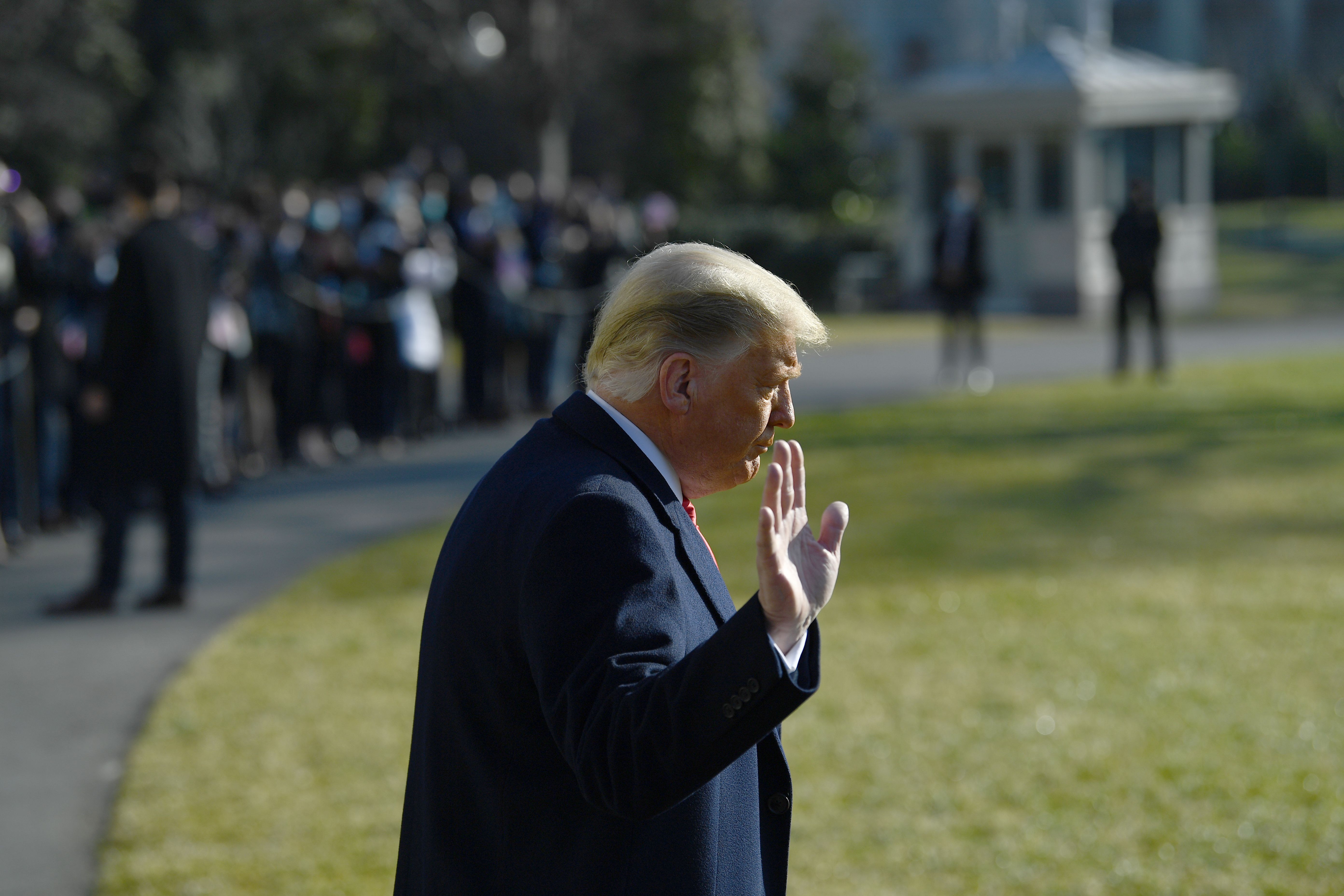 53/74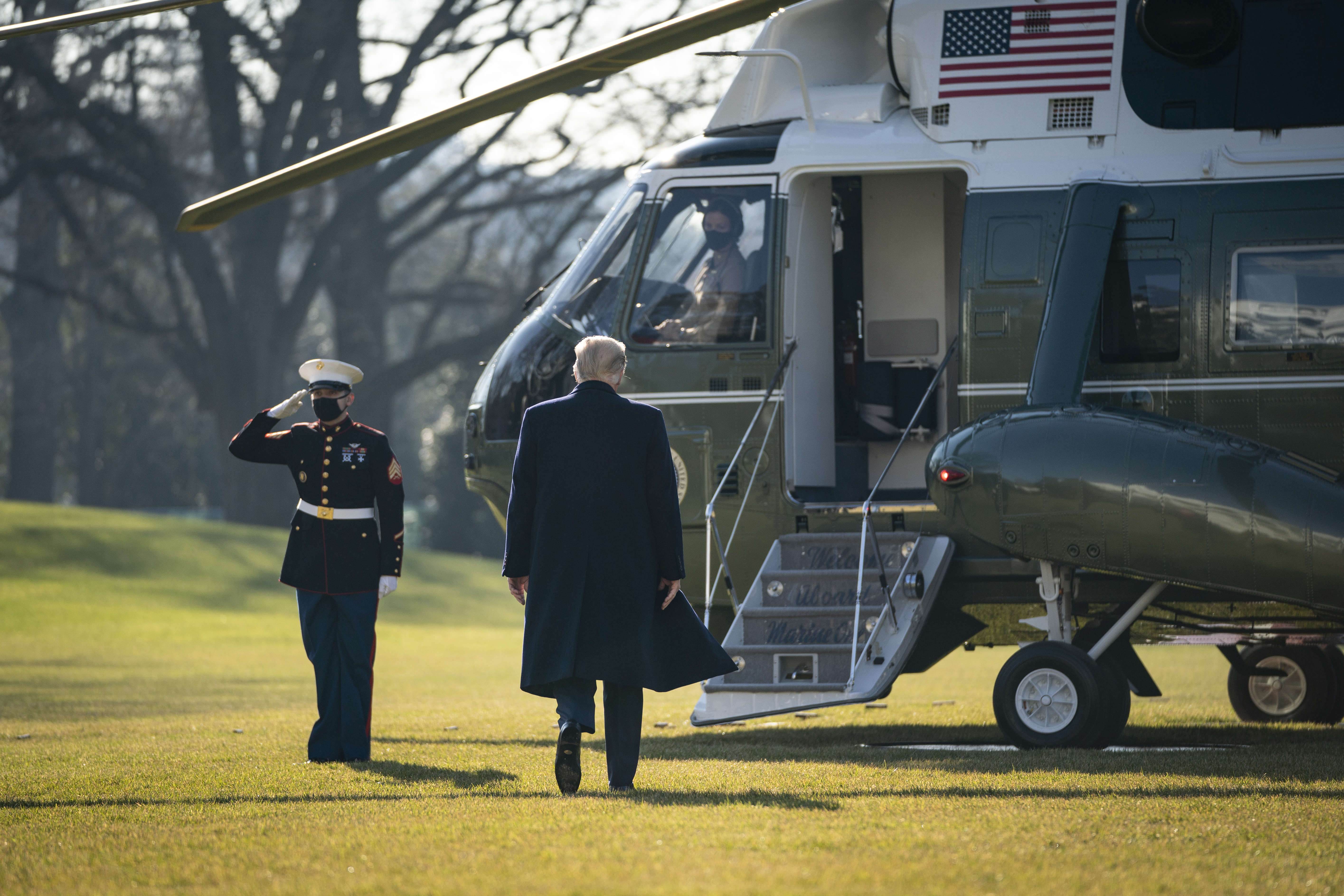 54/74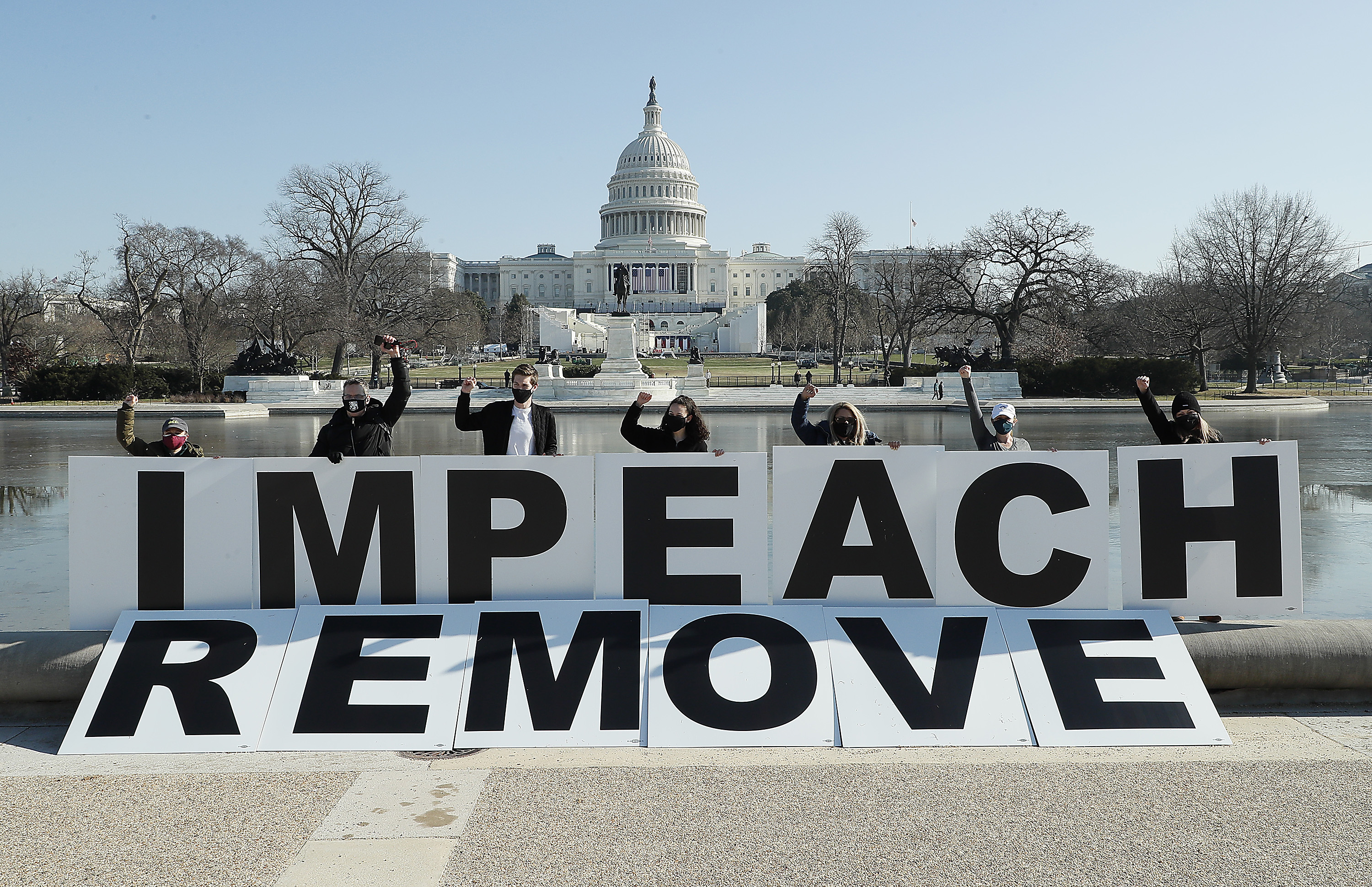 55/74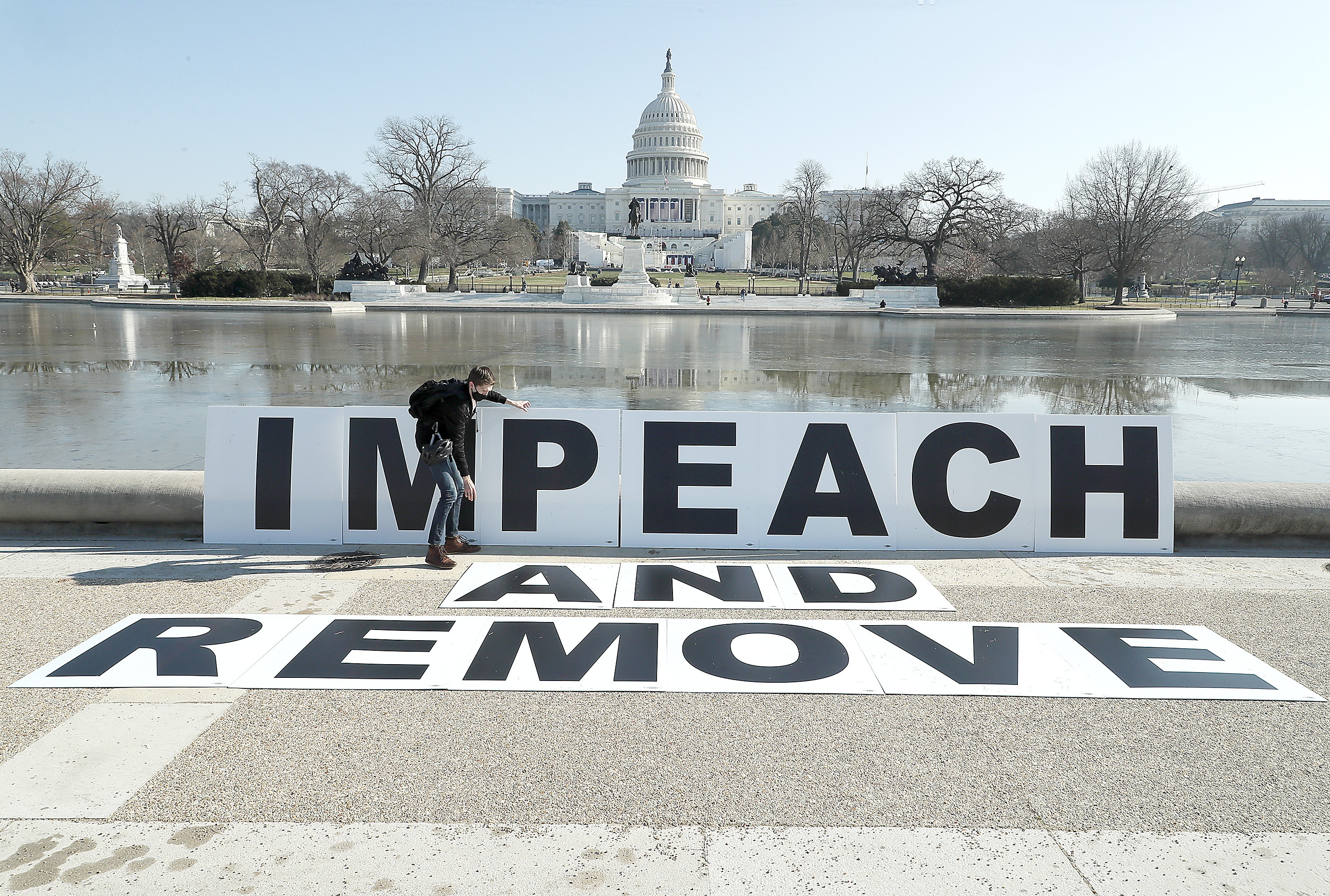 56/74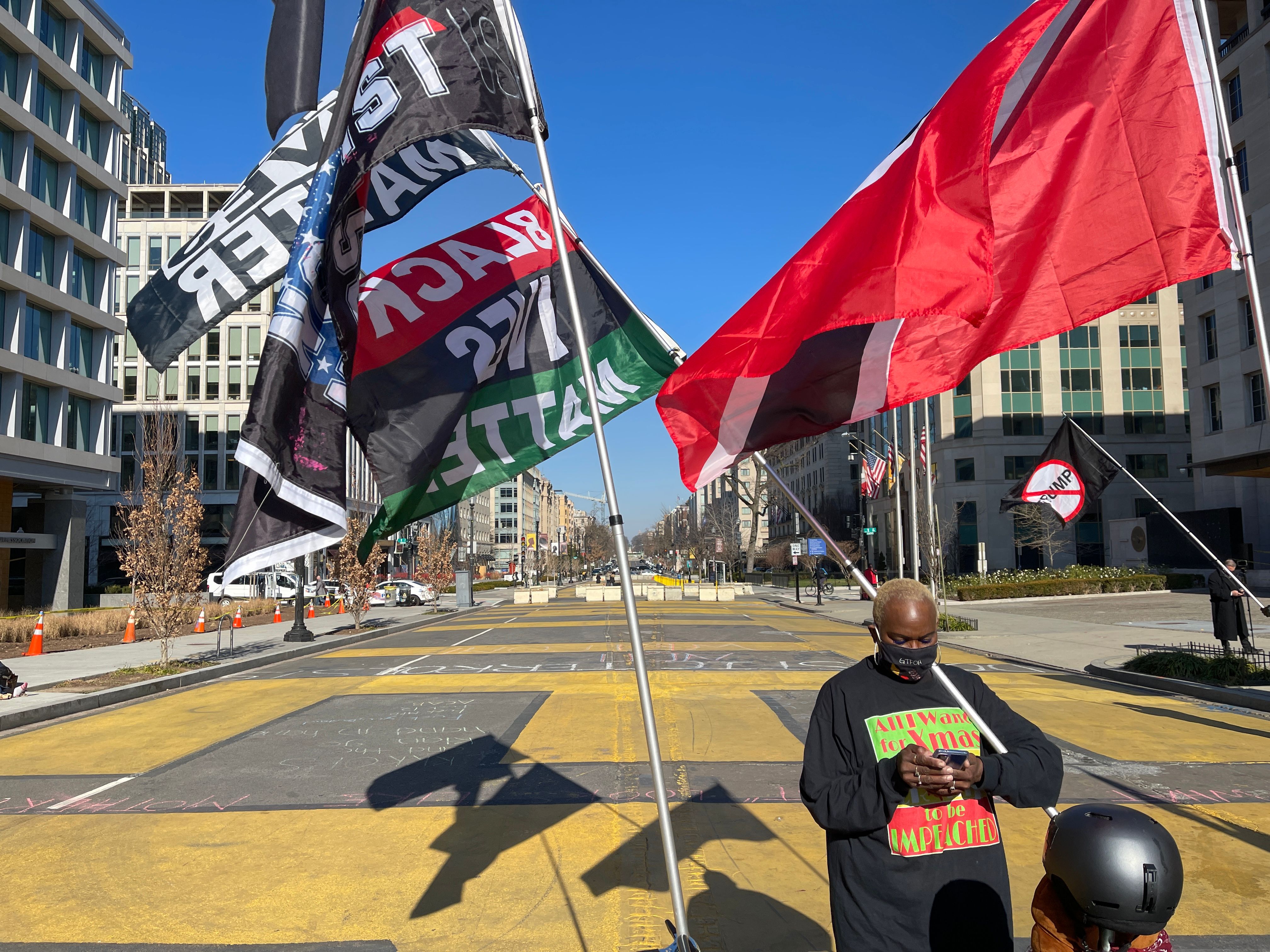 57/74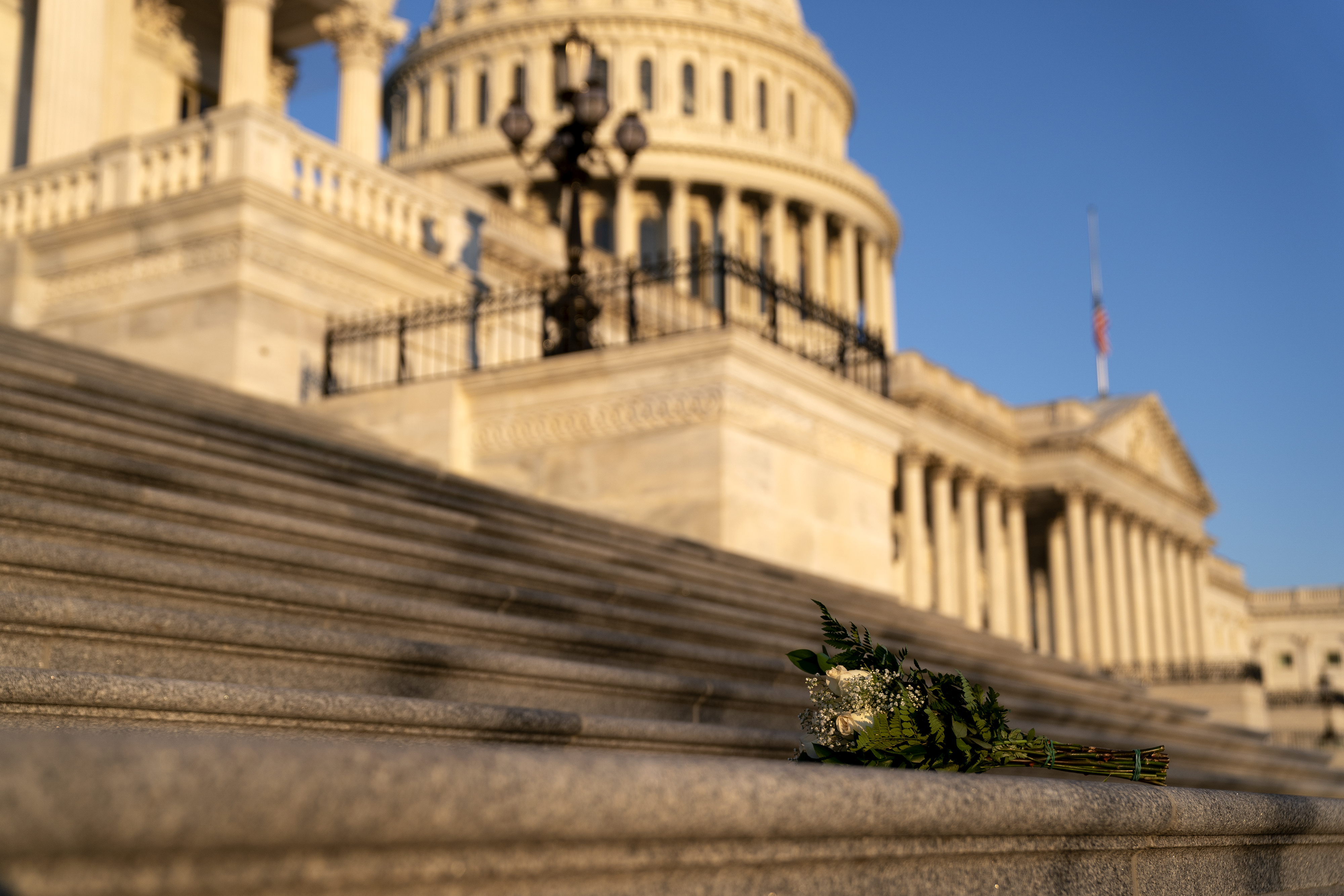 58/74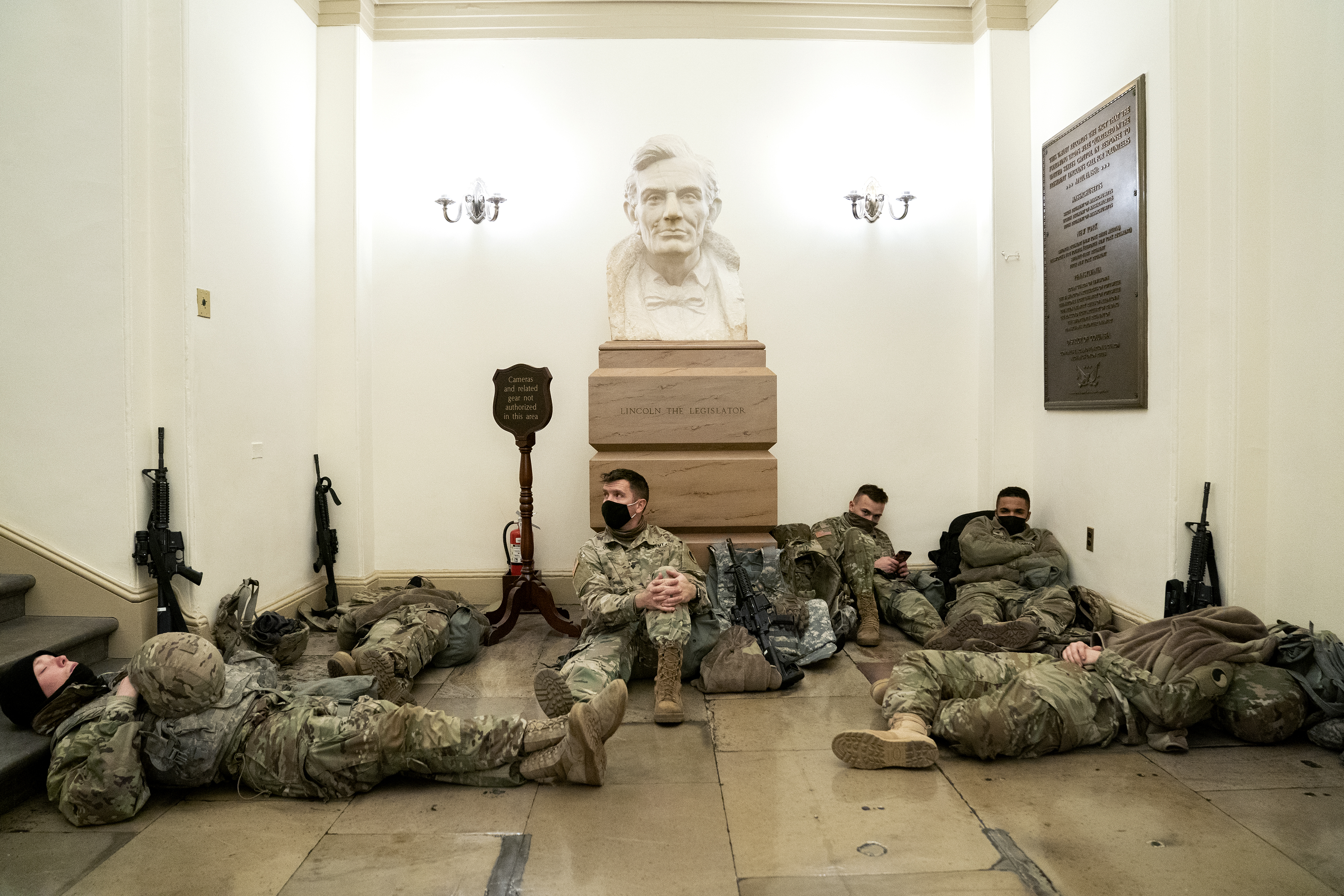 59/74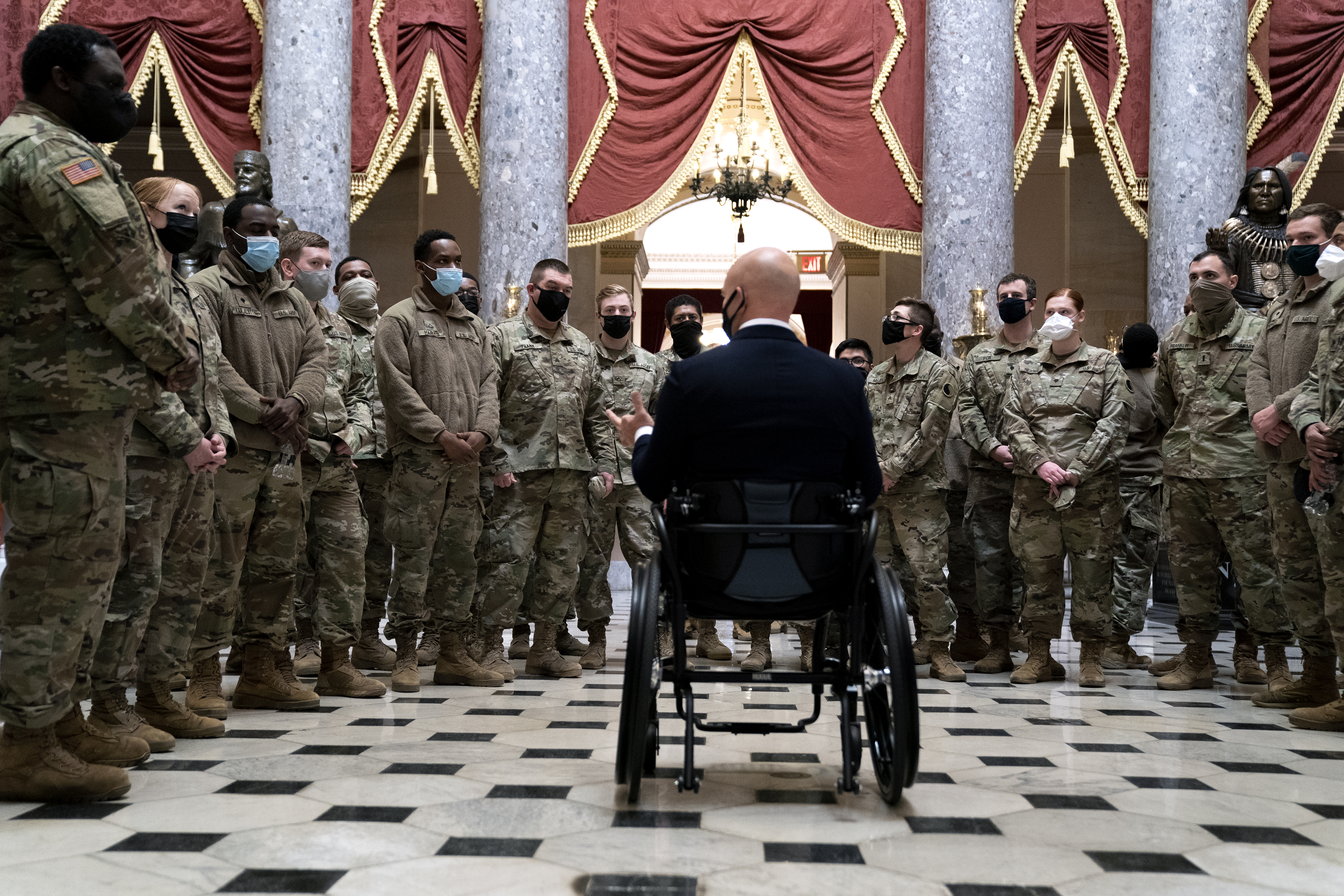 60/74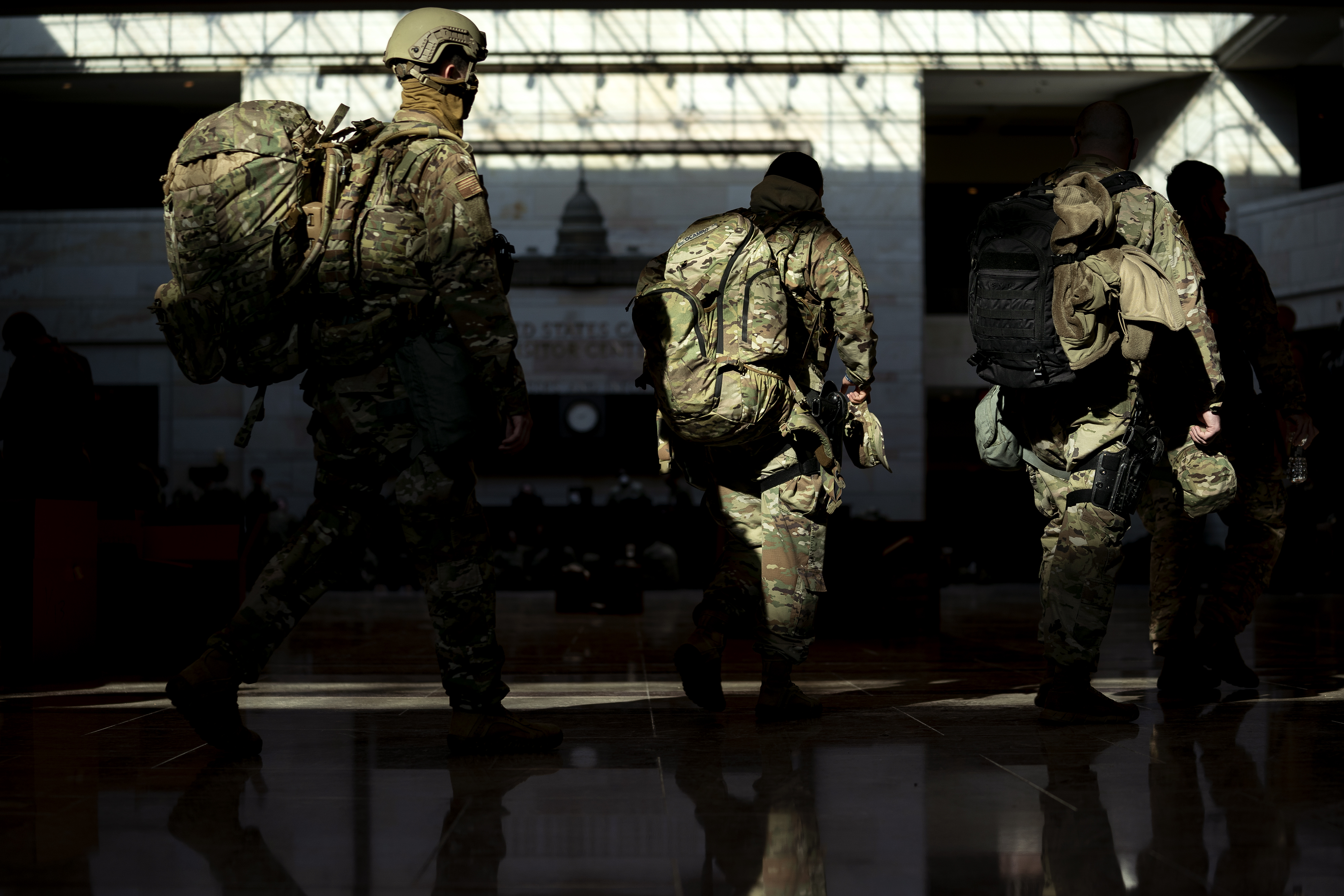 61/74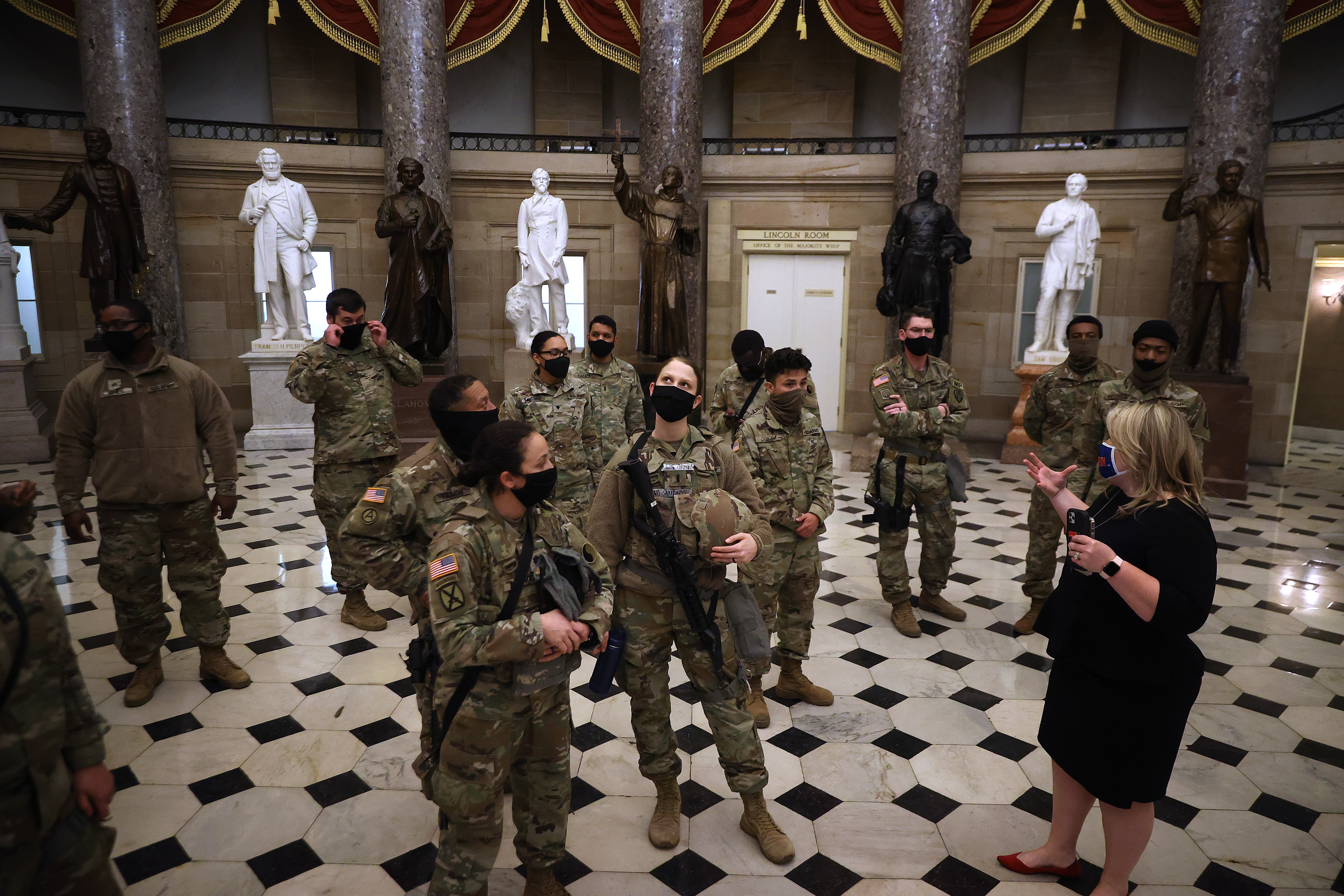 62/74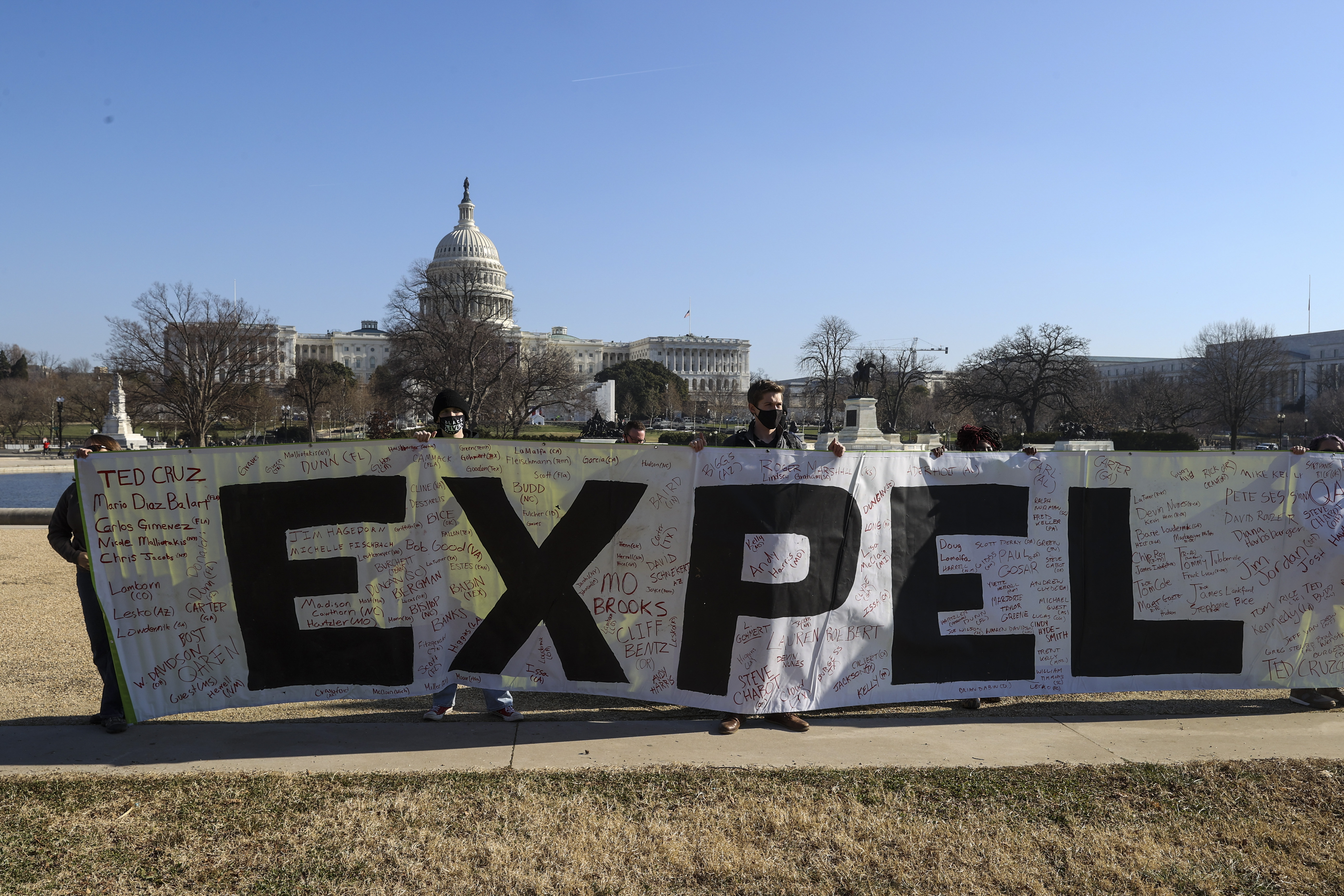 63/74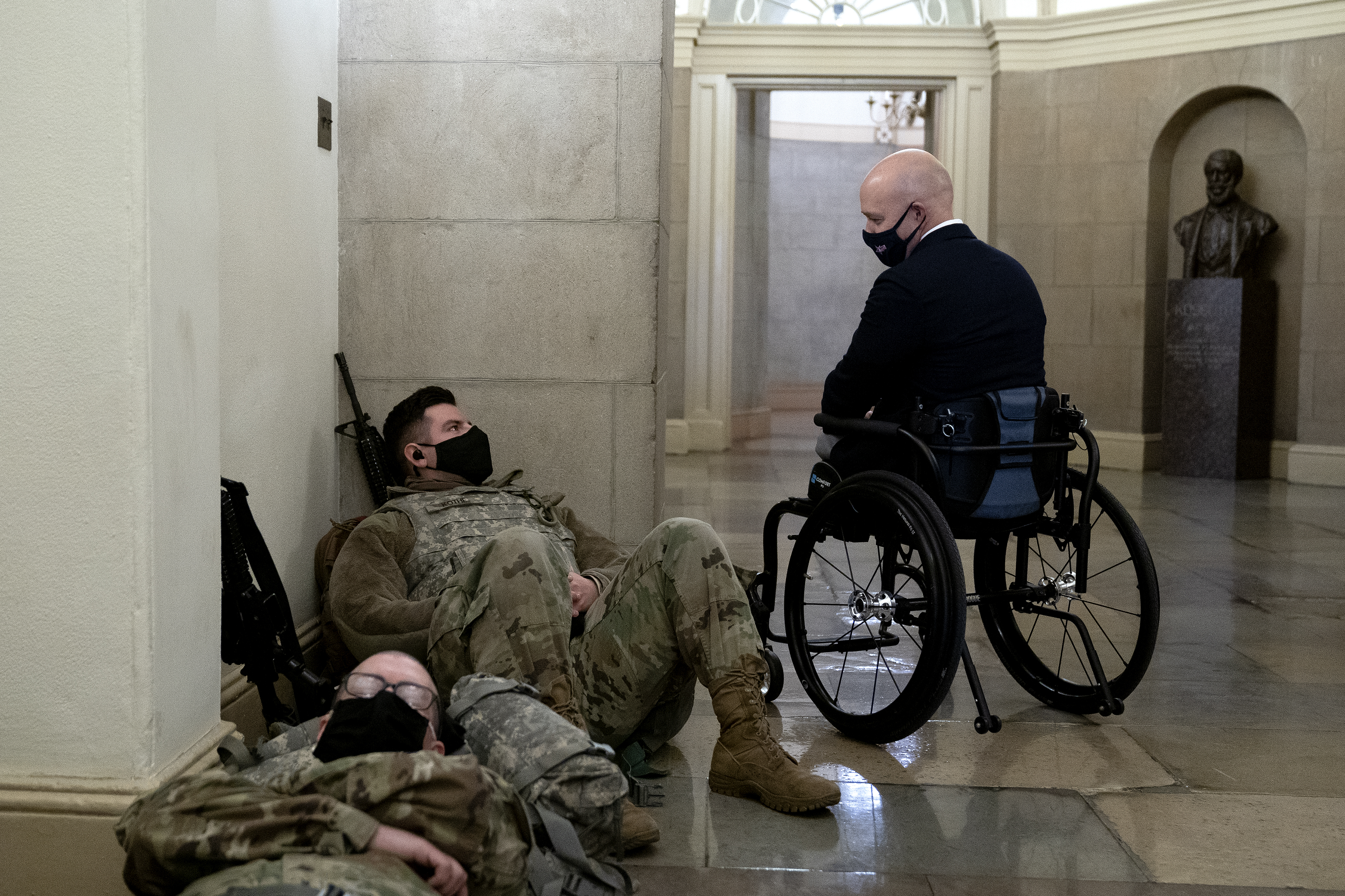 64/74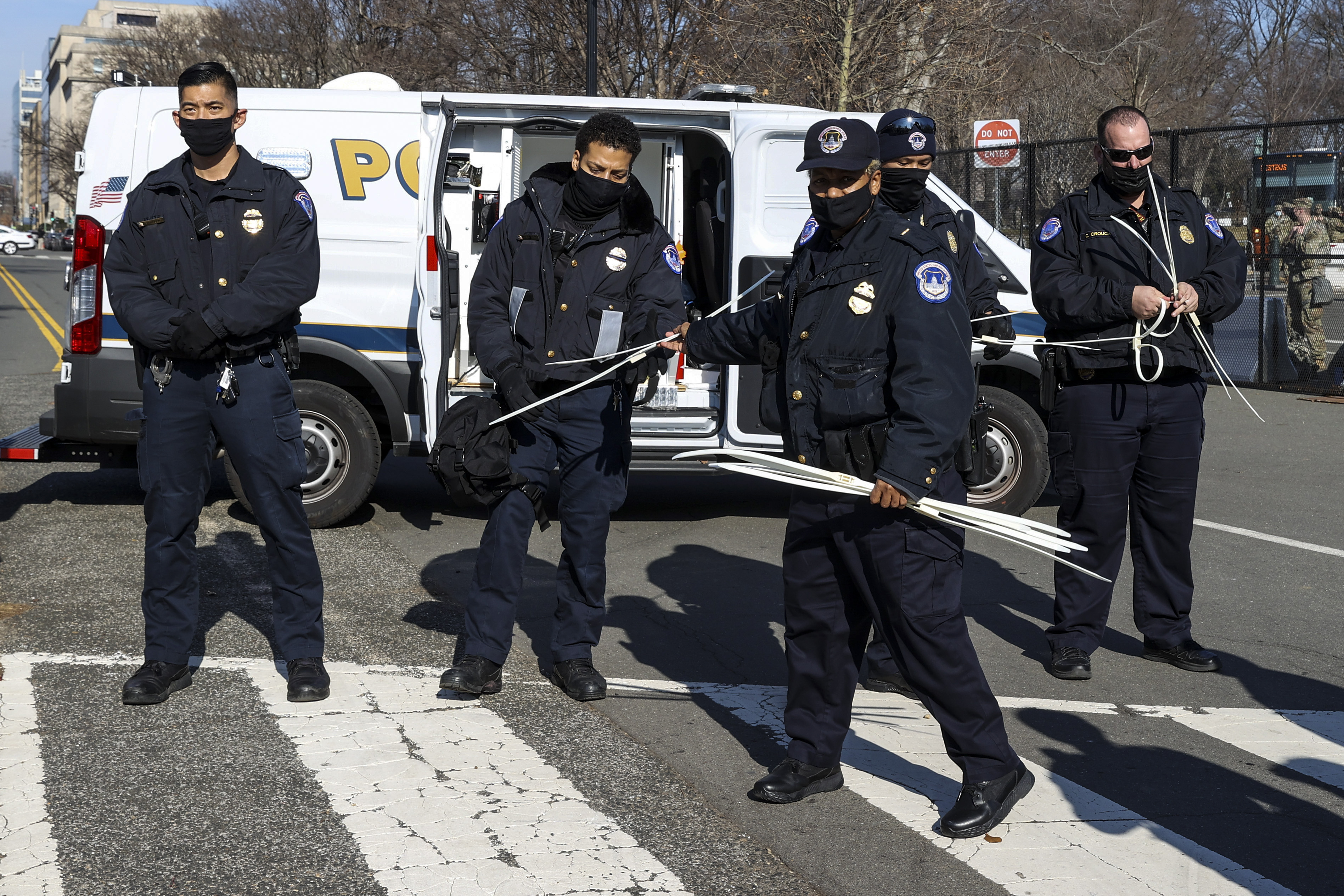 65/74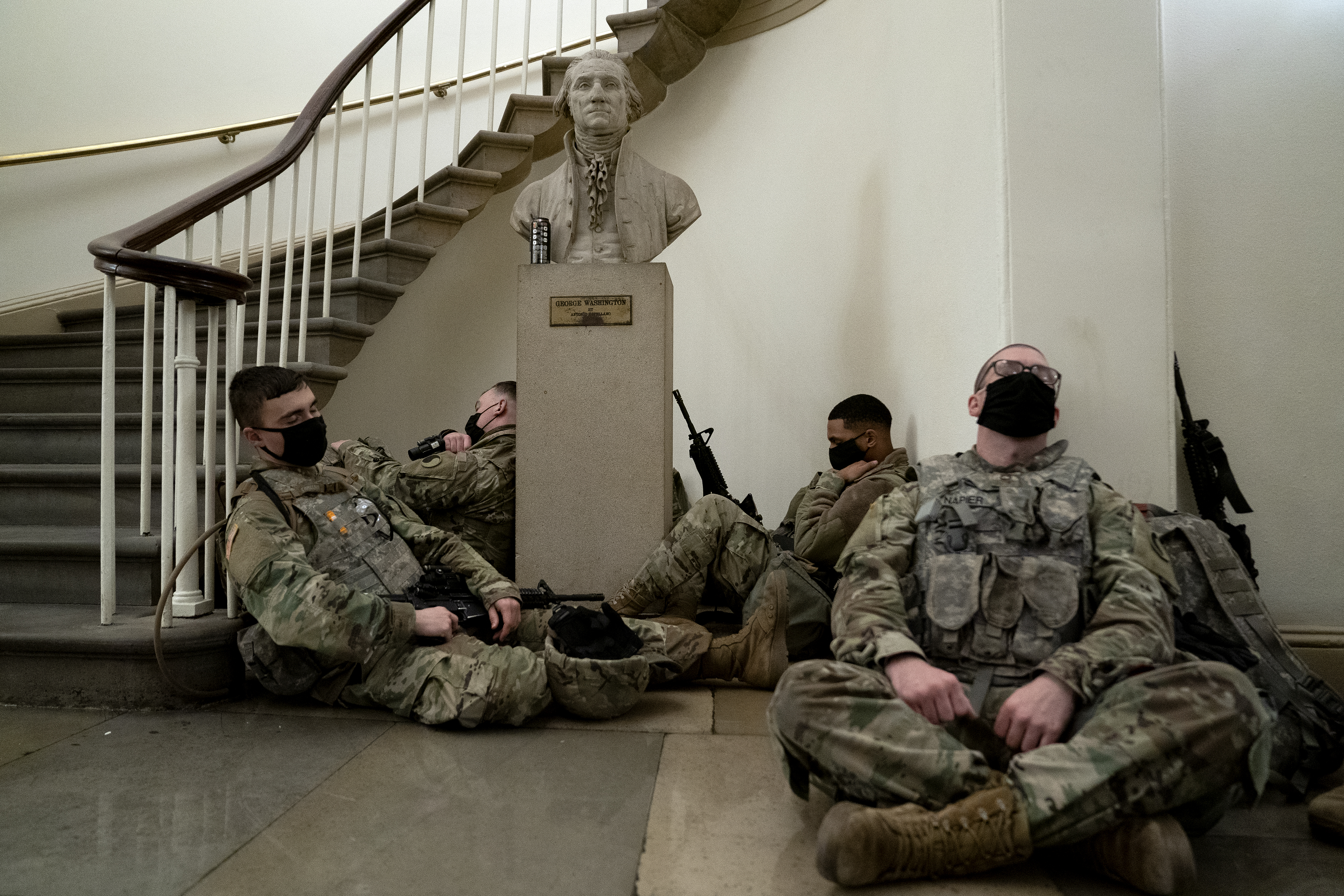 66/74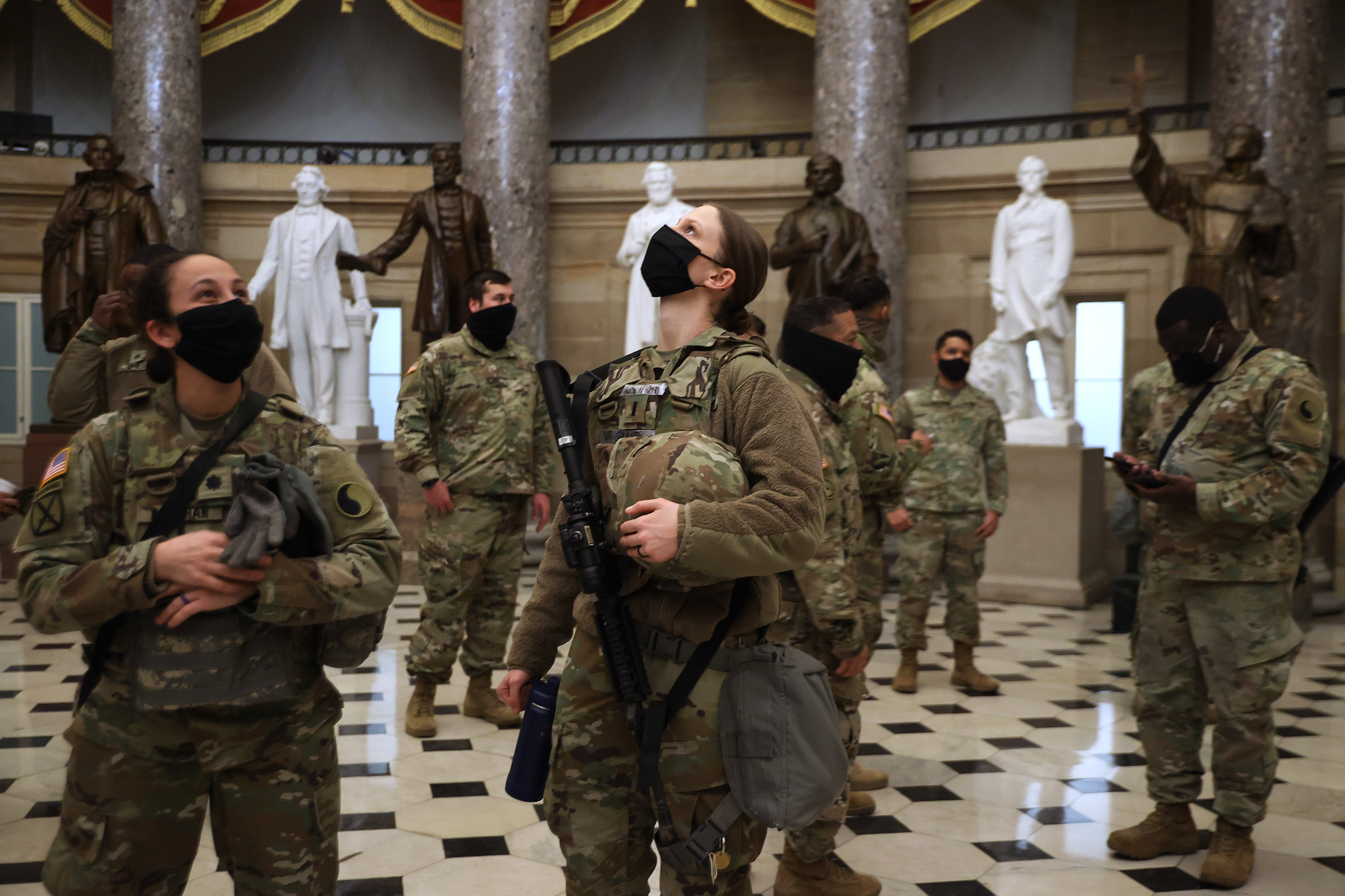 67/74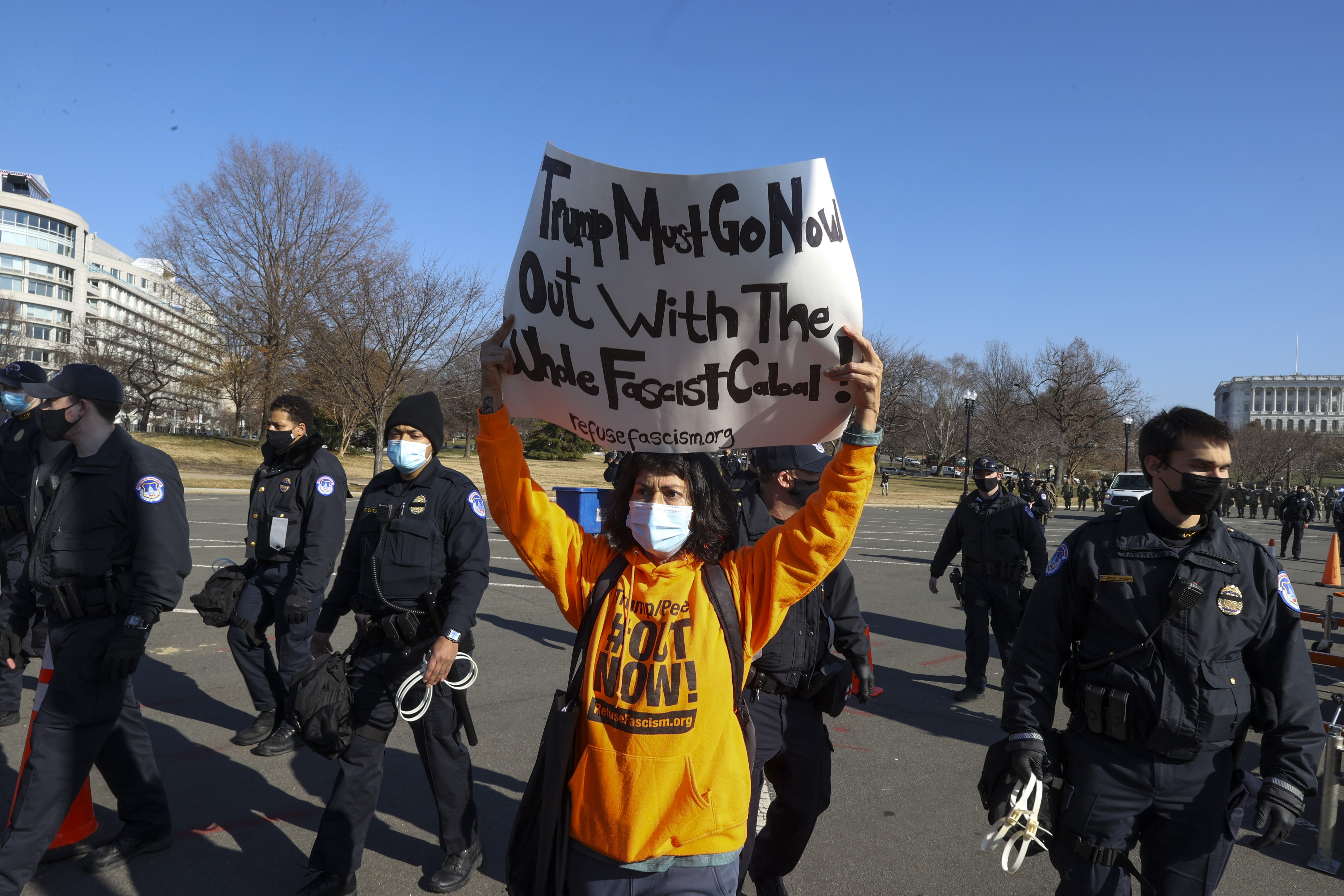 68/74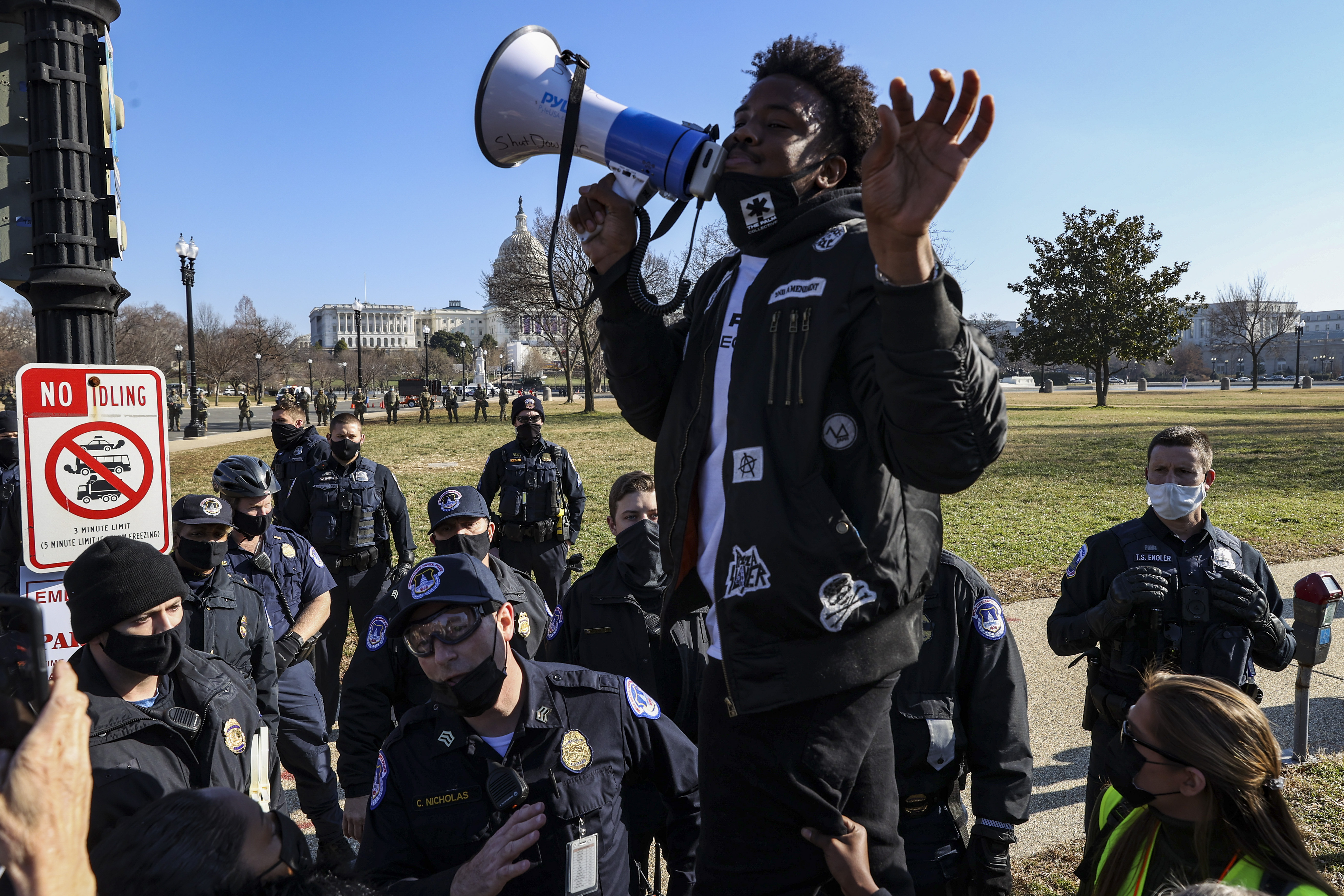 69/74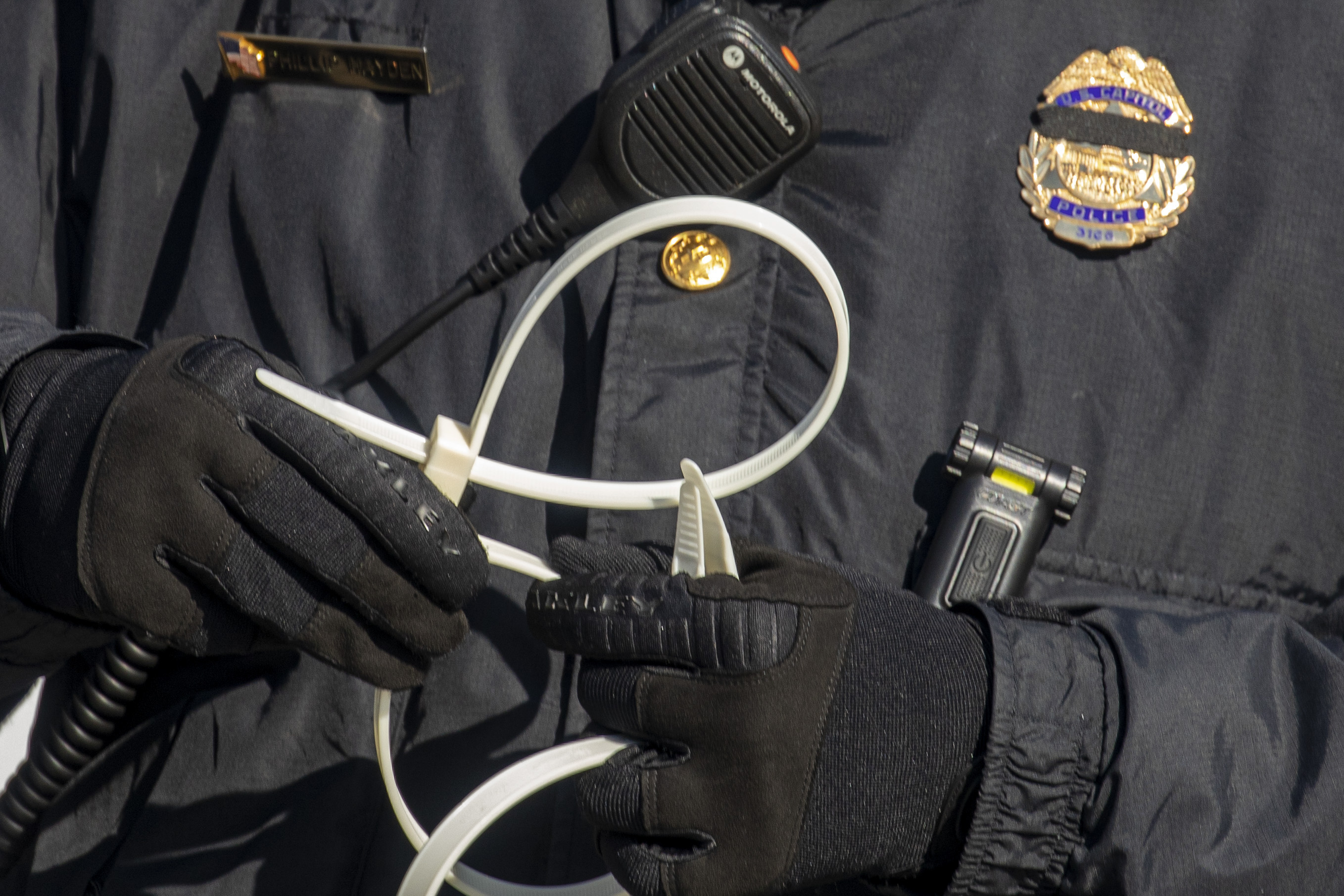 70/74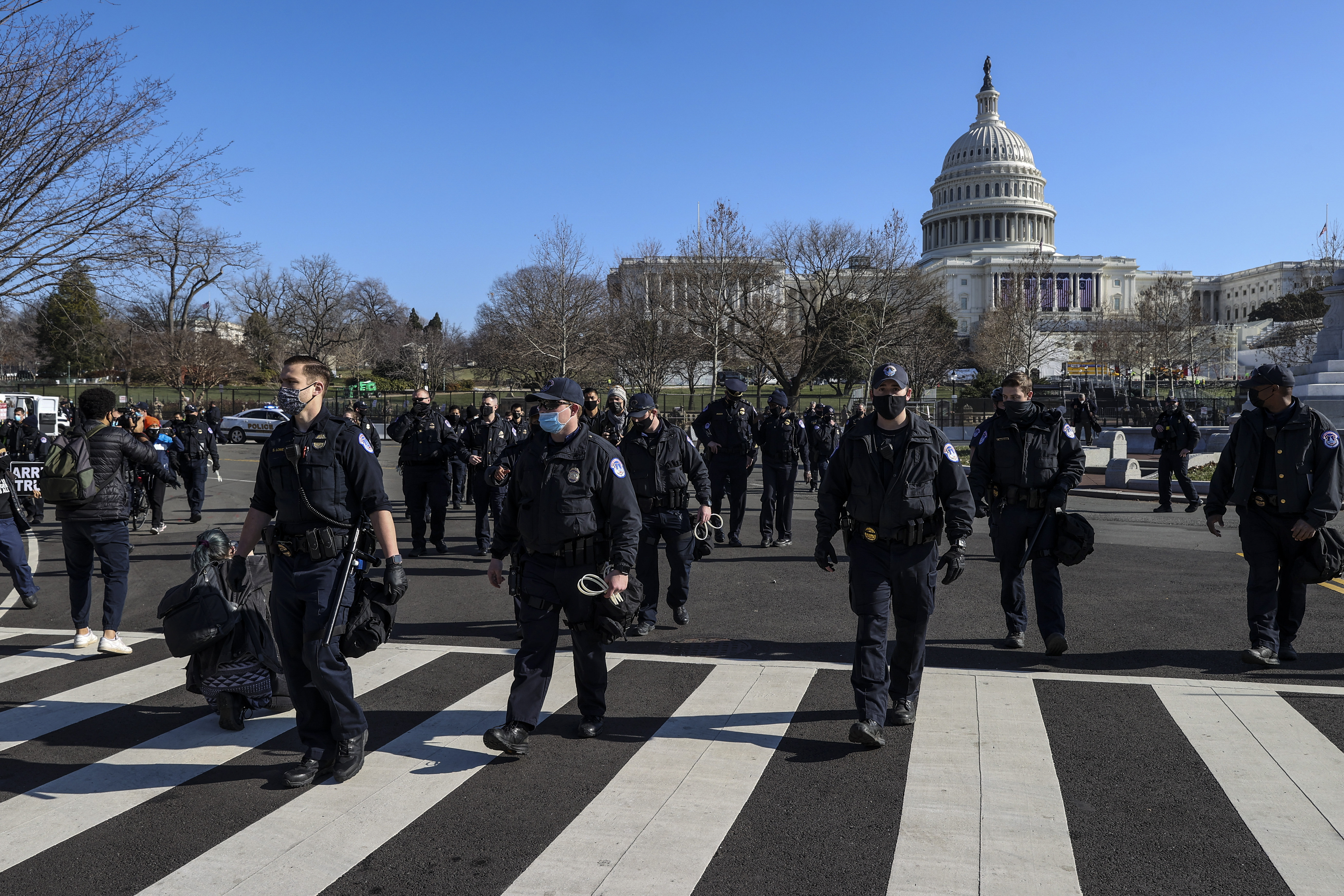 71/74
72/74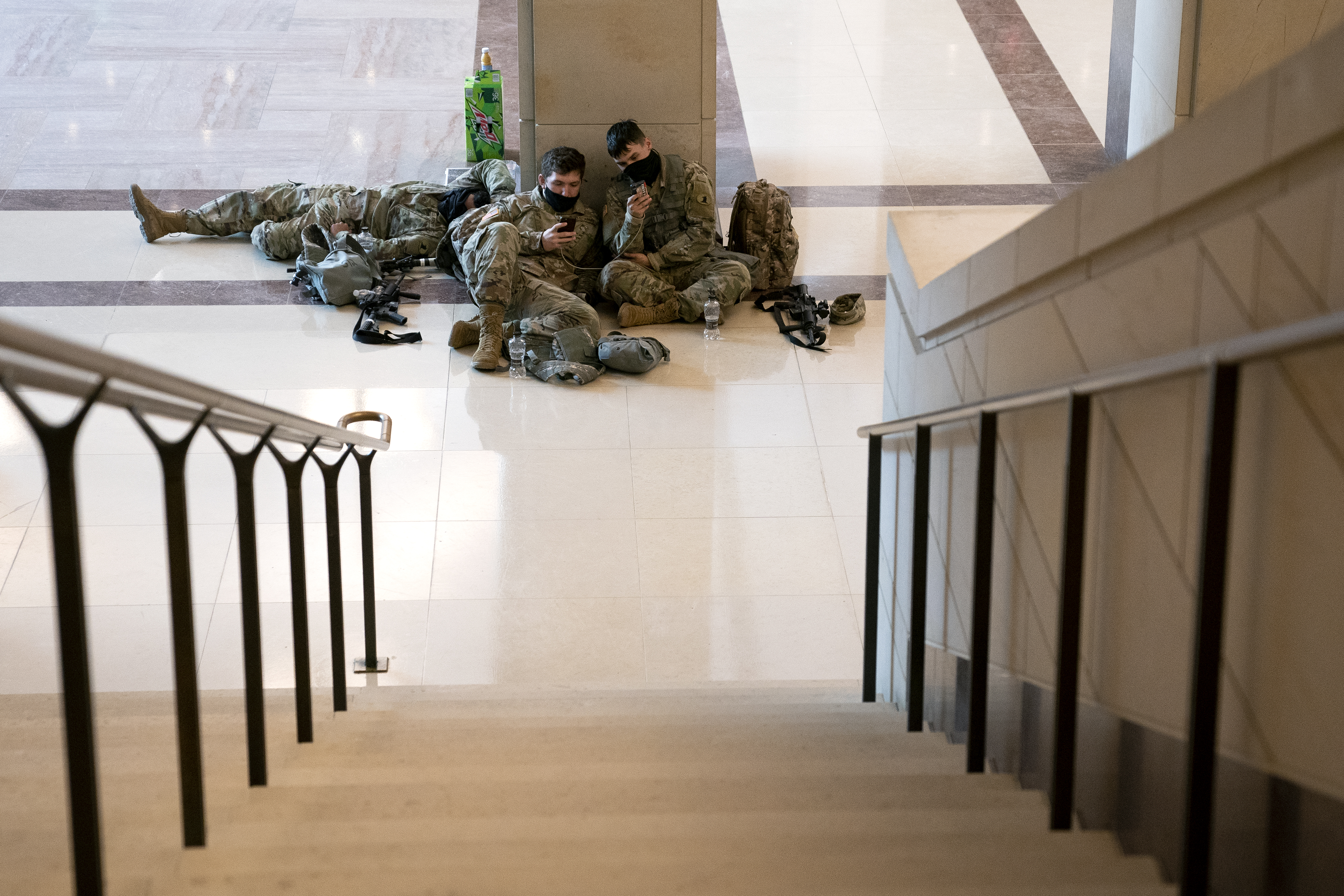 73/74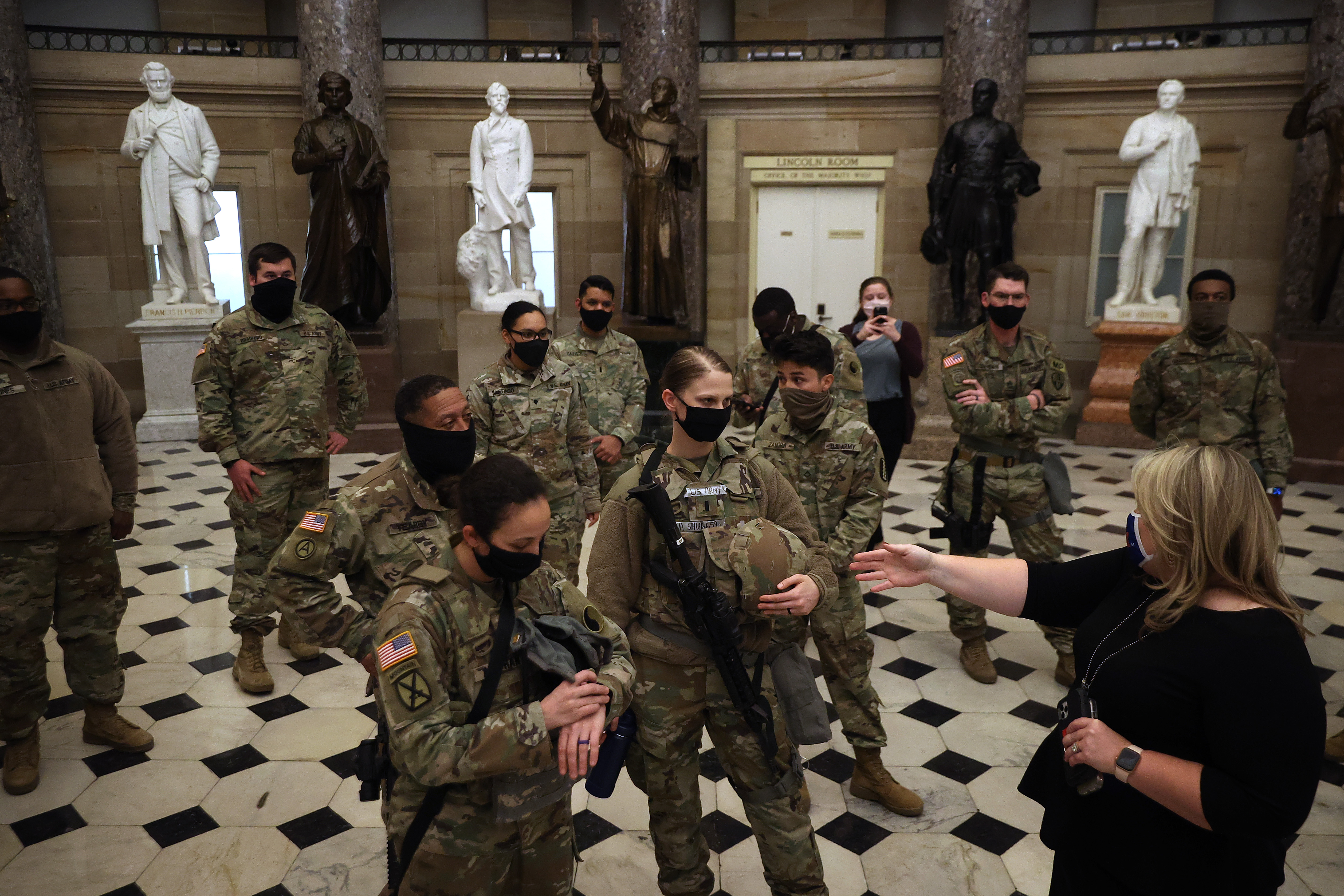 74/74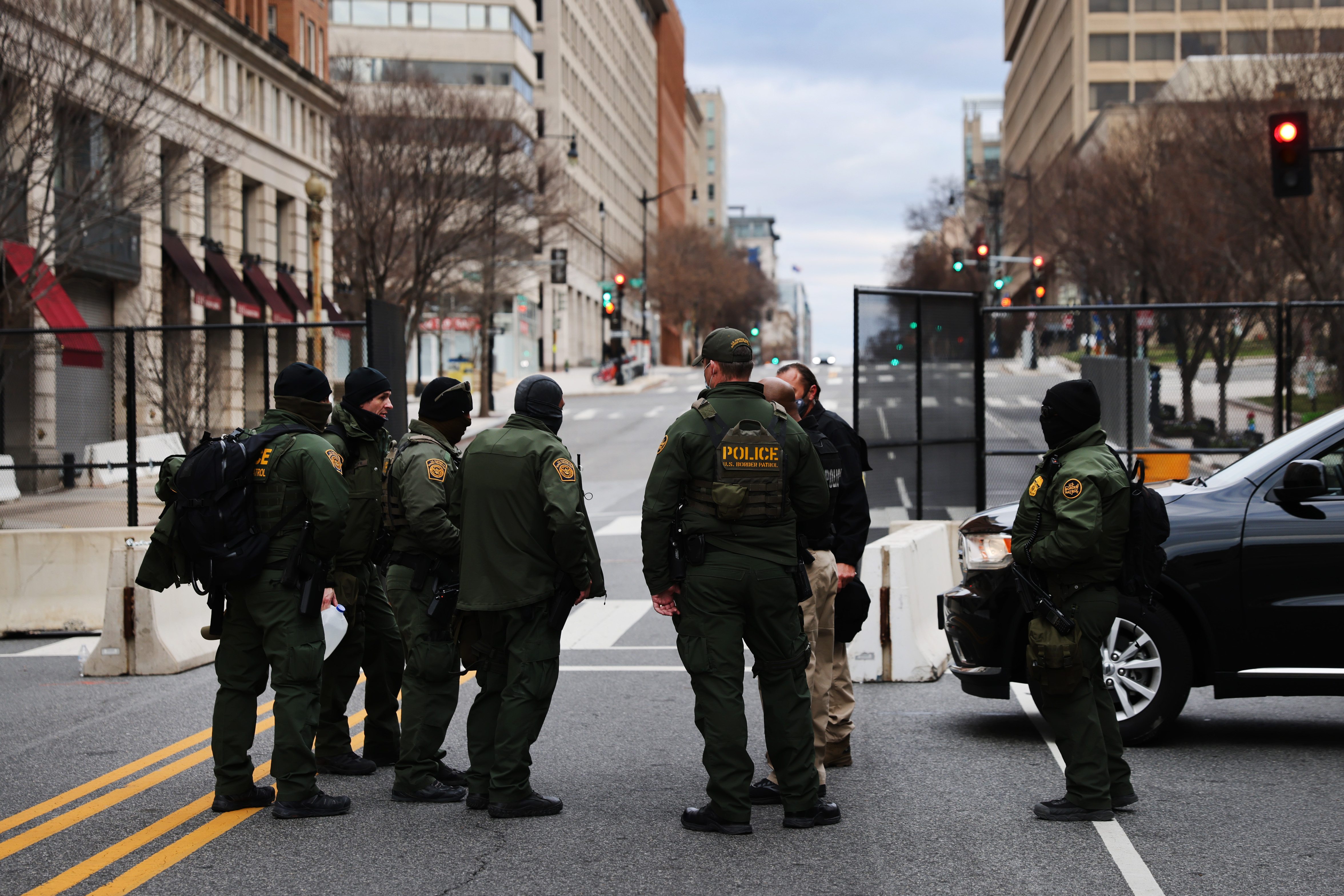 More Photo Galleries