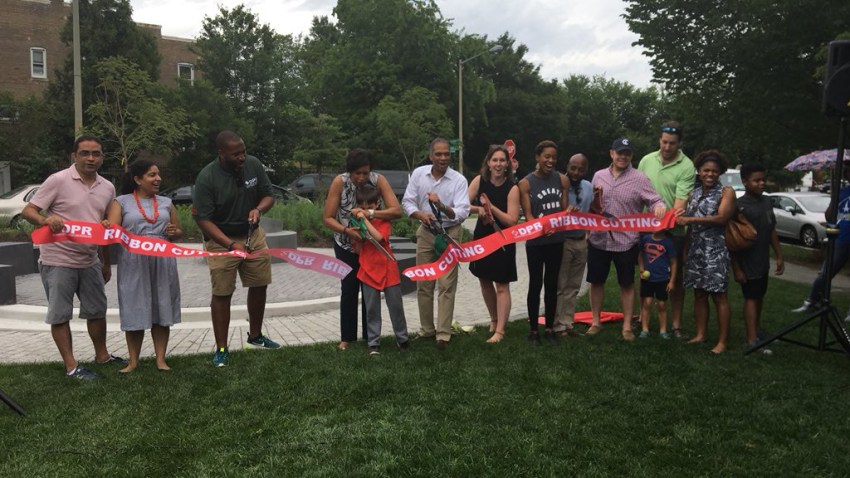 Grab your yoga mats: a meditation garden has officially opened in D.C.
The Petworth Meditation Garden opened in Northwest Sunday morning.
The meditation garden is a modernized triangle park at Kansas Avenue and Quincy Street in Ward 4.
The garden is meant to focus on meditation and relaxation to promote health and wellness, according to a press release.

With many people moving to D.C. every month, people are moving to smaller areas and need more recreation space, D.C. Mayor Muriel Bowser said during the ribbon cutting for the garden.
"Everything that we can do in the city to provide great parks, great libraries (and) great playgrounds helps make our city more attractive and affordable for people of all ages and abilities," Bowser said. "I think this will represent an outstanding model for the rest of our city."
The new garden includes permeable paved paths that make it accessible for individuals with disabilities. There is also a drinking fountain for people and pets, a water faucet for plants, bike racks, benches and more.

Bowser was joined by several councilmembers and commissioners, whom she thanked during the ribbon-cutting ceremony.
"I'm glad we have … a wonderful and engaged community that saw something different and can see something moving forward where we not only have great grass, a great place for neighbors to convene, but meditation, and yoga, and peacefulness and mindfulness, which is so important in this day and time." Bowser said.