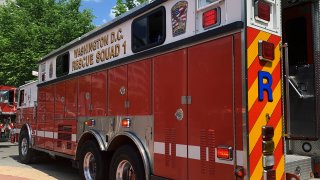 Red line trains between Union Station and Rhode Island Avenue are delayed due to a man struck by a train at NoMa-Gallaudet station, according to a WMATA Service alert.
"The victim showed no signs of life when first responders arrived at the scene," a WMATA spokesperson said. 
On Sunday afternoon, DC Fire and EMS said the accident "has been determined to be a recovery rather than a rescue."
There are delays in both directions. A bus bridge is being established to service the station, a WMATA spokesperson said.
This story is developing.