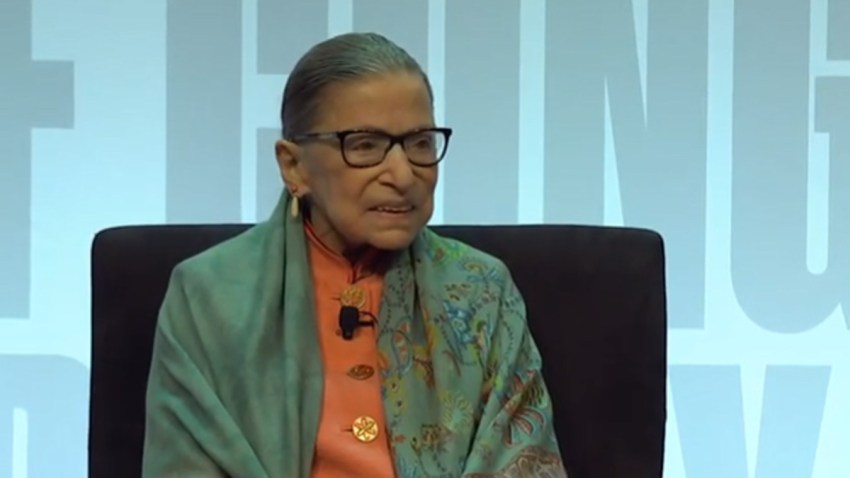 The Notorious RBG got a true rock star welcome in D.C. during one of her first public appearances after cancer treatment.
Just over a week after completing radiation treatment for tumors on her pancreas, Supreme Court Justice Ruth Bader Ginsburg took the stage at the National Book Festival in Washington, D.C. on Saturday.
"This audience can see that I am alive," she said. "And I am on my way to being very well."
Ultimately more than 4,000 people packed the main stage two hours before Ginsburg came on stage to be interviewed by National Public Radio's Nina Totenburg. Ginsburg discussed her health, meeting Jennifer Lopez and her book, "My Own Words."
Several American University students lined up at 4 a.m. to get a seat at Ginsburg's talk, Librarian of Congress Carla Hayden said. Even after the seats were filled, a line of people hopeful to see the the 86-year-old justice snaked through the convention center.
But don't compare her to Beyonce. Ginsburg reportedly told Hayden, "I'd rather you say J.Lo."