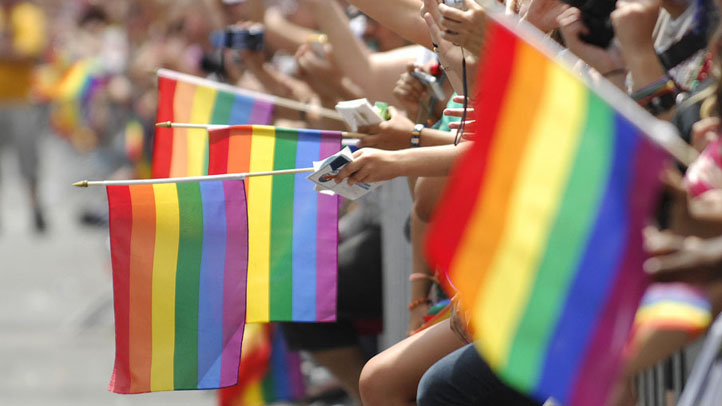 The Pentagon will hold its second LGBT pride event Tuesday to honor gay and lesbian servicemembers.
Defense Secretary Chuck Hagel is set to host the event. It's the first time a sitting Secretary of Defense will attend a Pentagon pride gathering.
Valerie Jarrett, the senior adviser to President Barack Obama, will serve as the keynote speaker.
Gay Pride Month is celebrated each year during the month of June. The Pentagon first recognized Gay Pride Month last year following the repeal of "Don't Ask, Don't Tell," the former ban on openly gay servicemembers.