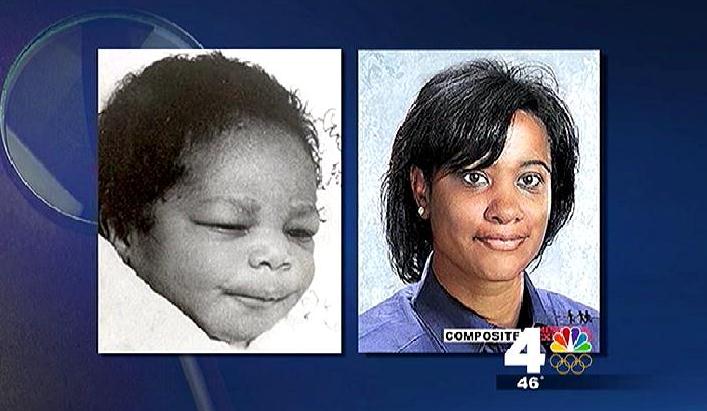 Tuesday marks 30 years since April Williams was kidnapped at a D.C. bus stop.
A woman named LaToya befriended the baby's mother then abducted April in 1983 -- she hasn't been seen since.
The Center for Missin and Exploited Children released a computer-generated image of what April could look like today.
She has a bitemark on her wrist.
If you recognize her, contact the Center for Missing and Exploited Children at 1-800-843-5678.