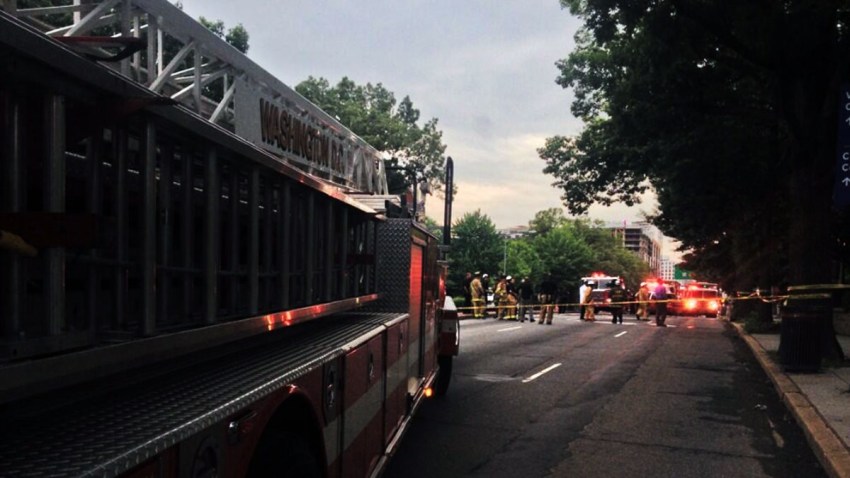 A northwest Washington street has reopened following a partial building collapse.
One floor of a building at 117 New York Avenue NW collapsed around 10 p.m. Tuesday, DDOT officials say. The collapse was caused by excavation work in the building's basement.
Matt Orlins, a spokesman for the D.C. Department of Consumer and Regulatory Affairs, says neighboring building do not appear to be compromised, but residents in those buildings have been evacuated as a precaution.
No one was injured when the building collapsed.
All westbound lanes of New York Avenue NW at North Capitol Street NW reopened Wednesday morning.
Last month, several buildings, including a strip club, partially collapsed about a half mile away. In that case, D.C.'s Department of Consumer and Regulatory Affairs later determined that the collapse was attributable to underpinning work being performed.