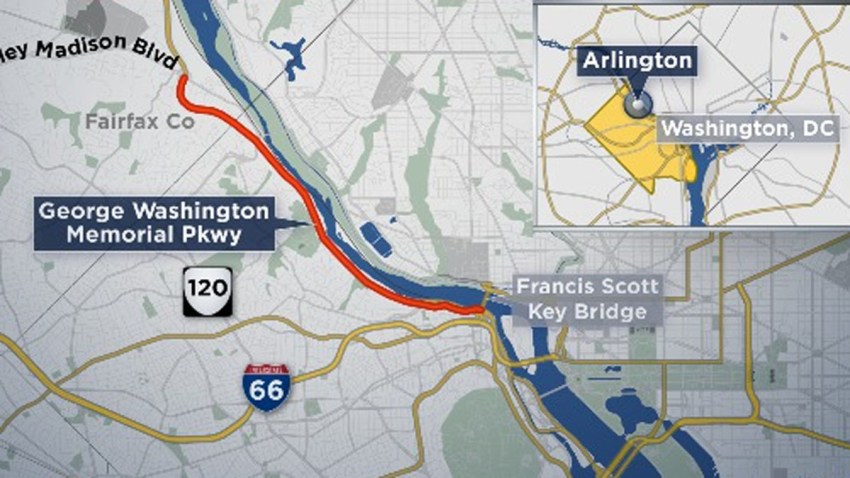 U.S. Park police said southbound George Washington Parkway was closed due to a fatal accident Sunday morning.
Police said the section between Virginia Route 123 and the Key Bridge is closed. They said one woman was killed when her car struck a tree.
WTOP Traffic reported the parkway was reopened shortly after 9:30 a.m.
WTOP reported that the ramp from Route 123 to the southbound lanes of the parkway were closed, Locrum Lane at Spout Run were closed, and northbound lanes of the parkway were shut down at Spout Run.