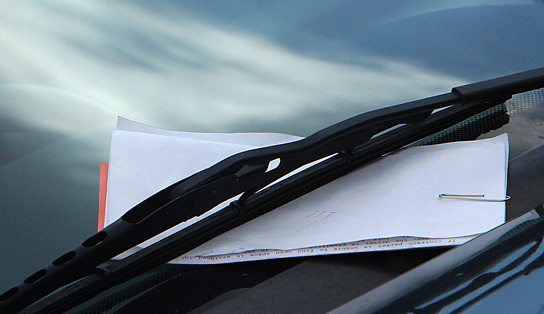 Officials say a former Prince George's County Revenue Authority has been indicted for giving out at least 10 falsified parking citations.
According to the State's Attorney, the Revenue Authority became aware of the issues in April, when at least 10 residents contacted their office, complaining about parking violations. They contended their tickets, given between April 9 and May 16, were for times they knew their cars were not at the location listed on the tickets.
The tickets were given by parking enforcement officer Antoine Budd, and each one was worth approximately $200. In total, the falsified violations totaled $2,600.
A review of the 10 cases shows Budd did not take photos of eight of the violations as required and had submitted completely black photos for two of the tickets.
In addition, the tag numbers on the tickets did not march up with the actual tickets.
Budd was indicted Tuesday on multiple counts of perjury, forgery, counterfeiting and misconduct.