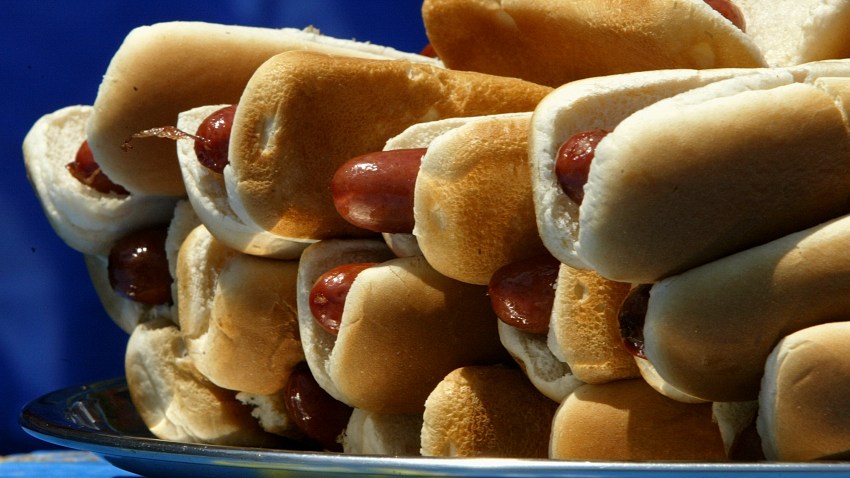 Summer is the perfect time for a cook-out complete with burgers, lemonade and, of course, hot dogs. In fact, July is national hot dog month. But a local medical group is taking aim at the summer staple.
The Physicians Committee for Responsible Medicine, based in D.C., just unveiled a billboard in Indianapolis with a picture of hot dogs in a cigarette pack and the message: "Warning: Hot dogs can wreck your health."
The group is trying to create awareness of a link between hot dogs and colorectal cancer. The 2007 study they cite by the World Cancer Research Fund found that one 50-gram serving of processed meat a day, about the same amount in one hot dog, increases the risk of colorectal cancer by about 21 percent.
Hot dogs should come with a "warning label that helps…consumers understand the health risk," Susan Levin, the committee's nutrition education director told USA Today, similar to warning labels on cigarettes.
Not all health experts agree.
"It is not necessary to eliminate consumption of red or processed meat; rather the message is that these foods should not be the mainstay of your diet," states the guidelines of the American Cancer Society.
But with some of America's biggest racing events right down the street, the Physicians Committee decided to target Indianapolis Speedway, where NASCAR will hold its Brickyard 400 this weekend.
Considering more than 1.1 million hot dogs were sold during last year's Indianapolis 500, they may have targeted the right audience.