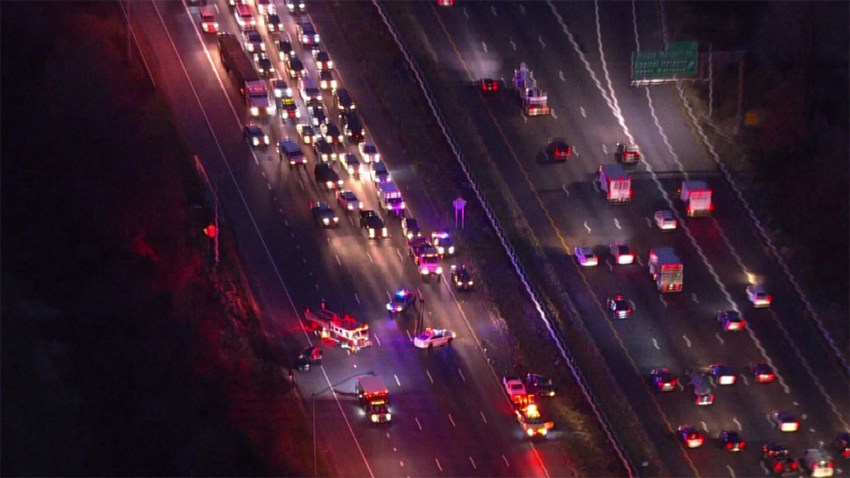 Drivers were continuing to find delays Wednesday morning on the Capital Beltway after the Outer Loop was temporarily closed in Prince George's County due to a multi-vehicle crash.
The lanes were closed between Ritchie Marlboro Road and Central Avenue in Upper Marlboro, Maryland. At about 7 a.m., vehicles were backed up at least three miles.
The crash cleared from the roadway around 7:30 a.m., but delays remained as of 9 a.m.
Multiple injuries were reported, but the severity is unknown at this time.
Chopper4 showed passengers being transported from the scene.
Stay with NBCWashington.com and @First4Traffic for updates.