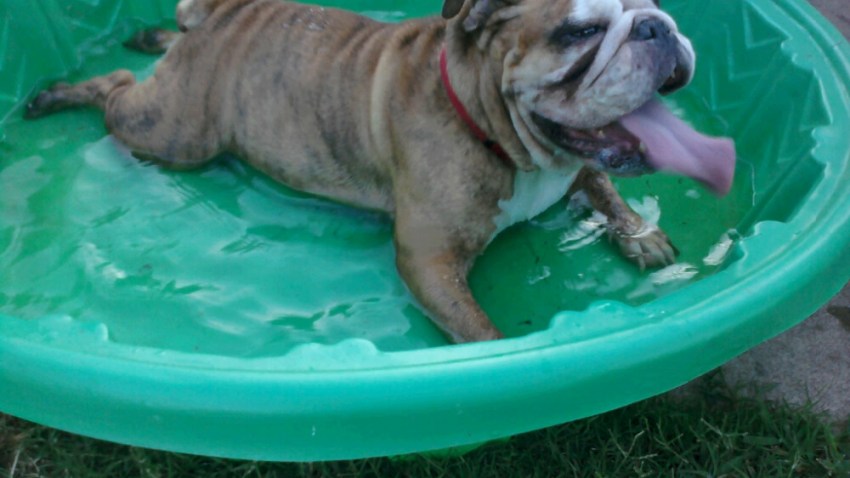 If you need a little German-inspired wine pick-me-up, then a trip to Loudoun County's Otium Cellars should be your next stop.
Veer off of Main Street in Purcellville, Virginia and take a drive down a short gravel road to find Otium Cellers (18050 Tranquility Road) next to silos and horse pastures. The winery offers seven varieties: the expected (Pinot Gris, Chardonnay, Cab Sav, Pinot Noir) and the not-so-much expected: Blaufrankisch, Malbec and Dornfelder.
The German import varietals offered by the winery give you a look into the Bavarian roots that owner Gerhard Bauer is passionate about.
Otium is expecting big changes this year, with a new addition to the tasting room and the cellar expected around April. Don't worry -- the construction won't hinder your wine tasting; currently you can sip your wine outside in the covered and screened-in pavilion (with a 360-degree fireplace) that overlooks the sweeping views of the hills under vine. We loved the upstairs section inside the main tasting room with large, picturesque views of the farm land.
While visiting, make sure you taste the 2013 Pinot Noir, which deserves a second look because the original vines had to be up-rooted and re-planted in 2010 due to excessive moisture. That vintage is back with a vengeance. The 2012 Pinot Gris also won our hearts with its very light and crisp fruit flavors.
Wine tastings at Otium are $10 and includes eight wines: five reds and three whites. The winery is open Mondays and Thursdays, 11 a.m. to 5 p.m.; Fridays, 11 a.m. to 8 p.m., and weekends 11 a.m. to 6 p.m. Otium offers live music most Fridays as well.;
Otium is also part of Goose Creek Farms, a private equestrian facility that breeds world-class Hanoverians and offers weekly riding lessons. Pigs, chickens and ducks also call this farm their home -- and if you visit, bring your dog, too; they are very pet-friendly.
Otium Cellars is located about 70 minutes from downtown D.C.