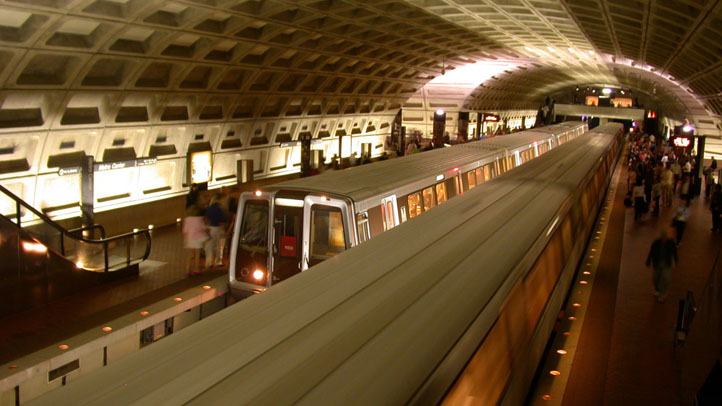 For the second time in less than a week, a Metro train was sent down the wrong track.
The latest incident happened Tuesday afternoon when an Orange Line train was mistakenly sent down the Blue Line.
Confused riders had to get off the train at Arlington Cemetery and double back to their original destination.
The same thing happened July 3 on the Blue and Orange Lines.
Metro says it is still investigating exactly what happened, but in the first case, the problem stemmed from miscommunication in Metro's main operations control center.
Metro says safety controls were still in place and would not have allowed two trains to come dangerously close to one another.