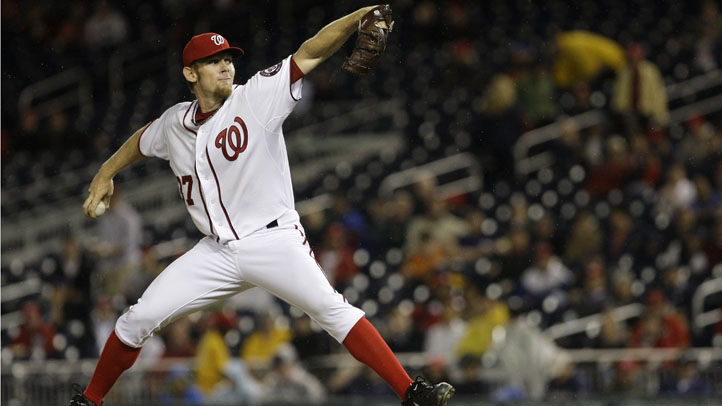 Baseball fans rejoice…it's opening day!

Washington Nationals fans are especially excited for pitcher Stephen Strasburg to step onto the mound.

The number one starter has been waiting for his chance to shine in the major league ever since the Nationals took him as first overall pick in the 2009 draft. But just a few months later, Strasburg tore his ulnar collateral ligament.

Strasburg stayed in Florida last year for rehab from Tommy John surgery. He returned to Washington in September and Thursday afternoon, he'll be pitching opening day for the first time.

The Nationals are going to take it easy with Strasburg, limiting him to 160 innings because of his 2010 surgery.

Nationals Manager Davey Johnson announced the starting line up on Wednesday.

1. Ian Desmond, SS
2. Danny Espinosa, 2B
3. Ryan Zimmerman, 3B
4. Adam LaRoche, 1B
5. Jayson Werth, RF
6. Mark DeRosa, LF
7. Roger Bernadina, CF
8. Wilson Ramos, C
9. Stephen Strasburg, SP

On Thursday, the 23-year-old pitcher and his teammates will face the Chicago Cubs at Wrigley Field.