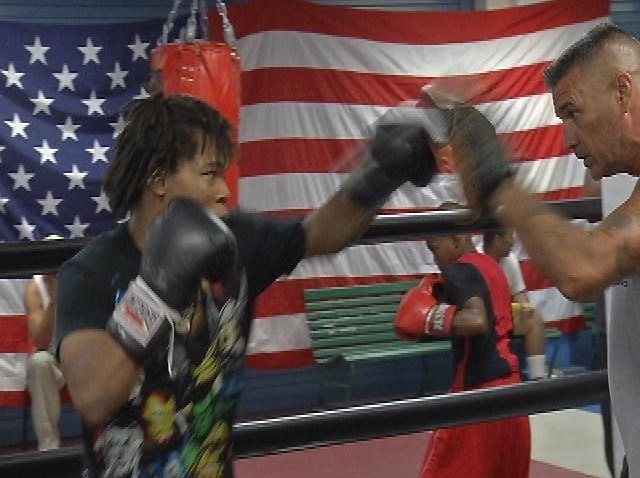 Old School Boxing is typically packed with a number of kids, many who live in foster care and group homes or who have already been in trouble with the law. The kids are learning the art of boxing as they spend their workouts sparring, doing floor exercises and working the punching bags.
The owner of Old School, Buddy Harrison, who is a convicted felon, wants to keep the kids in the gym and off the path that he went down. but the gym is being forced to close its doors by August 1st. It's located at the Rosecroft Raceway in Fort Washington, Maryland.
"As a kid, I got in a lot of trouble," said Harrison. "I was in the juvenile system and then graduated to adult detention. And that's what gonna happen if we don't find a place."
Harrison says he's been offered grants and promises of help, but nothing has materialized.
An arrangement was made with Rosecroft that gave the school a break on rent, but now he's not sure he can find an affordable alternative that's big enough to serve the double-ring gym. The simple solution would be to raise the membership fees but many of the kids can't even afford to pay the already reduced rate, so they come to the gym for free. Others only pay $50 a month in membership fees.
Sixteen-year-old Jon Jon Davis is one of those kids who landed in the juvenile justice system and now boxes at Old School. The ring gives him an outlet and a place to stay out of trouble.
"Nobody wants to see it close, especially me," said Davis. "I hate to see it go."
The gym is producing some young talent. Eighty-pound Jordan White is number one in the country in his weight class. He was inspired to box by a family member who made it to the Olympics in boxing.
"I've been coming for a year," said Jordan. "I wish it could stay here."
Jordan's father, John White, brings his son and nephew to the gym. He worries about its uncertain future.
"It's a safe haven," said Jordan's father. "It's some place to come and do something other than hanging out."
Trainer Jerry Jones is a former boxer and convicted bank robber who's showing dozens of kids and adults the ropes at Old School.
"It's a bummer," Jones said of the closing. "It's an outlet for many inner city kids just trying to stay out of a trouble."
In a few weeks, the sparring will end here. Boxers and trainers are hoping they won't have to hang up their gloves for good.
"I'm going to miss this place," said Jones. "We need a miracle."