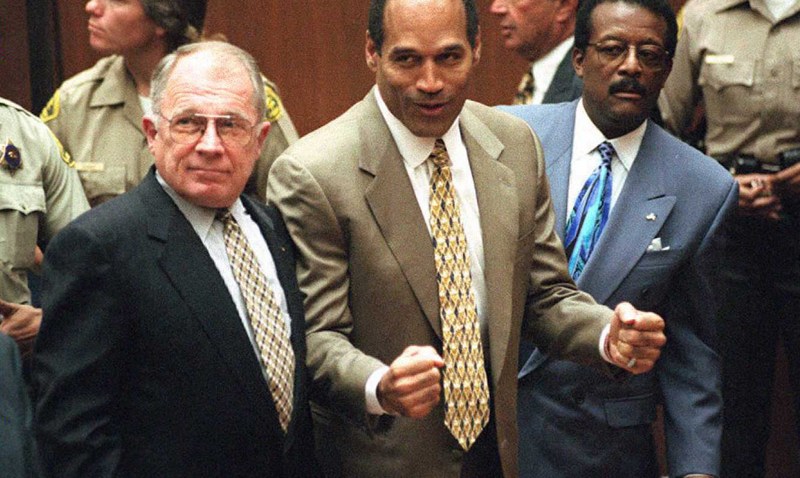 It was arguably the biggest trial of the century, and Newseum go-ers will soon get an up-close look at some of the items from the O.J. Simpson trial.

One of the most recognizable items will be the suit Simpson wore when he was acquitted of murder on Oct. 3, 1995. It is a tan Armani suit, with a white shirt and gold tie.
"For us, it's a piece of news history that we will include in our collection of objects relating to the trial," said Carrie Christofferson, the curator who was involved in negotiations to get the suit.

The acquisition of the suit ends a 13-year legal battle between Mike Gilbert, Simpson's former manager, and Fred Goldman, the father of the man Simpson was charged with killing in 1994. Both men claimed the right to the clothing. Simpson was acquitted of killing Goldman and his ex-wife Nicole Brown in a televised trial that was watched by millions around the country.

Gilbert eventually secured the suit and came up with the idea of donating it to a museum. The suit had been in storage since Simpson's acquittal. Today, however, he hand-delivered the suit to the Newseum.
"So what I hope for … the museum as a whole, is that they display this in such a way that they remember where they were when they last saw this suit … they remember the impact of that trial," he said.

The outfit will be on display along with a collection of newspaper headlines, press passes, reporters' notebooks and equipment used to televise the trial. Gilbert said the exhibit can also serve as a lesson.
"More importantly … they remember that the life of a celebrity who we thought had it all, perhaps he didn't," he said.

The suit will officially go on display in October, marking the 15th anniversary of Simpson's acquittal.