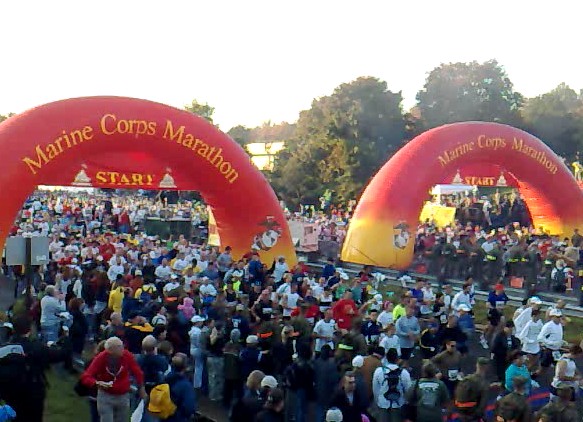 This Sunday's Marine Corps Marathon will be safe, despite four recent shootings at military-related buildings in northern
Virginia, according to military officials in charge of the race.
Col. Dan Choike said the marathon already has a robust security plan that includes a checkpoint for all participants. He said additional security will be added Sunday, but he won't give specifics.
Choike said there are no plans to change the race course or delay the runners.
Most highways are closed Sunday around the Pentagon where the race begins. No additional closures were announced.
More than 40,000 people will be running, including 30,000 for the marathon and others for shorter distances.
Jill Biden, the vice president's wife, will kick off the race.
Copyright AP - Associated Press