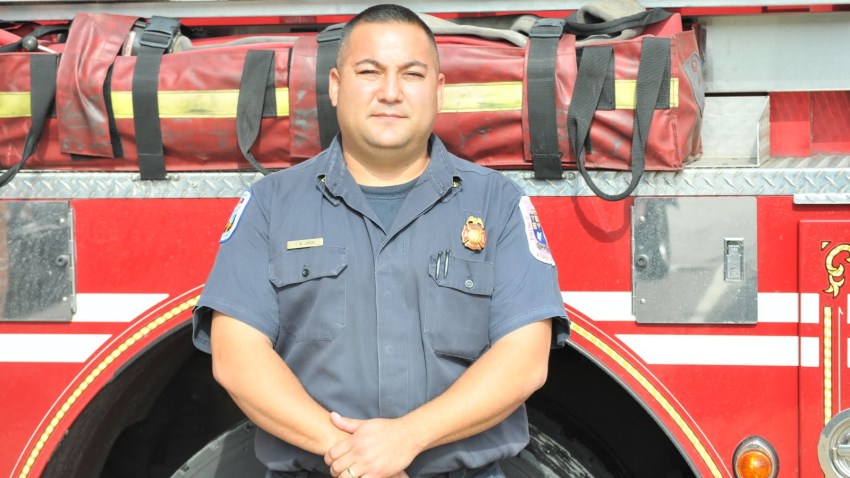 Prince George's County Fire/EMS officials are calling Capt. James Jiron a hero after he rescued two men from their burning apartment on Sept. 11.
The off-duty firefighter was attending a family celebration across the street from 214 Dingledine Street in Woodstock, Va., when he noticed black smoke rising from the back of the building. After ordering family members to call 911, Jiron and his father-in-law rushed into the burning apartment and found one man sleeping on the living room sofa and another resting upstairs.
While Jiron's father-in-law sprayed the flames with a fire extinguisher, Jiron warned both men about the fire and escorted them outside. A brush fire truck from the Virginia Department of Forestry was able to contain the flames until Woodstock Fire Department arrived.
"I am proud of the actions of Captain Jiron," said Prince George's County Fire Chief Eugene A. Jones. "Even though he was off-duty and without the protection of personal protective equipment, he went without hesitation to help others in trouble.
"His actions are commendable and are held within the highest tradition of the Fire Service," Jones said of Jiron, 34, a resident of Gaithersburg and an 11-year member of the Prince George's squad.
The Red Cross is assisting all residents of the apartment building with temporary housing. Smoke detectors were present in the apartment building, however they were not working. The cause of the fire is still under investigation.