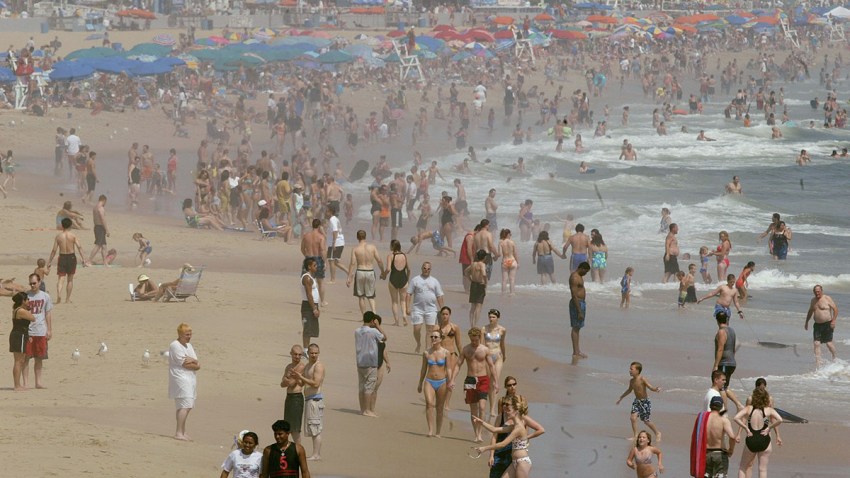 Maryland's favorite destination for summertime family vacations has out-ranked beaches in Hawaii, Florida and California in a list of the best beaches in the United States.
Ocean City, Maryland, nabbed the number 10 spot on Trip Advisor's 2017 Traveler's Choice awards list of the top 25 beaches.
The top destination on the list is Siesta Beach, Florida, and most of the other beaches in the top 10 ranking are also in the Sunshine State. Hawaii claims two of the beaches.
Many people who commented on NBC Washington's Facebook page after this story was first published were in disbelief that Ocean City made the list.
"Nope. No way," said one man. Other commenters saying, "Yeeeah no" and "OC is far too crowded."
But a few others have disagreed. One said, "Love taking my family here!"
Check out the full list of top 25 beaches below:
1. Siesta Beach, Florida
2. Ka'anapali Beach – Lahaina, Maui, Hawaii
3. St. Pete Beach – St. Pete Beach, Florida
4. Clearwater Beach – Clearwater, Florida
5. Beach at Panama City – Panama City Beach, Florida
6. Hollywood Beach – Hollywood, Florida
7. Pensacola Beach – Pensacola Beach, Florida
8. Saint Augustine Beach – Saint Augustine Beach, Florida
9. Hanauma Bay Nature Preserve – Honolulu, Hawaii
10. Ocean City Beach – Ocean City, Maryland
11. Fort Lauderdale Beach - Fort Lauderdale, Florida
12. South Beach - Miami Beach, Florida
13. Wai'anapanapa State Park - Hana, Hawaii
14. Ogunquit Beach - Ogunquit, Maine
15. Wailea Beach - Wailea, Hawaii
16. Lanikai Beach - Kailua, Hawaii
17. Henderson Beach State Park - Destin, Florida
18. Driftwood Beach - Jekyll Island, Georgia
19. Virginia Beach - Virginia Beach, Virginia
20. Santa Monica Beach - Santa Monica, California
21. La Jolla Shores Park - La Jolla, California
22. Hapuna Beach - Waimea, Hawaii
23. Race Point Beach - Provincetown, Massachusetts
24. Carlsbad State Beach - Carlsbad, California
25. Poipu Beach Park - Poipu, Hawaii