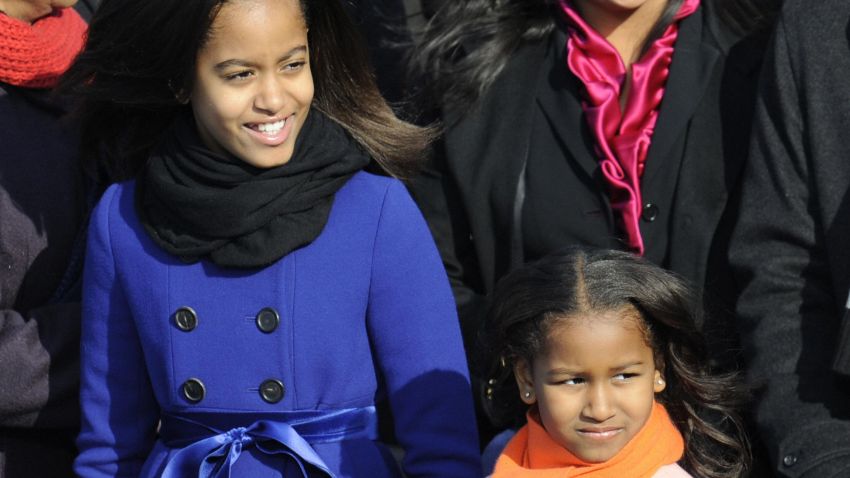 President Obama told D.C. to toughen up the last time the District canceled his daughters' school because of wintry weather. Today, the commander in chief may hold off on the icy remarks.
Sasha and Malia joined thousands of students across the country whose classes were canceled after a massive winter storm dumped four inches on the Capitol and wrecked havoc from Tuscaloossa, Ala. to Boston, Mass.
This is the second snow day of the season for 10-year-old Malia and 7-year-old Sasha, whose classes were scrubbed because of inclement weather in January after two inches of snow and freezing rain fell on D.C.
The girls apparently weren't impressed with their new school's response to inclement weather, telling their father in January that in Chicago students are forced to go out for recess during cold snaps.
Even Obama ripped Washington for being weather wimps and blasted the District for not displaying "flinty Chicago toughness."
"My children's school was canceled today, because of what, some ice?" he said on Jan. 29. "As my children pointed out, in Chicago, school is never canceled. In fact, my 7-year old pointed out that you go out for recess. You wouldn't even stay indoors."
Chicago schools haven't closed for inclement weather since 1999.
Sidewell and schools throughout the District are closed today.
Even Michelle Obama had to cancel her "Read Across America" event at the Library of Congress with education secretary Arne Duncan.