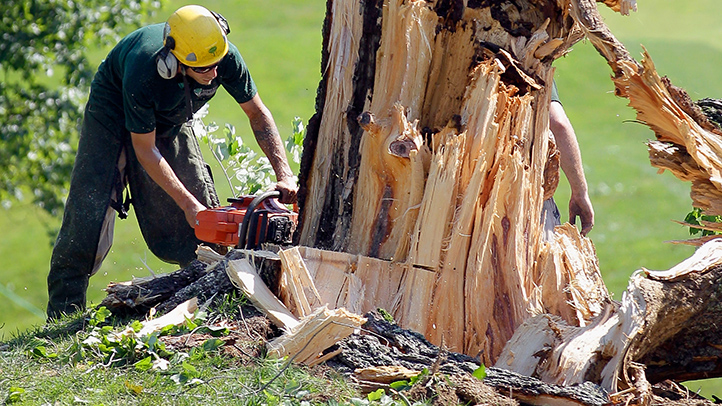 President Barack Obama granted Virginia's request for federal disaster aid to help pay for the costs of responding to recent severe storms.

The thunderstorms and winds from June 29 to July 1 killed 15 people and left 1.3 million utility customers without power.

Obama declared a major disaster Friday in 47 counties and 15 cities. The declaration makes federal funding available on a cost-sharing basis to state and local governments and certain nonprofit organizations. The federal aid can be used to pay for emergency work and repairing or replacing facilities damaged by the storms.

Gov. Bob McDonnell said this week that responding to the storms cost the state and local governments an estimated $27.5 million. That doesn't include damage to private property.

In Maryland, Gov. Martin O'Malley said he is seeking a presidential disaster declaration for the storm that knocked out power to more than 1 million in the state. He announced Friday that he was seeking the declaration for the city of Baltimore and Calvert, Charles, Kent, Montgomery and Saint Mary's counties. The governor's office said other counties could be added later and the request also seeks statewide funding to help reduce the threat of future events.

The jurisdictions took extraordinary measures to remove debris, direct traffic at intersections without power and provide cooling centers for those left without power during a heat wave, O'Malley said. The aid would reimburse county and municipal governments up to 75 percent of the costs associated with storm response and cleanup.
Copyright AP - Associated Press