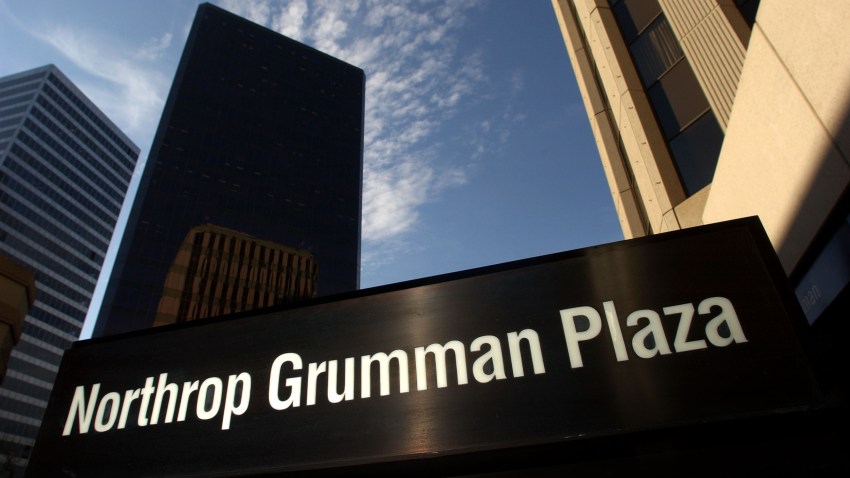 The Washington Business Journal is reporting the Northrop Grumman Corporation has chosen northern Virginia, over D.C. and Maryland, for its new headquarters. The Journal cited economic development sources involved in the negotiations.

Gov. Bob McDonnell made the announcement Monday. Only possible locations have been released by the Business Journal.
Northrop has been considering an ING Clarion-owned site at Fairview Park in Falls Church as well as the JBG Cos.' building at 800 N. Glebe Road project in Arlington and JM Zell Partners Ltd.'s undeveloped site in Alexandria called Carlyle Plaza One. Fairfax County Economic Development Authority and Arlington Economic Development declined to comment, and the Virginia Economic Development Partnership would only say that it still is in ongoing negotiations with the company. McDonnell's office also declined to comment. Northrop could not immediately be reached for comment, but has consistently said it would make a selection by the end of April.
Maryland Gov. Martin O'Malley issued a statement congratulating Virginia on its win and said the Northrop Grumman decision to come to the area is a victory for the entire region.
Maryland gubernatorial candidate Bob Ehrlich took the decision as a big hit to the state.
"The O'Malley Administration has shown little to no understanding of what it will take to attract and retain employers or stabilize Maryland's economy. The business of creating jobs is not a talking point for speeches. It's a governing philosophy – one that has been nonexistent in Maryland for four years. The facts are overwhelming: more than 3,000 small businesses have closed in Maryland in the last year alone, our unemployment rate has doubled since 2006, taxes on employers have risen dramatically under Governor O'Malley, and our business ranking has plummeted compared to states like Virginia," he said in a statement released today.
The Washington Business Journal reported Northrop has been scoping out the region since January, when it announced it would relocated its Los Angeles headquarters along with one-quarter of its current staff.

The security company staffs 120,000 employees worldwide, according to its website. It provides aerospace, electronics information systems, shipbuilding and technical services to government and commerical customers around the world.

This past Saturday, one of its shipyards in Louisiana was destroyed by a Tornado that hit the Tallulah Port. Just a day before that, however, the company announced a $114 million contract with the U.S. Navy to purchase materials for a DDG 51 class Aegis guided missile destroyer.