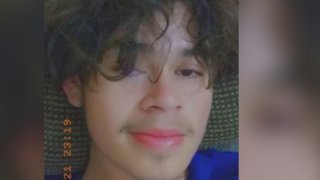 Police are asking for the public's help solving the murder of a 19-year-old man that took place Monday afternoon in Manassas, Virginia.
The victim was identified Wednesday as Kevin Munguia-Orellana, of Manassas.
The homicide happened in a residential area on the 8300 block of Magnolia Court. Authorities did not detail how Munguia-Orellana died, or give a description of the suspects or a possible motive.
Police are asking anyone in the area with surveillance footage from 12 p.m. to 2 p.m. Monday to contact detectives.
Manassas City Police released an image of a white Ford Transit van believed to be the suspect's vehicle.
Detectives believe the victim was targeted and that there is no threat to the public.
Northern Virginia
News4's Northern Virginia Bureau Chief Julie Carey has been covering this side of the state since joining NBC4 in 1992. She's joined by reporter Drew Wilder.
Anyone with information can reach police at 703-257-8092.