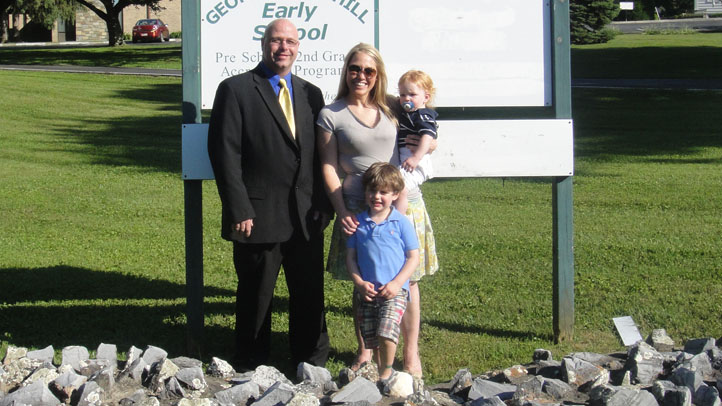 The son of a soldier who died in the line of duty will get a chance to go to summer camp this year, thanks to the help of a local non-profit.
On Friday the organization Friends Never Forget presented a check for Connor Bunting, a preschool student in Darnestown, Md., so he could go to camp.
Connor's father, Captain Brian Bunting, was killed by a roadside bomb in Afghanistan on February 24, 2009.
Nicki Bunting, Connor's mother, says the check was presented at the at the Georgetown Hill Early School by Jason Main, who founded the non-profit Friends Never Forget to send children of fallen service members to summer camp, at no cost to the parents.

"My son, Connor, has been so excited to go to camp and this wonderful organization has alleviated the financial burden camp would have put on our family," Nicki Bunting told NBC Washington. "It also means the world to me that our family is not forgotten about and people want to show their appreciation for my husband's sacrifice."