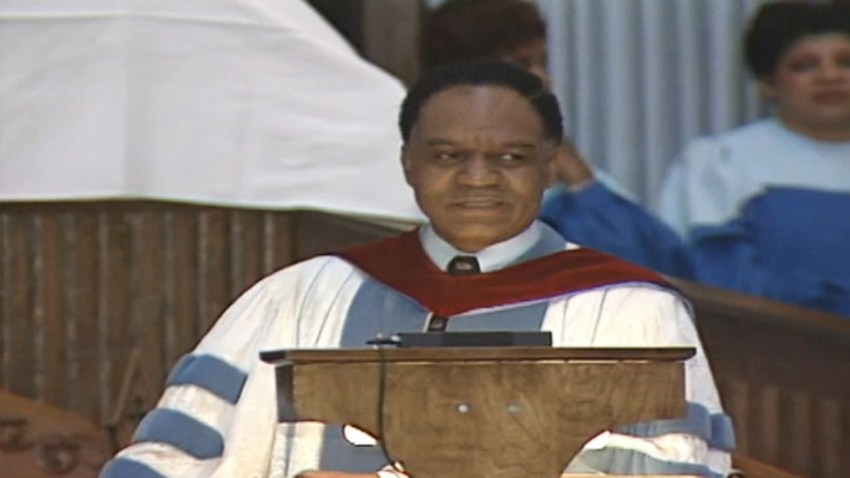 Former D.C. congressman Walter Fauntroy, now 82, has been traveling abroad with little contact with family or friends, sparking growing concern. Fauntroy is now no longer believed to be in Dubai -- but his whereabouts remain unclear, said a long-time associate.
The associate, Johnny Barnes, told News4 on Monday that he'd received a brief email from the U.S. Department of State, saying Fauntroy has apparently left the United Arab Emirates.
"Please be aware that after investigation, post has no information indicating that Mr. Fauntroy is currently in the UAE and post has no contact information for him," said an email that Barnes said he received from American Citizen Services at the U.S. Consulate General in Dubai.
Barnes and a group of other concerned people have been trying to find Fauntroy and persuade him or help him come home.
Last March, the group announced the creation of the Walter E. Fauntroy Family Fund to raise money to help his family with financial problems.
According to bankruptcy documents filed in March 2015, Fauntroy had been traveling extensively in Africa and Dubai for years, and had little contact with family or friends. Barnes filed the bankruptcy papers on behalf of Fauntroy and his wife, Dorothy, to stave off foreclosure of their home in Northwest D.C.'s Crestwood neighborhood.
"There is a concern," said Denise Rolark-Barnes, editor and Publisher of the Washington Informer, at a meeting about Fauntroy in March 2015. "There's a concern about his physical well-being, and there's a concern about his mental well-being."
Fauntroy, a former right hand of Martin Luther King Jr., helped organize the 1963 March on Washington, founded the Free South Africa movement, and served 20 years as the District's first delegate to Congress. He was pastor of the New Bethel Baptist Church for 50 years before retiring in 2009.